indicted senator trafficking in US secrets, cash, gold and luxury cars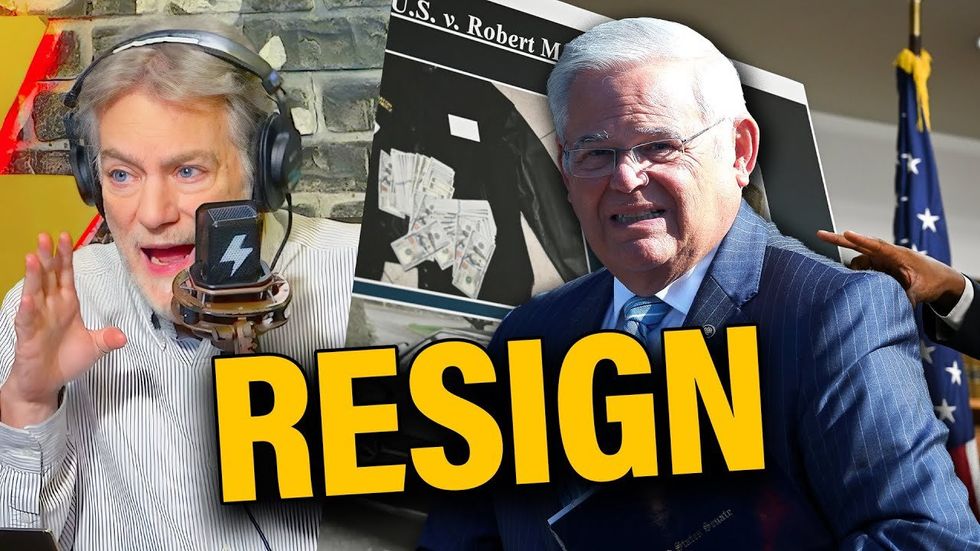 Democratic Sen. Bob Menendez of New Jersey is back in the headlines after being indicted on federal bribery charges — but he remains defiant.
Menendez believes he will be exonerated as others call for his resignation.
This isn't the first time Menendez's feet have been held to the fire. In 2012, the senator was accused of hiring underage prostitutes in the Dominican Republic, but Menendez naturally denied these allegations.
"I think that was a little too close for federal prosecutors to seal the deal on this trial," Keith Malinak jokes.
Now Menendez is accused of doing special favors to Egypt in exchange for cash, gold and luxury vehicles.
The senator and his wife reportedly had over $480,000 in cash hidden in envelopes and closets in their home, as well as over $70,000 in his wife's safe deposit box. Federal agents also reportedly discovered more than $100,000 worth of gold bars in her home.
"Egypt does bribery right," laughs Malinak.
Menendez was also accused of selling state secrets to Egypt, passing sensitive U.S. government information and taking other steps that secretly helped the Egyptian government.
"Why isn't he charged with treason?" asks Pat Gray. "The man is obviously a traitor to the United States of America. Why isn't treason one of the charges here?"
Malinak believes the government and even members of Menendez's own party are persecuting him because his approval ratings are "underwater."
"They realize he had a chance to lose re-election, and this is a seat you can't lose; it's too important. So it's time to go. It's time to move forward with these bribery allegations," Malinak added.
Want more from Pat Gray?
To enjoy more of Pat's biting analysis and trademark wit as he restores common sense to a senseless world, Subscribe to BlazeTV – the largest cross-platform network of voices who love America, defend the Constitution, and live the American dream.