Infestation with tongue-eating parasites discovered during fish transport
Parasites that eat fish tongues and take their place in the mouth have been found in a batch of sea bream arriving at a UK port
the parasites, Cymothoa exiguawere first spotted in the packaging of imported fish collected by the Suffolk Coastal Port Health Authority (SCPHA) when they inspected the shipment after the importer failed to complete the correct paperwork.
On further investigation, the parasites were found in the fish's mouths instead of their tongues. The cargo, which had arrived at the port of Felixstowe, was being sent back to its country of origin, which the SCPHA did not name in its statement.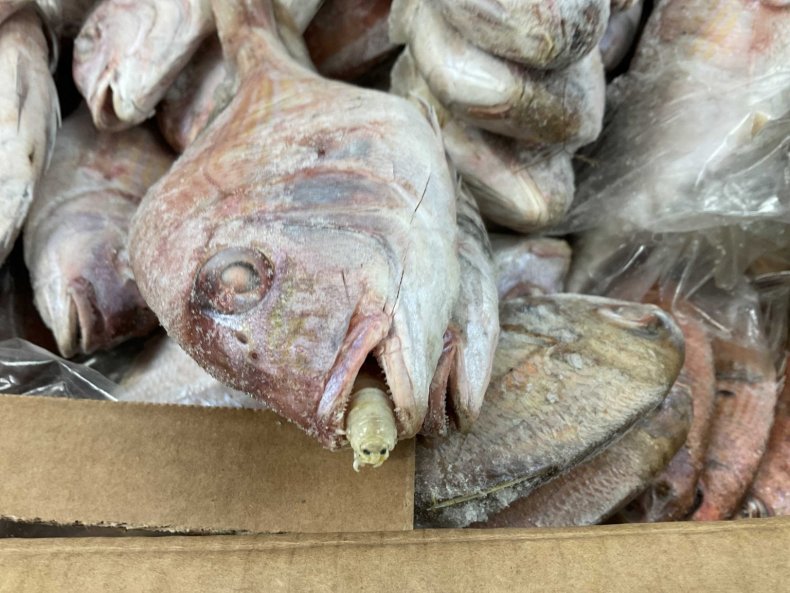 Also known as a tongue-eating louse, Cymothoa exiguaand other related parasitic species, infect a wide variety of fish species worldwide, including both commercially fished species and species of no commercial value.
They enter a host fish via the gills, whereupon the female attaches by the tongue, while the male attaches to the gill arches below and behind the female. The female then severs the blood vessels in the fish's tongue and eats the blood supply herself, eventually causing the fish's tongue to fall off. It then sits where the tongue once was and parasitizes the fish.
"Typically, only a small fraction of the fish population is infected," said parasite ecologist and expert Robert Poulin news week. "The parasite spreads when female parasites release young into the water; most of them will die without ever attaching themselves to a fish host, while some of them will successfully contact a fish and settle in its gill cavity or mouth, where they will spend the rest of their lives."
Surprisingly, this does not harm the fish much, as there is little evidence of reduced feeding or respiration in infected hosts. In fact, it seems like the fish continues to mechanically use the parasite in place of its tongue.
Danut Cazacu, a veterinarian at SCPHA, said in the statement: "Cases like this are clear reminders of why we are working hard to screen imports and ensure they are safe for human consumption. After checking more boxes it was evident that most of the sea bream were infested so we refused entry of the shipment into the UK. From there, the importer can choose to have it destroyed or sent back to him, and in this case he has chosen the latter."
Poulin disagreed with the SCPHA's comments on the safety of the infected batch of sea bream.
"[The parasite's] Presence certainly makes the fish unattractive and most consumers would refuse to buy and eat the fish. However, the comment in the article about "ensuring the fish is safe for human consumption" is very misleading: the parasite is not transmissible to humans and eating it would cause no more harm than eating a crab or lobster. They're disgusting, of course, but not a threat to human health."
Brenda McRory, SCPHA's technical director, told the BBC that while the parasites are not harmful to human health, the import "is not up to the standards that we would expect [the U.K.]".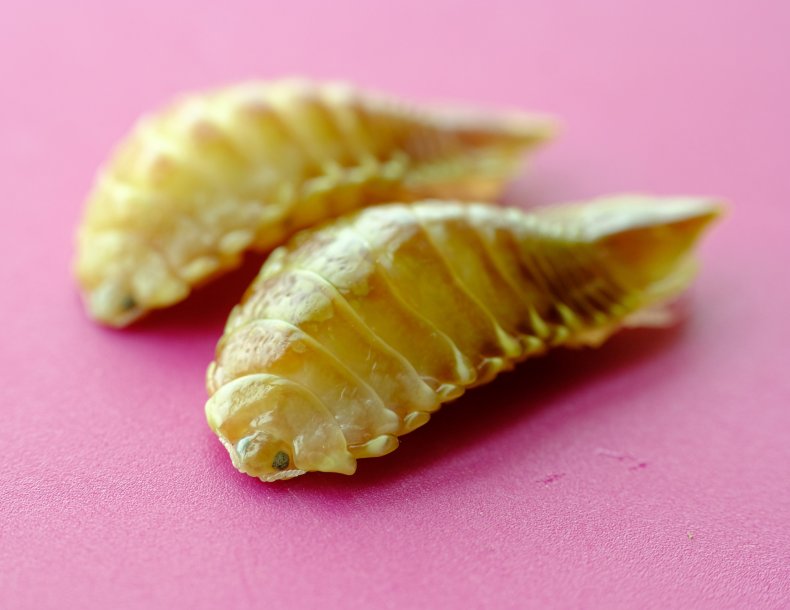 https://www.newsweek.com/fish-tongue-parasite-found-seabream-port-1718963 Infestation with tongue-eating parasites discovered during fish transport