Insights into Russia's use of torture chambers in Ukraine
Warning: This article contains descriptions that some readers may find disturbing.
Vitaly Oliia's dramatic retelling of how he was captured by Russian forces and endured "inhumane conditions" is a by-product of the war in Ukraine, which is now approaching seven months.
Oliia, 40, told news site The Kyiv Independent that he was subjected to multiple rounds of physical and psychological torture. The resident of Kozacha Lopan in Kharkiv Oblast – some 4 kilometers from the Russian border – was captured due to his previous service in the Ukrainian military, resulting in being held in two different places.
After serving between 2017 and 2020, Oliia believes he was ratted out by an employee who dealt specifically with veteran affairs at the city government. He had already been a proxy Russian target because of his military actions in the Donbass.
He remembered hitting the back of his head hard and breaking his ribs. He was then dragged to a torture chamber at Kozacha Lopan train station, The Kyiv Independent reported.
Oliia said he was blindfolded and his hands restricted before being kicked in the midsection by more Russians.
Then they pulled down his pants and underwear.
"I felt them pin something to my penis," he said, adding that a wire was wrapped around his right thigh – resulting in an hour of repeated electric shocks.
He reportedly lost consciousness throughout the duration. Each time he regained consciousness, the enemy continued to inflict damage, the news site reported. Oliia said they poured water on his burns, which added to the pain he was enduring.
"It was indescribable," he told The Kyiv Independent, "every inch of me was in agony."
On Tuesday, Ukraine's Prosecutor General's Office said by telegram that prosecutors from the Prosecutor's Office of Dergachy district of Kharkiv region conducted an inspection of two basement rooms in Oliia's village of Kozacha Lopan.
"The occupiers set up prisons in the basements of the station and in a local shop," read an English translation. "The Russian military has violently arrested people and subjected them to torture, physical and psychological violence."
The number of victims is still being determined. Law enforcement officials are reportedly collecting evidence "to bring justice to the Russian military."
In another Telegram report a day later, officials said prosecutors from the Kupyan district prosecutor's office of Kharkiv region had confirmed that a torture chamber had been set up by Russian forces during the occupation.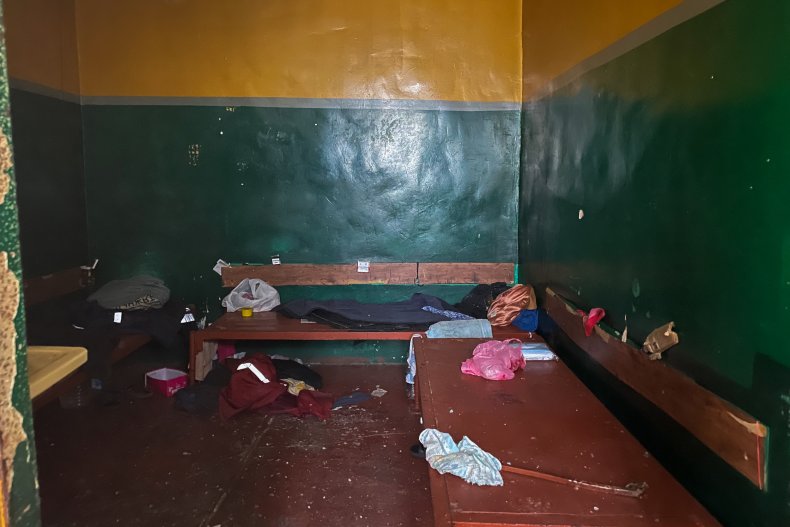 "They subjected people to physical and psychological violence in a basement," the bureau reported. "In a cell that can hold four people, the Russian military has held more than 20. According to the victims, they took turns sleeping because there was no space."
Oliia's town was liberated on September 11th, but the trauma lingers.
"I never go further than the next house, that's enough for me," he told The Kyiv Independent. "Day or night, if I hear a car coming down the street, I'm immediately on alert."
Ukrainian officials believe Russian forces have committed war crimes, most recently with the discovery of a mass grave in the reoccupied city of Izium in the Kharkiv region.
The killing of civilians in Bucha had previously been investigated following speculation that Russian officials had killed their own officers to possibly cover up war crimes. Ukrainian officials claim that alleged war crimes will be punished "hundredfold".
news week turned to the Office of the Prosecutor General of Ukraine for an opinion.
https://www.newsweek.com/inside-russian-torture-chambers-ukraine-1745893 Insights into Russia's use of torture chambers in Ukraine