International False Conviction Day is nothing to celebrate
What does a wrongly convicted person do on International Wrongful Conviction Day?
You would probably imagine a bunch of acquitted people getting together for dinner and discussing how happy they are to have their innocence confirmed; how grateful they are to no longer be behind bars. But today, more than almost any other day, even as a freedman, I am aware that while we are no longer behind bars, many of us are still far from free.
I am one of thousands of people struggling to make a living despite being wrongly accused because of the same outdated laws that favor prosecution over the accused – like the Qualified Immunity Act used to protect public officials, to blame the innocent – it now is to prevent me and many others like me from being compensated for our pain and loss. And it's about time lawmakers did something to fix the problem.
I was sentenced to death in 1991 and spent 25 years of my life on death row for a crime I did not commit. During this time, my children, among other things, grew up and had children of their own without my being there to guide and support them. My mother's health was deteriorating and I could not take care of her, and my father died and I was not allowed to attend his funeral or say goodbye. If anyone knows how important a day like today is, it's me.
International Wrongful Conviction Day was created by the Innocence Network in 2014 to "raise awareness of the causes and remedies of wrongful convictions" and to support exonerated individuals after their release. The support and awareness are badly needed.
Conservatively, 1 percent of the US prison population, approximately 20,000 brothers, sisters, mothers and fathers like me, have been wrongfully imprisoned. Because of the enormous burden of proof required to overturn a conviction, some of them die in prison before they can prove their innocence. And just this year, the Supreme Court decided to make this process even more difficult.
Those who are released chase justice like a leaf in the wind, trading one fight for the other; They leave the prison cell only to face a life of poverty and all the challenges that come with it.
Current federal compensation laws require some states to provide some money for relief; According to the National Registry of Exonerations, 36 states are currently offering exonerations ranging from $50,000 to $100,000 for each year spent in prison. Granted, these laws require those wrongly convicted to have to re-prove their innocence in order to receive that compensation, even though they have already been exonerated. And unfortunately, in 14 other states, including Pennsylvania where I live, wrongfully convicted people get no compensation.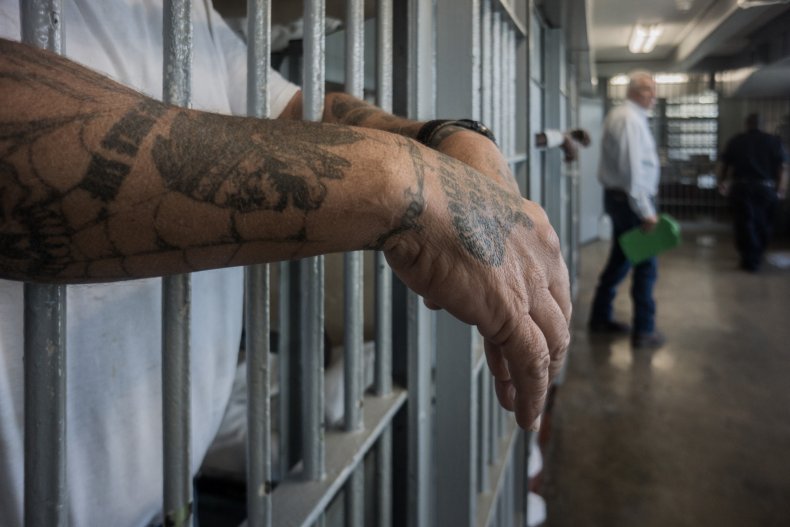 In my case, Judge Anita B. Brody wrote that I, James Dennis, "was wrongly convicted of murder and sentenced to death for a crime which in all likelihood he did not commit." She asked the state to start a new trial within 180 days or release me, but the Philadelphia District Attorney appealed the case. The entire Third Circuit Court of Appeals upheld Judge Brody's decision and overturned my conviction. I was finally confirmed.
The moment my innocence was confirmed for the second time, the prosecutor threatened a new trial, but my lawyers fought to reach a settlement for my freedom. At the deal hearing, my innocence was entered on the record by my attorney, and after the judge admonished the prosecution for their conduct in my case, the prosecutor redacted the word guilt, or any language implying my guilt, from the deal- Agreement. You don't do that unless you know the truth that I'm innocent. However, this deal forced me to plead reduced charges and I was released on time.
Fighting for more proof of my innocence would have meant possibly spending more years in prison awaiting the outcome of a new trial. I made the agonizing decision that would bring me home to see my children and my ailing mother before I lost them too. I just wanted the nightmare to end.
These are the horrifying "damn if you do, damn if you don't" decisions that await those who are released after being wrongly imprisoned. Wrongful Conviction Day is necessary because of terrible stories like mine and others. And while we wait for change, law enforcement corruption continues, ruining lives.
As the city continues to fight against my receiving compensation for what was done to me, I believe there is no amount of money that would equal justice. Nothing can give me back lost time with my children, parents, siblings and friends; Time when I could never live out my dreams as a free person.
So what does a person who has served more than two decades in prison for a crime they did not commit do on International Wrongful Conviction Day?
I pray for the day when this day need not exist anymore.
James "Jimmy" Dennis is an R&B singer, songwriter and producer, loving father, brother, son and innocent man who spent 25.5 years on death row for a crime he did not commit. Since his release, Jimmy has become a passionate advocate for the wrongfully convicted, fighting for his post-release rights and the rights of others. His music is available on all platforms. Follow his Instagram.
The views expressed in this article are the author's own.
https://www.newsweek.com/international-wrongful-conviction-day-nothing-celebrate-opinion-1747240 International False Conviction Day is nothing to celebrate