Investigations launched into possible extrajudicial killings by Mexican soldiers in Nuevo Laredo
Mexico's attorney general's office is investigating a possible extrajudicial killing by soldiers that killed five men in the northern border town of Nuevo Laredo in May, a federal official said.
A video originally reported Tuesday evening by US Univision and Spanish newspaper El Pais appears to show the incident during the day.
The federal official, who was not authorized to comment on the case and wished to remain anonymous, confirmed that the attorney general's office had opened an investigation. The official would not say when the investigation began.
A surveillance camera shows a black pickup truck crashing into a wall at full speed. Shortly thereafter, a Mexican military truck with a turret arrives, crashing into the passenger side of the pickup truck, blocking the front and rear doors.
Then soldiers pull five men out of the pickup truck, disarm and kick them, and then line them up against the wall.
MEXICO'S AMLO-BACKED GOVERNMENT PARTY WINS GOVERNMENT IN LONG-STANDING CONSERVATIVE stronghold
Then the soldiers turn back to the street and appear to open fire. Your apparent attackers are out of the picture. Some soldiers hiding behind the pickup point their guns at the men against the wall.
Later, the soldiers calmly walk around the crime scene. One apparently uses a red bag to avoid fingerprints, takes guns and places them next to the bodies.
The Mexican Ministry of Defense did not immediately respond to calls for comment.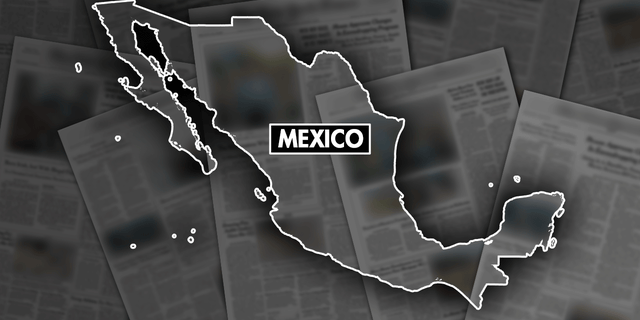 The incident would be at least the second instance of apparent extrajudicial killings in Nuevo Laredo this year. On February 26, soldiers killed five young men who were in a vehicle.
The men appeared to be unarmed and in a report, Mexico's state human rights agency said the soldiers fired at the vehicle without verbally ordering it to stop. Angry neighbors attacked the soldiers and beat some of them.
CLICK HERE TO GET THE FOX NEWS APP
In April, federal prosecutors indicted four soldiers involved in murder.
In the same month, a human rights organization in Nuevo Laredo sent a formal complaint to President Andrés Manuel López Obrador. In it, a man said Mexican National Guard troops fired on his vehicle in Nuevo Laredo, killing his pregnant 15-year-old girlfriend and a 54-year-old friend and wounding two others. A law enforcement crime scene report on the incident largely confirmed the complaint's account of the shooting.
Soldiers were also arrested in the 2014 killing of 22 suspects in a grain warehouse in Tlatlaya, Mexico state.
While some of the 22 died in an initial shootout involving an army patrol that wounded a soldier, a human rights inquiry found at least eight and possibly as many as a dozen suspects were executed after they surrendered.
Seven soldiers were arrested for abuse of office, released and arrested again years later.