Ioffe deleted the tweet that juxtaposed the issues of abortion and a recent school shooting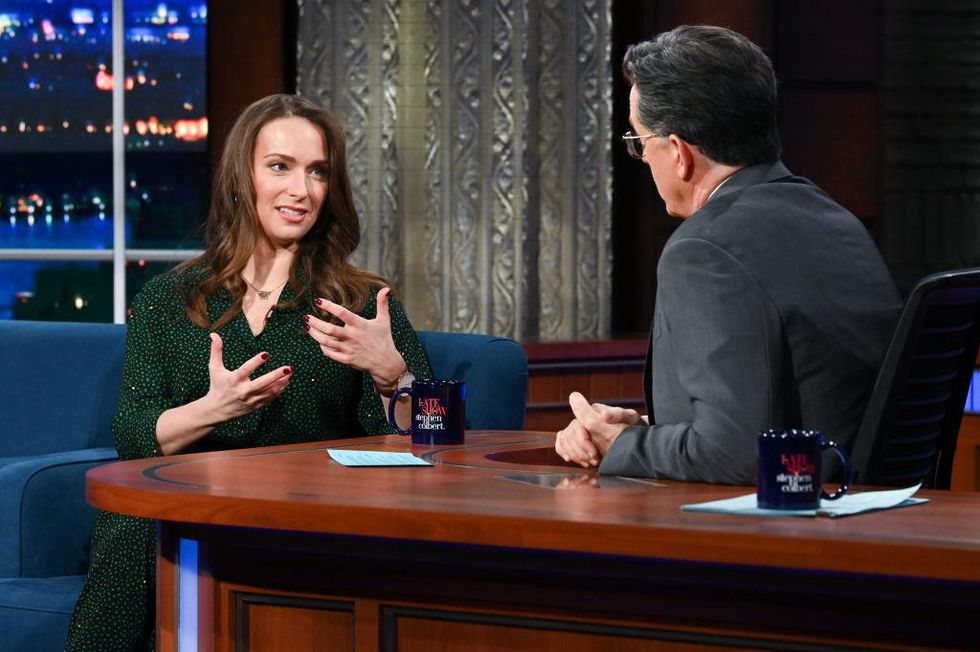 Puck founding partner and Washington correspondent Julia Ioffe apparently deleted a tweet in which she juxtaposed the subject of a recent school shooting with the issue of abortion.
"What if you could perform an abortion with an AR-15? What if the 19 children were killed [in] Uvalde were not children but fetuses?" Ioffe wrote in the now-deleted post, a copy of which was posted Fox News.
Guns and abortion have both been in the news lately.
On Tuesday, an 18-year-old man carried out a fatal shooting at Robb Elementary, a school in Uvalde, Texas – he reportedly used an AR-style firearm during the attack.
And earlier this month, news broke of a leaked draft Supreme Court Opinion suggesting the Supreme Court is poised to overturn it Roe v. calfa move that would allow states to enact abortion bans.
Many on the political right are pro-life and also oppose efforts to introduce gun control measures.
"It's not going to change anything, just like Sandy Hook didn't. In America, women are less important than babies, and babies are less important than guns, and money is more important than all of them," Ioffe said tweeted On Wednesday. "Nothing will change because a minority of Americans think some dead children are worth sacrificing for their made-up right to own an assault rifle because that minority of Americans live in sparsely populated states, which gives them power to impose their vision on everyone else," Ioffe added in another tweet.
On Wednesday, after Republican Rep. Lauren Boebert of Colorado tweeted, "You can't legislate evil away," Democratic Rep. Alexandria Ocasio-Cortez of New York pounced and suggested that Boebert leave Congress.
"Why even be in Congress if you don't believe in doing your job?" asked Ocasio-Cortez. "Just quit and let someone who really doesn't care do it instead of acting like a useless piece of furniture when babies are being shot with AR15 bombs that we teens impulsively have bought before they can legally have a beer. "
Rob Reiner tweeted on Tuesday: "The blood of every child who dies of gun violence in this country is on the hands of the Republican Party."
https://www.theblaze.com/news/julia-ioffe-abortion-ar-15-uvalde Ioffe deleted the tweet that juxtaposed the issues of abortion and a recent school shooting