It's bluebonnet season, which means an increase in snake bites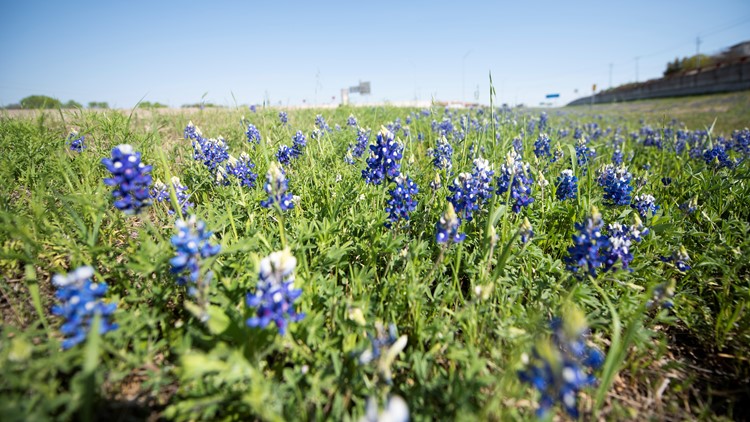 St David's experts warn families to watch out for snakes while taking photos of bluebonnets.
AUSTIN, Texas — As the weather warms and families take their annual bluebonnet photos outdoors, medical experts are turning their attention St Davids HealthCare warn the community to beware of snakes.
Kristen Hullum, the trauma injury prevention coordinator St. David's Round Rock Medical Centersaid people tend to encounter snakes when they are in the Bluebonnets because that is their home.
"They like to be in these grassy little areas. So if you are going to take photos in the Bluebonnets it is best to have an adult go ahead of the children and maybe just make a bit of noise with a stick and walk around for a bit and make sure there are no snakes around before drop off your kids," Hullum said.
Snakes can hide anywhere this time of year, be it in backyards or along paths. Hullum said snakes like to be under things like a shed, firewood, stakes, or curled up behind rocks.
"Teach your kids that these are the places snakes like to be, so if there's a venomous snake there, they can avoid them and not get too close," Hullum said.
If there is a venomous snake or you are bitten, health officials recommend staying calm. It's important to keep your heart rate as low as possible.
"The faster your heartbeat, the faster the toxin circulates in your body. So if we can keep you calm and still and in the same place, assuming there is some distance between you and the snake now, then have help come and get you to the hospital," Hullum said.
Common symptoms of a snake bite include dizziness, blurred vision, and shortness of breath, as well as severe pain and swelling at the site of the bite. Hullum said if you are bitten by a snake and have any type of restricted clothing or jewelry in the area, you should remove them before the area becomes swollen.
Ways to prevent snake bites include wearing long pants and boots when you are outside to prevent snakes from getting to your skin. Also, make sure you haven't created an environment that invites snakes.
"You need a source of food, so if you think you have a rodent problem, then the best thing would be to get rid of that so the snakes aren't around for a meal," Hullum said.
If you come into contact with a snake, Hullum says the best thing to do is go to the emergency room, as nurses and doctors need to assess whether the snake is venomous. They will also monitor your lab results and vital signs, and give you an antidote if appropriate for you.
https://www.kvue.com/article/news/local/bluebonnets-snakebites/269-c0786728-7094-479c-8272-516e4a6f3c93 It's bluebonnet season, which means an increase in snake bites