Ivanka Trump met with Ukrainian refugees during a recent visit to Poland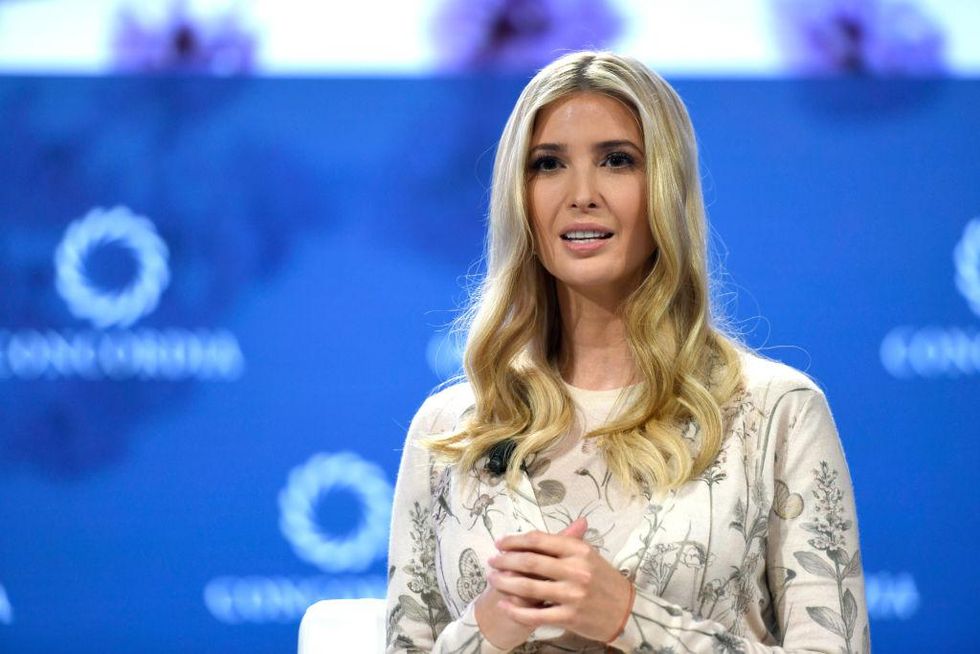 Ivanka Trump, the beloved eldest daughter of former President Donald Trump, recently traveled to Poland to meet with Ukrainian refugees and deliver food to families.
The former president's daughter shared the experience with her supporters on social media, The New York Post reported.
She said: "I am grateful to have spent the last few days in Krakow and Warsaw, meeting Ukrainian and Polish faith leaders who have shown so much compassion and love to Ukrainian families in need, and for the opportunity to witness of love, strength and laying down resilience within each of these families."
Ms Trump shared photos of her playing guitar alongside a young girl, chatting with refugee youth and standing with a mother and her newborn child.
Her trip came about through an invitation from CityServe, a non-profit organization that delivers food and relief supplies to refugees.
The Daily Mail reported that a spokesman for the organization said, "There [Ivanka Trump] met with dozens of pastors serving Ukrainians on the frontlines, many of whom helped support the distribution of one million meals in March."
"This week they brought food, financial support and toys to dozens of Ukrainian families seeking both short- and long-term refugee in Poland until they can safely return to Ukraine," the spokesman added.
Ms Trump has reportedly been involved in several efforts to provide aid to Ukrainians in need since March. CityServe says it has purchased and helped distribute one million meals in Ukraine and was instrumental in delivering multiple cargo planes of requested medical supplies to be distributed to hospitals and clinics across Ukraine.
Mrs Trump is just the latest high-profile American figure to visit the Ukrainian people.
In late April, US Secretary of State Anthony Blinken and Secretary of Defense Lloyd Austin met with President of Ukraine Volodymyr Zelenskyy to discuss the US federal government's role in providing over $300 million in funding for Ukraine's military. In early May, Speaker of the House Nancy Pelosi and a delegation of congressional Democrats met with Zelenskyy to show their support for the Ukrainian government. Shortly after Pelosi's trip to Ukraine, First Lady Jill Biden made a surprise trip to Ukraine and met with her Ukrainian counterpart, Olen Zelenska.
About a week after the first lady's trip to Ukraine, Senate Minority Leader Mitch McConnell led a delegation of congressional Republicans to meet Zelenskyy in the Ukrainian capital of Kyiv.
There are currently no known plans for President Joe Biden to visit Ukraine or receive Zelenskyy.
https://www.theblaze.com/news/ivanka-trump Ivanka Trump met with Ukrainian refugees during a recent visit to Poland