"I've waited in line three times to see the Queen's coffin – but I'm not a royalist"
I'm not much of a royalist, but I was stunned by the Queen's death. She has always been there, as head of the monarchy, all my life.
When my mother and I heard about the line to pay respects at the Queen's coffin, we said we have to go and do it. If we hadn't, we would regret it.
It was a once-in-a-lifetime event – ​​although in my case it was a three-time life event as I waited between 10-13 hours in line for three days in a row.
The first time my mum and I arrived at Southwark Park at 11:30pm on 15th September 2022. The line was a bit chaotic – there would be a bottleneck going from four to eight people. But nobody seemed frustrated; everyone was just there to pay their respects.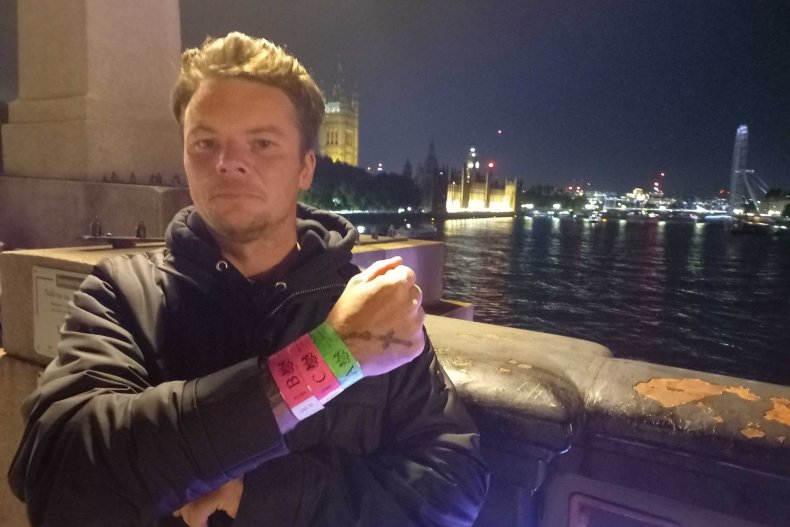 We got some cheers from members of the public walking by. We also got some boos. Some people said, "Why are you waiting in line? It's a shame." Other members of the public berated people who skipped the line.
It took 12 hours and 15 minutes to get to the end. I didn't have to take time off work as I was between jobs at the time. I nodded to the Queen for her service and then went home.
I took a one hour train and got back to my home in Uxbridge at 1pm and had two hours of sleep before I had to get up to have my car serviced. My cousin messaged me and said he wanted to join the lineage but no one would go with him. So that evening I agreed to accompany him and got back in line at 8pm
re-entering the line
No one was upset that I waited in line the first time. It wasn't until I did it the second time that my friends thought I was crazy.
I was supposed to meet my cousin there, but he didn't join until much later. When he joined they had changed the color of the bracelets we had to wear so he couldn't come to me. I'd already made friends in line, too, so I didn't want to go to the end of the line.
Even though I was only standing in line to keep my cousin company, I didn't want to go home after we broke up. Once you're in that line, you're committed. You feel like you might as well see it through to the end.
Everyone made friends with the people around them. I met a nice group of people – one was in his late twenties like me, one was 16 and there with his mother and one looked like 60. We all came from different walks of life. I work in construction, two worked in the hospital sector, one was a mother. We wouldn't have met any other way if we hadn't stood in a line next to each other for hours.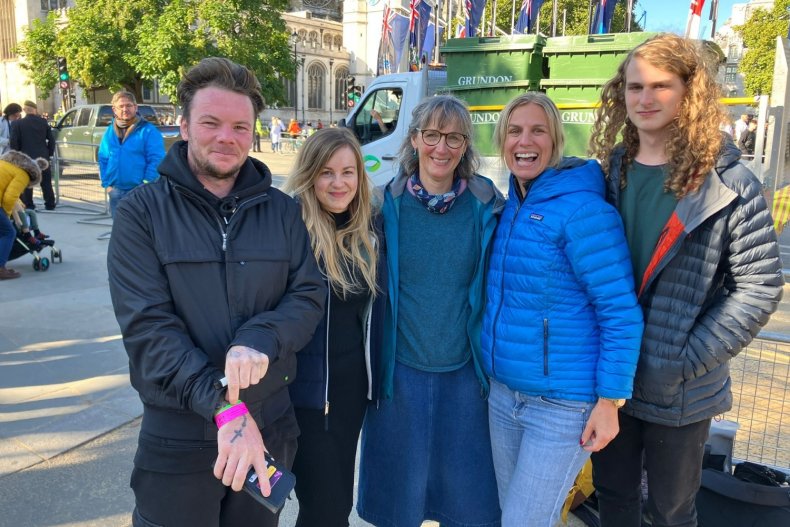 I enjoyed the gossip and finding out about different people's lives, their experiences and what got them there. They said essentially the same thing I did – that if they didn't come and do it, they would regret it.
We looked out for each other – if someone needed to use the bathroom or get something to eat or coffee from the cafe, which was open the only night, we held their place in line.
We sat on the floor and leaned against the walls. Anywhere you could sit, people sat because your legs just hurt. I was extremely tired. The second line was 13 hours long but I couldn't sleep. It was really cold.
But the second line felt like it went faster than the first – because once you did it, you knew what was coming and where you were going. You had a rough sense of how long there was to go.
But no one ever commented on how long we were there. No one said, "Oh, we've been here for four hours, that's a joke." I think everyone there knew they were going to sign up for a long wait.
The third and last time
After paying my respects to the Queen a second time, I left Westminster at 10 a.m. and took a one-hour train home, where I washed and changed. A friend wrote to me: "You did it once, you did it twice, you might as well go three times." At first I refused, but then I heard that my friend's mother wanted to go and no one wanted to go with her make.
So I decided to join the lineage a third time, but this time I did it for a good cause. I made a post on Facebook asking my friends to donate to Macmillan Cancer Support. The Queen reigned for 70 years so I thought well she has done so much for charity why not do my small part.
I don't know how much people have donated, but the fact that I'm now doing it for a cancer charity has made me more determined. The third line was the shortest – about 10 hours – but it felt like the longest because I was extremely exhausted. I hadn't slept since the night before and my legs hurt.
When I saw the Queen's coffin for the third and last time, I bowed a little to her. Paying my respects to the Queen was a unique experience. It felt different for everyone. But for me it felt like I was part of history and marked the end of an era.
Sam Mason, 29, is a scaffolder based in Uxbridge, England. This is his third time in line to raise money for Macmillan Cancer Support.
All views expressed in this article are the author's own.
As Katie Russell was told.
https://www.newsweek.com/i-waited-line-three-times-queen-coffin-1744619 "I've waited in line three times to see the Queen's coffin – but I'm not a royalist"