Jacinda Ardern's COVID-19 legacy is debated amid resignation as New Zealand PM
New Zealand Prime Minister Jacinda Ardern has announced that she is stepping down as her country's Prime Minister after nearly six years in office.
Ardern, leader of the Liberal Labor Party, said she would vacate office by February 7 at the latest. The next general election in New Zealand is scheduled for October.
"I would like to end with a simple thank you to the New Zealanders who have given me this opportunity to serve and accept what is [been] and will always be the biggest role of my life", Ardern told Reporters Thursday NZDT while holding back tears.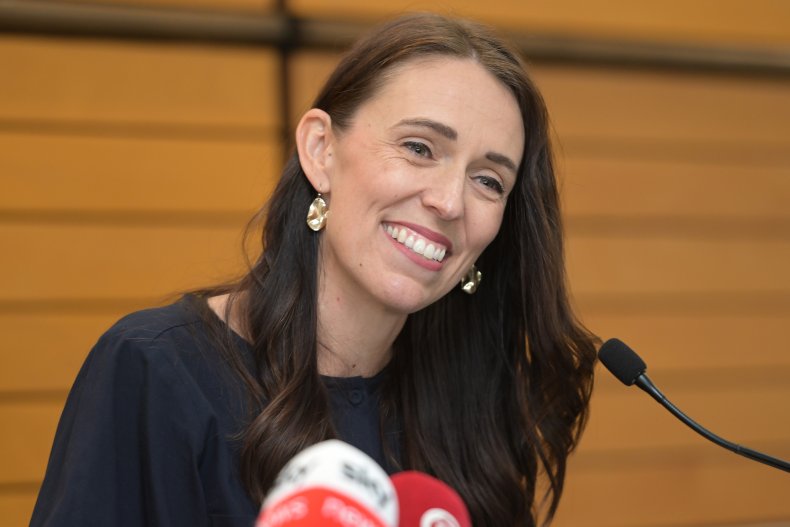 Ardern was elected New Zealand's youngest prime minister in 150 years in 2017 and re-elected in 2020 in a vote the Associated Press (AP) called a "landslide of historic proposals". However, your Liberal party has endured a tough campaigning year as recent polls have put Labor behind its Conservative rivals, the AP wrote.
The Liberal leader's recent tenure has been marked by her tough response to COVID-19, which has managed to halt the spread of the virus in her country for months. Ardern's approach, however, has been heavily contested by opponents for being too harsh on citizens, and the prime minister said in December that New Zealand's Royal Commission of Inquiry would look into whether the government had made the right decisions in the fight against COVID, the AP reported .
Australian Prime Minister Anton Albanese applauded Ardern's tenure in a tweet, writing that she "showed the world how to lead with intellect and strength."
"She has shown that empathy and insight are strong leadership qualities," Albanese added. "Jacinda was a passionate advocate for New Zealand, an inspiration to so many and a great friend to me."
Mike Ranneformer Prime Minister of South Australia, specifically praised Arden for her response to COVID-19, writing on Twitter that she "has shown the world that a small country can be a global leader".
"She also deserves tremendous credit for her government's handling of the Covid-19 crisis," Rann wrote.
Western Australia Prime Minister Mark McGowan also commended Ardern's government for implementing a "progressive and positive political agenda", citing the New Zealand leader's response to the March 2019 mass shooting at a Christchurch mosque that killed 51 people.
"Jacinda's compassionate and strong leadership has guided New Zealand through the heartbreaking Christchurch Mosque shooting and uncertain times of the COVID-19 pandemic," McGowan wrote.
However, other commentators celebrated Ardern's retirement, including the New Zealand-born journalist Dan Woottonwho wrote on Twitter: "Get well soon."
"Jacinda Ardern has resigned as New Zealand Prime Minister knowing she would be brutally ousted from office by Kiwis who have woken up to her Covid authoritarianism, be-kind hypocrisy and economic disaster she has wreaked on an amazing country ' Wootton said.
fellow journalist Sophie Corcoran also slammed Ardern in multiple tweets, specifically calling the New Zealand leader "authoritarian" for her COVID-19 policies.
"Good," Corcoran wrote in light of Ardern's resignation. "She was ghastly and authoritarian. The Covid dictators fall one by one – she's gone, [Canadian Prime Minister Justin Trudeau] will be next. People are angry and rightly so."
Joyce KaramReporter for AI Monitor and associate professor at George Washington University, acknowledged Ardern's "unique legacy" after two terms "love her or hate her" is to be commended.
"She put New Zealand on the map when it came to tackling climate change, when Muslims were being attacked in New Zealand and during Covid," Karam wrote on Twitter. "Knowing when to leave becomes a scarce political quality even in democracies…"
According to a report by The New York Times, Ardern will remain in office as MP for her constituency in the city of Auckland until April.
news week has reached out to the Labor Party and White House for comment.
https://www.newsweek.com/jacinda-arderns-covid-19-legacy-debated-amid-resignation-new-zealand-pm-1774853 Jacinda Ardern's COVID-19 legacy is debated amid resignation as New Zealand PM