Jade Thirlwall Posts Heartfelt Message About Little Mix Hiatus
Little Mix member Jade Thirlwall shares a heartfelt message celebrating the girl group's achievements before taking a break.
Posted on Instagram, Thirlwall shared a few pics with fellow Little Mix members Perrie Edwards and Leigh-Anne Pinnock with their 9million followers. The viral post has over 200,000 likes and 3,000 comments.
"I was sitting alone in a hotel room and I was finally starting to understand the magnitude of all this and what we have achieved. This is my last sloppy post I swear," the singer began her lengthy caption.
She continued, "We friggin' did it. What we dreamed of all those years ago. We busted our asses, proved a lot of people wrong, we put our hearts into our music, we improved each other through heartbreak ourselves, we cried and we cried laughing almost every day, breaking records, inspiring each other, we shared every misery and lived every victory. We've done everything together. We became one of the biggest girl groups in history."
She concluded her post that the break they decided to take was necessary and timely. She also stated that she will be the "ultimate fangirl" of her peers' personal and professional achievements.
"After all the #1s, the awards, the success… my biggest win is having these women in my life forever," she concluded.
Fans and friends were quick to comment on the post.
"Sobbing for the 457893647 time," wrote Edwards.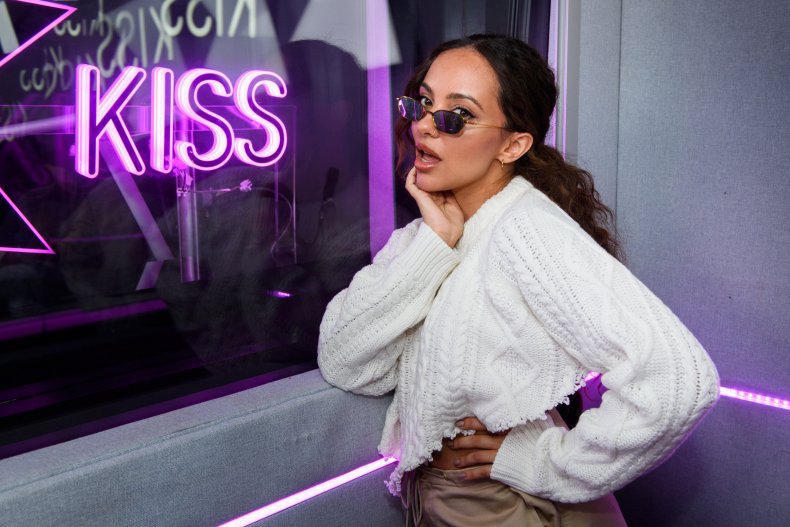 One user shared kind words, "You all have accomplished so much and can't wait to see what's in store for you all."
"I'm sobbing again," said one super fan, "I'm so proud of you girls! Thank you for changing our lives and inspiring us every day. This family is forever."
"Thank you for the most amazing years of my life you girls have really helped me in so many ways and I will be forever grateful for that," wrote another fan.
In 2020, the band's fourth member, Jesy Nelson, left the group due to mental health issues and continued as a solo artist. Her latest single "Boyz" featuring Nicki Minaj was released in 2021.
Last year, the group announced their hiatus on social media after their confetti tour. However, they confirmed that they would not break up.
"We have plans for more music, touring and performing in the future. We've made so many incredible memories with you all and we can't wait to make so many more," they wrote in a tweet thread.
https://www.newsweek.com/we-did-it-jade-thirlwall-posts-heartfelt-message-about-little-mix-hiatus-1709834 Jade Thirlwall Posts Heartfelt Message About Little Mix Hiatus