James Gunn confirms three actors are staying in the DCU
When "Aquaman and the Lost Kingdom" arrives in December, it will establish the official boundary point between what fans refer to as the DC Extended Universe (or "Snyderverse"), as Zack Snyder was instrumental in the release of "Man of Steel." War' and other films) and the DC Studios era is currently led by filmmaker James Gunn and producer Peter Safran, who share responsibility for running the Warner Bros. arm.
And fans are naturally curious to see whether there will be a big crossover between the actors of the previous film universe and the Gunn/Safran era, which often sounded like a reboot and brings with it many new elements.
Henry Cavill, for example, is no longer playing Clark Kent/Superman, Gunn is preparing Superman: Legacy, in which David Corenswet will take over the role, with Rachel Brosnahan as Lois Lane.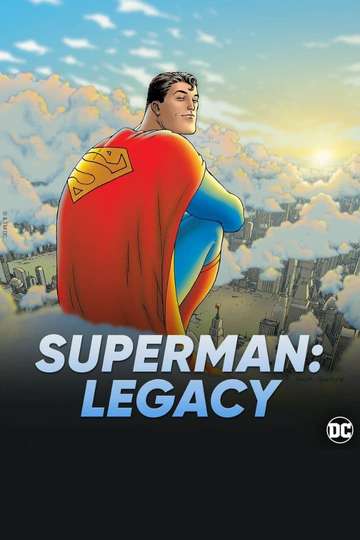 Superman learns to balance his Kryptonian heritage with his human upbringing. Read the plot
Gal Gadot's future as Wonder Woman is also unclear, as there is no official confirmation that she will be back, despite comments from the actress herself. Gunn announced a series set in the days of the Amazon warriors before Diana Prince's birth as part of his first slate of projects.
So who will stay here? They're no surprise given that at least two of these were part of shows that Gunn had previously said would be part of his plans, but he's now back on the record.
Related Article: David Corenswet and Rachel Brosnahan Play Clark Kent and Lois Lane in Superman: Legacy
John Cena and Viola Davis are staying
According to Gunn's latest comments, both Viola Davis (who plays ambitious Suicide Squad wrangler Amanda Waller) and dedicated vigilante peacemaker John Cena will be sticking around.
commenting on the questions, Gunn wrote:
"Until 'Creature Commandos' next year – a kind of aperitif to the DCU – and then a deeper dive into the universe with 'Superman: Legacy'. It's a very human drive to constantly want to understand everything, but I think it's okay to be confused about what's happening in the DCU since no one has seen anything from the DCU yet. And yes, some actors will be playing characters they've played in other stories, and some storylines could match storylines from dozens of films, shows and animated projects that have come out of DC in the past. But nothing is canon until "CC" and "Legacy".
In "Creature Commandos," Davis will take on the role of Waller, and a spin-off to "Peacemaker" featuring the character has also been announced. Cena, meanwhile, will be back for the planned second season of "Peacemaker" (though she'll likely have to wait until "Waller" and "Legacy" are finished).
Xolo Maridueña will continue to be Blue Beetle
Gunn has said previously that Xolo Maridueña, who starred as Jaime Reyes, will remain the lead character in this year's "Blue Beetle," despite the film's relatively low worldwide gross of $125 million (against an estimated budget of $104 million before marketing costs ). He hasn't commented since then and there is no Blue Beetle sequel, but Maridueña could very well appear in other projects.
"Creature Commandos" will be released on Max next year, while "Superman: Legacy" is scheduled to hit theaters on July 11, 2025. With the WGA strike now over, the writer/director can get back to work on the script, while hopes are high that the actors will be available once SAG-AFTRA's own labor dispute is resolved and the Actors have received a good new contract from the studios.
Other similar films like "Superman: Legacy:"
Please click on the video player below to watch our interview with James Gunn and Chris Pratt for Guardians of the Galaxy Volume 3.