Jamie Kilstein shares Thanksgiving survival tips with Glenn Beck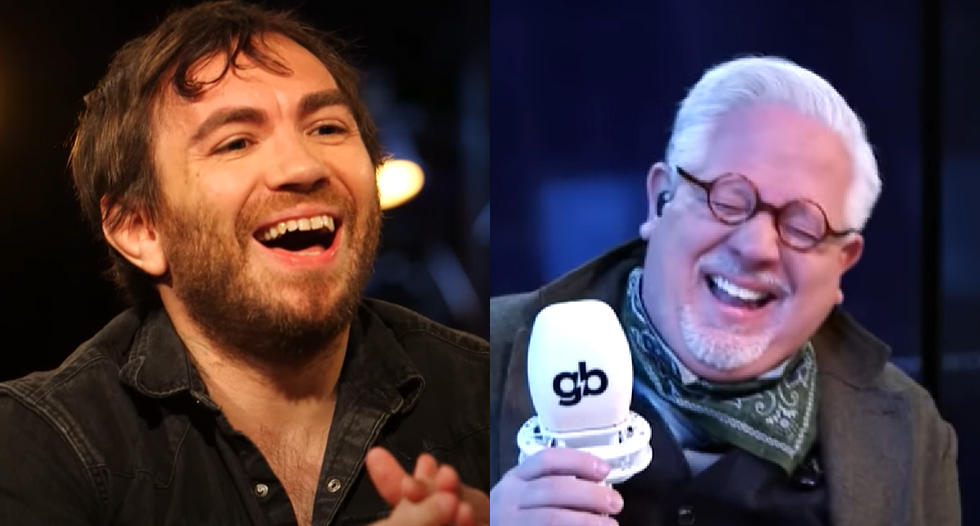 Every year as Thanksgiving approaches, millions across the country share the fear that politics will be discussed at the dinner table. But comedian Jamie Kilstein has a guide on what you should do to avoid the uncomfortable political turmoil so you can enjoy stuffing your face with turkey.
Kilstein — a self-proclaimed "piranha" on both sides of the political aisle — joined The Glenn Beck Program to analyze exactly how you can handle those awkward, news-related Thanksgiving table discussions, and provided his 3 steps -Guide available to help you get through the holidays with your favorite liberal relatives: find common ground, don't take obvious baits and remember you win Fight at the expense of a family member will not fix the issue you are arguing about.
Watch the video clip below. Can't watch? Download the podcast here.
Want more from Glenn Beck?
To enjoy more of Glenn's masterful storytelling, thought-provoking analysis, and uncanny ability to make sense of chaos, Subscribe to BlazeTV – the largest cross-platform network of voices who love America, defend the Constitution and live the American dream.
https://www.theblaze.com/shows/the-glenn-beck-program/jamie-kilstein-glenn-beck Jamie Kilstein shares Thanksgiving survival tips with Glenn Beck