Jax Taylor denies 'heated' conversation with Tom Schwartz
JaxTaylor is back folks. Like him or not, Jax is set to return to television with his wife, Brittany Cartwright, in a spin-off of Vanderpump Rules. The project yet to be named will show life in the valley, but this time with baby bottles.
Jax's reaction to Scandoval opened the door for his comeback. And since Pump Rules was his last known filming location, he'll appear towards the end of Season 11 filming. Tom Schwartz (the blonde version) and his old pal Jason were spotted possibly having a "heated" discussion while the cameras rolled. Now Jax describes what happened at SUR.
Is the #1 guy in the room with us?
Schwartz and Jax had a conversation on SUR and witnesses thought they had a fight. Apparently that wasn't the case and Jax jumped into an Instagram comments section to clear things up. Latest news from Bravo shared the post.
Jax must have felt the effects of the summer night while having an animated conversation with Schwartz. His body language indicated to fans watching that they had a difference of opinion, but Jax says nothing could be further from the truth.
"Definitely not heated, he's one of my best friends," Jax shared. "We had the best conversations ever … again with people trying not to get upset about anything," he added. Oh right. Those silly fans and their audacity to think that Jax could possibly react irrationally to something during a conversation.
While Jax will be clearing up any unanswered questions, his VPR buddies will likely be making appearances on his new show. He's also preparing to open his own sports bar, which could lead to a lot of arguments between him and Brittany. On a positive note, fans are finally getting a chance to meet Jax's son, Cruz Cauchi.
Jax might cause a lot of trouble, but he also produced a darn cute kid, so it will be interesting to see him in a parenting role.
Filming of Vanderpump Rules Season 11 is still ongoing.
TELL US – WILL YOU SEE JAX'S NEW SHOW? Do you think Pump Rules Season 11 will be your last?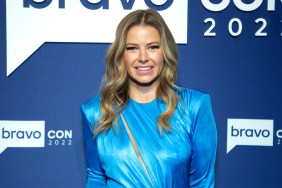 How low will Sandoval sink?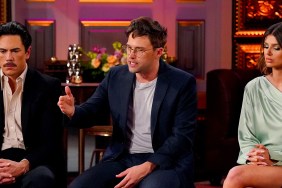 Will Pump Rules exist without them?
And yet it doesn't seem to bother him.