Jay Baruchel and Glenn Howerton discuss BlackBerry's innovative film production
blackberry tells that incredible true story a company that has changed the way we communicate. Research in Motion (RIM), founded by Mike Lazaridis and his best friend Douglas Fregin and based in Waterloo, Canada, was facing bankruptcy. In 1996, they accepted Jim Balsillie's offer of a cash injection in exchange for a job as co-CEO. Brilliant but reserved Mike and outspoken Doug ran RIM like an engineering nerd club. A ruthless businessman with an aggressive personality, Jim suppressed dissenters and bullied those under him.
Mike's groundbreaking idea was to combine phone, internet and email functions on a single device. Jim cracked the whip to build a prototype that stunned the industry. RIM soon became Canada's most valuable company and dominated the global smartphone market.
Director Matt Johnson, who also stars as Doug, comically chronicles the meteoric rise and equally catastrophic fall of BlackBerry. Jay Baruchel And Glenn Howerton, who play Mike and Jim, praise Johnson for his script and innovative filming process. The characters' conflicting personalities were "on the page". They also didn't know "where the cameras were". Johnson shot "from across the room" and hidden cameras "on shelves." He created "360 degrees" of creativity, a "crazy playground" where rehearsals and interim shots ended up in the film.
The actors differed in their BlackBerry usage. Baruchel was a staunch user "until two years ago," while Howerton "hated everything it represented" and preferred to be "less in touch" with the world, but despite his raw "belligerence" was an admirer of Jim's " drive" was. Baruchel and Howerton spoke to MovieWeb about the film.
Different personalities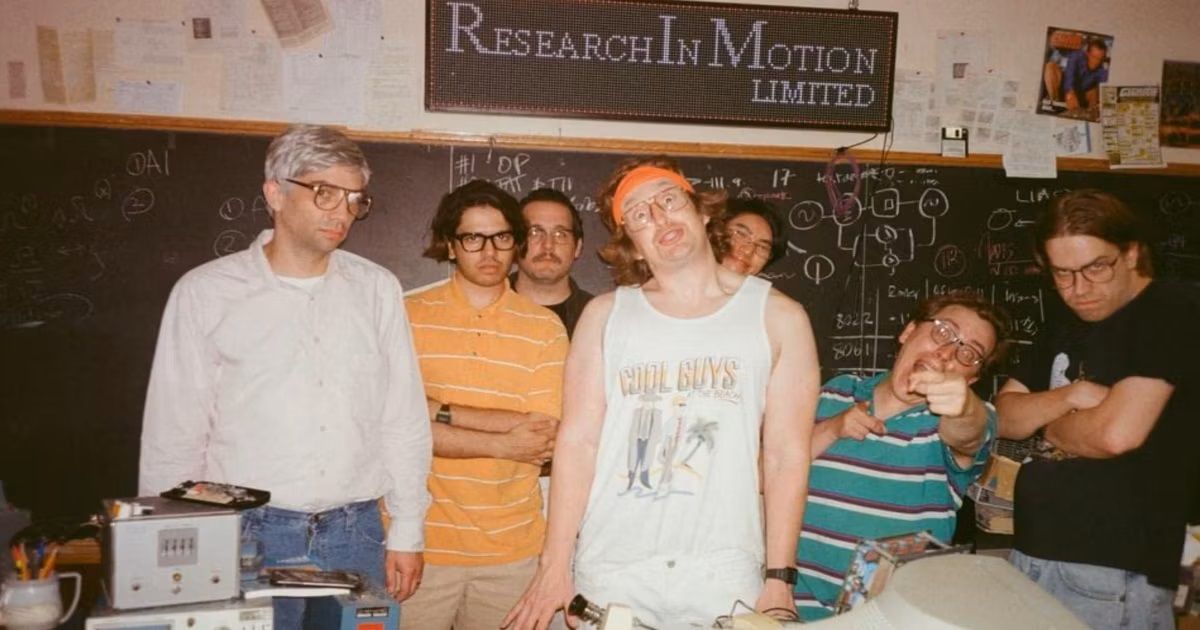 MovieWeb: Are you addicted to CrackBerry?
Jay Baruchel: Yes that was me. It definitely wasn't Glenn. Glenn hated anything that made it philosophical. He would like to have less contact with the world. And he is to this day. Up until about two years ago, I was an avid BlackBerry guy.
MW: The film has two completely different personalities. Mike Lazaridis was reticent, while Jim Balsillie is the proverbial cop in the china shop. How did you research them? Was everything on the page?
Glenn Howerton: It was all on the side. And with fairly rudimentary research, you could sense where these guys were coming from. I can definitely relate to someone overcoming obstacles the way these two guys do in the film. And while I'm not as ruthless about the rubble in my path as someone like Jim, I can understand the desire to assert, create, and accomplish great, revolutionary things.
Howerton: I admire Jim. I think one of the reasons audiences can relate throughout the film, despite his fighting spirit, is his zest for action, his belief in himself and the company he's built.
Related: The most evil fictional corporations in film history, ranked
Shooting BlackBerry felt like a rehearsal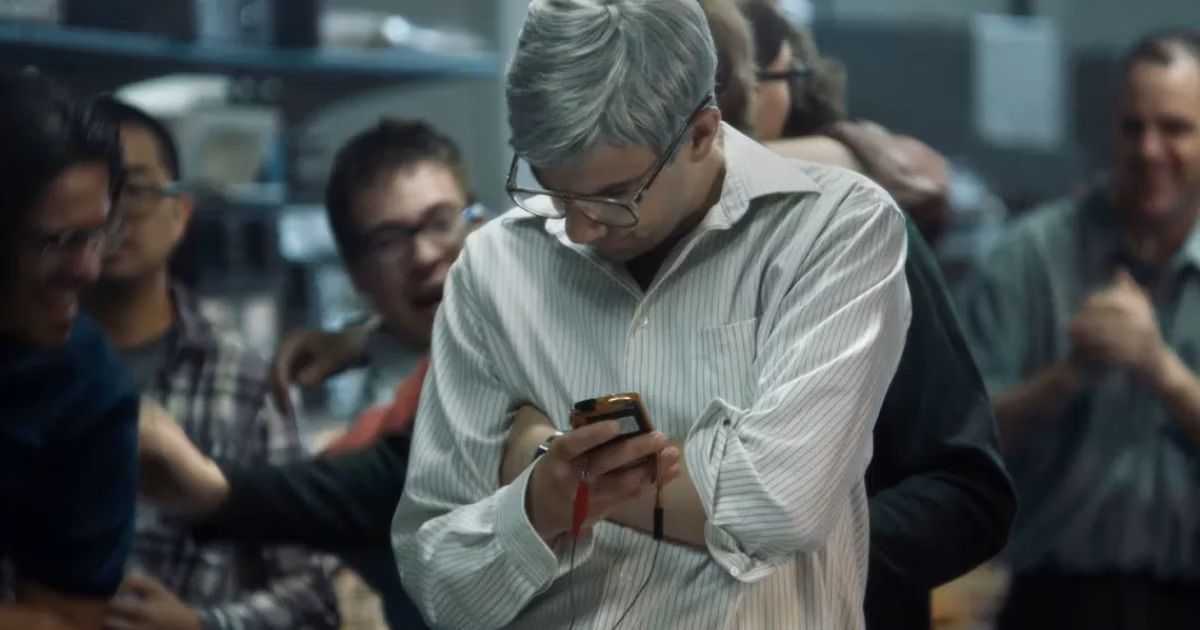 MW: Matt Johnson has these great visual cues. He has the engineers with underwear ties and cell phones strapped to their heads. Jim Balsillie sits at his desk with warrior masks behind. Has this helped affect your performance?
Baruchel: Big thing, especially because we never knew, or often didn't know, where the cameras were. Typically nine times out of ten when you're shooting a movie or TV show, the lights and camera are right here. So it's a game you just try not to watch. You try to blind yourself so you can just do your thing. They literally shot at us from across the room [in BlackBerry]. They would hide cameras on shelves. They created a 360 degree creativity that makes us forget we made the film. Glenn said it felt like a rehearsal. We just did it that way. Then we would find out they had shot something.
Howerton: It actually happened a few times. We rehearsed, or at least I thought we rehearsed. And then I found out they kept the cameras rolling the whole time. There are definitely moments between takes during rehearsals. Matt loves this stuff. I applaud him for that. I think it's brilliant.
Baruchel: It's a very kind of French school 1960s approach, everything is the film. He actually just wanted to offer us this crazy playground. When you're taking photos on stage, you know with just a cursory glance that you're not in your bedroom. There was nowhere we shot that could be revealed. Whenever we were in a place we felt like we had traveled back in time there, 360 degrees, really cool.
Related: Air, Tetris and Hollywood's recent obsession with dramatizing products
On the same page
MW: What is the best and worst day on set? blackberry?
Baruchel: The worst day is always the first.
Howerton: I think Jay is right. On the first day you just didn't get your bearings. Am I completely screwing this up? You are the most insecure. You're still in a situation where you don't know if something's working or not, and you're trying to align with the director, resonate with the other actors, and resonate with everyone. When everything is over on the last day, the feeling of relief can hardly be surpassed. We did it, maybe we didn't, but at least we're done.
blackberry will be released in cinemas on May 12th IFC films.