Jeffrey Dahmer explained why he painted his victims' skulls
Many serial killers tend to have a method they use for their murders, which true crime documentaries always cover between TV shows, movies, and podcasts. Jeffrey Dahmer certainly had a pattern in how he would kill his victims, even though they became increasingly violent as his killing spree progressed. Dahmer collected the skulls of his victims, but eventually revealed to a fellow inmate why he decided to keep and paint them.
Jeffrey Dahmer collected the skulls of his victims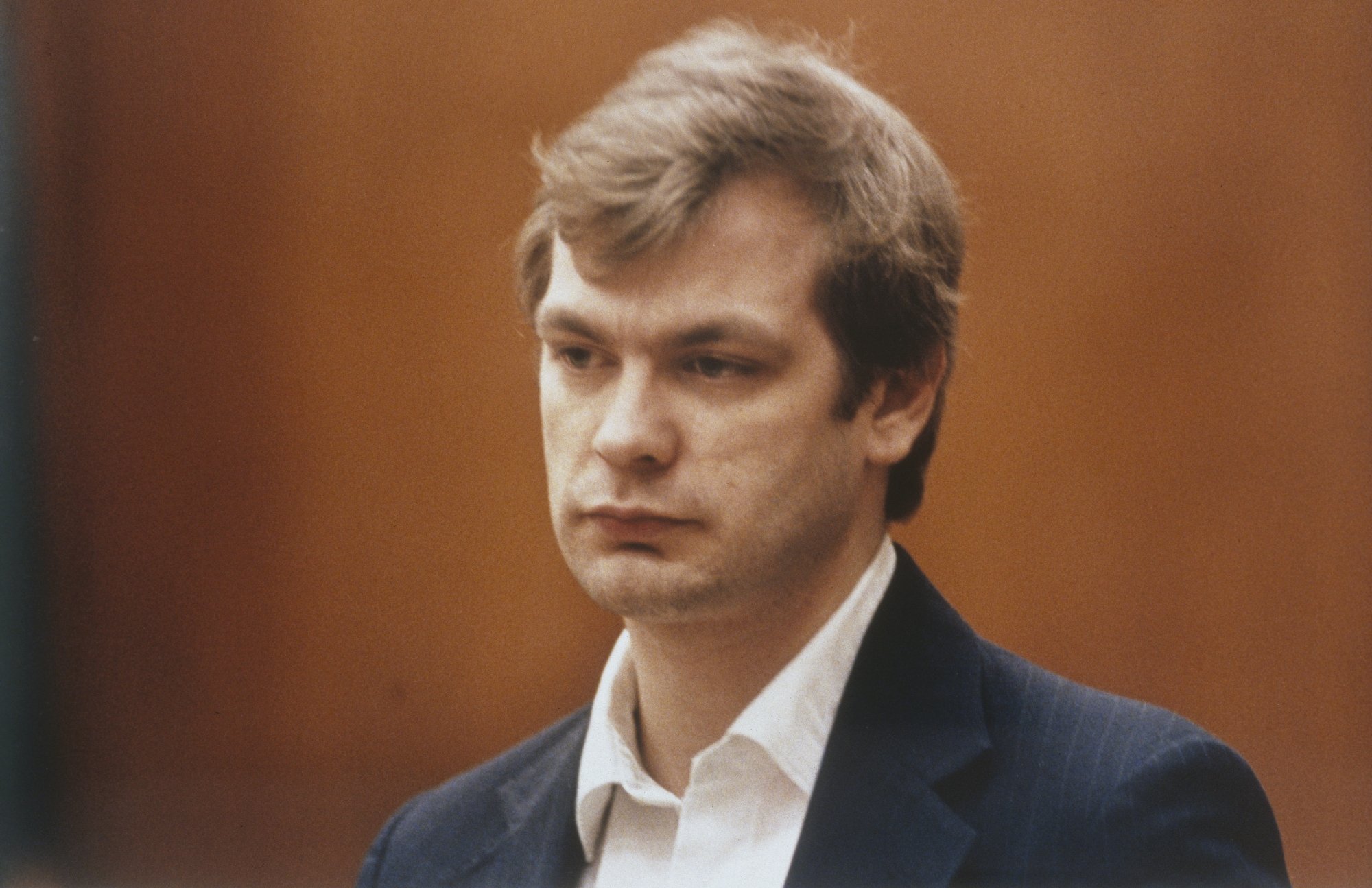 Dahmer had a disturbing fascination from an early age. However, they first started with animals, and he managed to hide them from those around him. He scoured the streets for dead animals, but the brutal cutting and canning would ultimately turn to humans. Dahmer frequently kept his victims' skulls after boiling the head to melt off the flesh. However, things didn't always go as planned.
The bleaching process sometimes left the bones too brittle for him, so he would pulverize them into small pieces for disposal. Dahmer always aimed to preserve certain aspects of his victims' bodies perfectly, including their skulls. Despite this, the risk of being caught increased until his arrest in 1992.
Jeffrey Dahmer painted the skulls as "a form of disguise"
Herman Martin told Patricia Lorenz his story about his encounters with Dahmer in prison. He had the cell right next to the serial killer, but he didn't speak to him right away. Martin finally plucked up the courage to ask Dahmer a few questions. Eventually, he pursued the case even before the serial killer ended up in the same prison as him. Martin asked Dahmer why he would keep his victims' skulls. Also, he really wanted to know why he decided to paint her.
"Together with the photos, they are proof that I did my part," said Dahmer. "Personally, I found the skulls a bit erotic. I could sit for hours staring at them or petting them and imagining killing more people. I really liked the skulls. I also knew that if the police ever found a real skull in my possession, it would be confiscated. The color was a kind of camouflage to keep them from being picked up."
He explained why he kept certain parts of his victims
Dahmer attempted to create a shrine out of the skulls and bones, but police arrested him before he could complete it. However, he also retained other parts of his victims, including the lungs, intestines, kidneys, biceps muscles, and hearts. Martin asked the serial killer why he would keep all those parts of his victims.
"It was food," Dahmer replied. "And it would have been eaten if I had had the time. Plus, I could take out the pieces whenever I needed the rush I got from chopping. You were an asset, man."
Martin still wanted to get some kind of humanity out of Dahmer, although the other inmates had no hope of that after hearing about his crimes.
Dahmer eventually died in 1994 at the hands of a fellow inmate named Christopher Scarver. After only two years in prison, the serial killer met his fate.
RELATED: Jeffrey Dahmer's victims' families argued over whether to auction his death tools
https://www.cheatsheet.com/entertainment/jeffrey-dahmer-explained-painted-skulls-victims.html/ Jeffrey Dahmer explained why he painted his victims' skulls