JFK Airport officials discover a live cat in luggage at the TSA checkpoint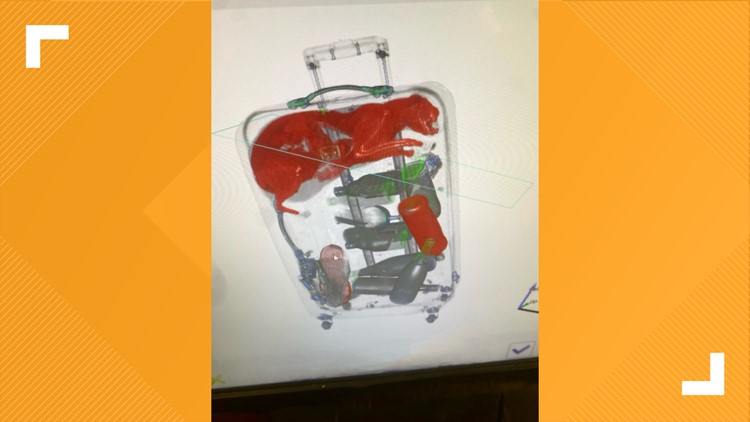 Officials said the cat was out of the bag and returned home "safely".
QUEENS, NY — The cat has been loudly let out of the bag Traffic Safety Authority (TSA) agents at John F. Kennedy International Airport in New York City.
According to a TSA spokesman, an officer was "shocked" when he spotted the orange cat stuck in a bag after going through an X-ray unit.
The traveler, who was headed to Melbourne Orlando International Airport, reported that the cat belonged to someone else in his household and he was unaware it had ended up in his luggage.
When reached by KVUE on Tuesday, a TSA spokesman said they didn't know if an animal welfare agency had been contacted about a possible animal cruelty violation, but they confirmed the cat was alive when discovered.
TSA reported that the cat was returned home "safely" and the traveler had rebooked his flight.
No further information was given.
https://www.kvue.com/article/news/national/jfk-airport-cat-in-bag-tsa/269-84354fc4-0d25-4b9b-a4fd-85aa890d3af8 JFK Airport officials discover a live cat in luggage at the TSA checkpoint