Joe Biden is dead wrong about Iran
Although perhaps apocryphal, it is claimed that Albert Einstein famously said that insanity keeps doing the same thing and expecting a different result. By that definition, President Joe Biden is demonstrably insane.
Although President Biden has spent his entire career misreading every single foreign policy issue he has worked on, he wants the American people to believe that he is a foreign policy expert. After embarrassment on the international stage in Afghanistan and Ukraine, Biden is now racing to sign a new Iranian nuclear deal with the Islamist regime in Tehran that is as foolhardy as it is dangerous.
The delivery of nuclear weapons to the Iranian regime is the only coherent and unifying foreign policy idea of ​​today's Democratic Party. It explains, for example, Biden's idiotic policy of funding Putin's war machine by buying Russian oil, which is best understood by putting it in the context that Putin's man in Vienna is currently the US nuclear negotiator. This pretty much ensures that Iran gets whatever its negotiators want.
Re-entering this dangerous deal with Iran is the Democratic Party's long-awaited victory. It would take the form of a bright, shiny new nuclear deal after President Donald Trump tore up his predecessor for failing to represent or safeguard American interests. Obama friends were up in arms when Trump abandoned their failed nuclear deal, saying it made us less secure; their claim is as ridiculous as it is dishonest.
Obama's Iran deal has accomplished a number of things – none of which have helped secure American national interests. It gave Iran's terrorist mullahs' regime over $50 billion access to unfrozen assets in foreign banks. In addition, the mullahs received $1.7 billion in cash — pallets of money were literally loaded onto a plane and flown to Tehran. The limited restrictions of the original agreement were not supported by the required inspection regime to ensure Iranian compliance. Worse, all of the restrictions had a sunset clause — meaning that even if Iran followed the deal to the letter, it would still be able to build a nuclear weapon when those terms expire.
However, Team Obama was certain that the good men (unfortunately no women) in Iran's leadership would never use weapons against any of our allies or against us. How ridiculous. How naive. How typical of democratic foreign policy in recent decades. Iran is deadly serious when it calls America the "big satan" (and Israel the "little satan"). Democrats would do well to take our enemies seriously when they openly plan to destroy us.
The US withdrew from the Iran deal under President Trump and killed Iran's chief terrorist Kassem Soleimani. Trump warned the Iranian mullahs that they must be careful because anyone could be a target at any time. Biden, on the other hand, puts Iran's mullahs on the glide path to nuclear weapons.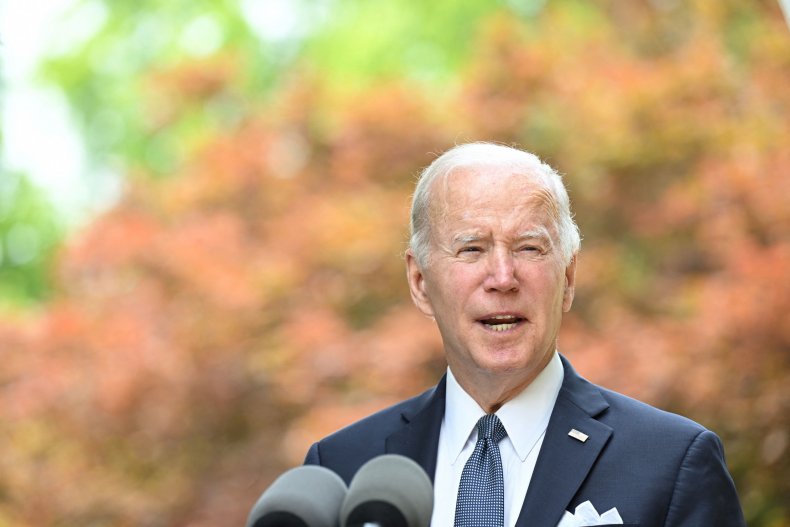 As former National Security Advisor John Bolton said, the United States is the only country in the world that can stop nuclear proliferation. American leadership is paramount but sorely lacking under Biden, whose multiple failures shake our credibility around the world. The mullahs in Iran and the unhinged Kim Jong-un in North Korea have rushed toward nuclear weapons. North Korea will sell nuclear technology to anyone with access to hard currency. Iran's terrorist cleric are feverishly developing their skills while keeping the International Atomic Energy Agency at bay and banning international inspectors from observing their nefarious activities.
The solution to Iran's nuclear swamp is simple; But for some reason the Biden negotiators are unable to grasp it. Just walk away – period. Throw the idea of ​​a rapprochement with Iran on the ashes of history. Team Biden is negotiating from the ultimate position of weakness and desperation. Not only are the mullahs not speaking to the Americans, Washington's negotiating partner is the Russian ambassador in Vienna.
It's all like a bad sitcom – only it's real life.
Russia hints it could use nuclear weapons in Ukraine. Still, this is our alleged negotiator for a new Iran nuclear deal? A country that has demonstrated its willingness to go as far as and cross a globally demarcated "red line"? On the other hand, Democrats have a long history of imposing red lines and failing to enforce them when violated.
President Biden promised a new Iran nuclear deal would be "longer and stronger." But we get nothing like that. Instead, we get a shorter and weaker deal. And while testifying before Congress last month, Secretary of State Antony Blinken refused to even say whether the Biden administration would agree to a deal that didn't include new Sunset provisions.
Biden's bad deal doesn't even address all of Iran's other malign regional behaviors. There is no mention of Iran attacking American soldiers stationed in the region. It ignores Iran's numerous plans to kidnap civilians on American soil. And it just pretends Iran doesn't send weapons or money to genocidal terrorists like Hamas, Hezbollah and the Houthi rebels in Yemen. Even if Iran's nuclear program suddenly disappeared tomorrow, Iran would still be the world's largest state sponsor of terrorism and the greatest threat to peace and stability in the Middle East.
It's time for the clown show to end. It's time for serious people to deliver a serious message on behalf of the American people. We do not and will not negotiate with terrorists. And we will stop and not resume negotiations with a terrorist regime in Tehran.
Speaking of which, how about we stop asking Russia to carry our grudges in the nuclear talks with Iran? We must remember that Russia's Putin is an international outlaw – the Russian bear flouted countless international legal norms in his reckless and unprovoked invasion of Ukraine. The Biden administration has lost sight of the reality of international relations.
Our foreign policy "expert" President shows once again, as he has always shown during his lackluster political career, that his foreign policy decisions are wrong. His staff refused to confront him about his misguided decision to surrender to the Islamist Taliban in Afghanistan. The United States cannot back down before terrorist mullahs again – let alone their duplicitous negotiators placed at their disposal by Moscow.
Matthew Foldi is a conservative columnist. He is currently running for Congress as a Republican in Maryland's 6th congressional district.
The views terms expressed in this article are the author's own.
https://www.newsweek.com/joe-biden-dead-wrong-iran-opinion-1709812 Joe Biden is dead wrong about Iran