Joe Biden's trip to the Middle East has been postponed as the Iranian leader stokes tensions
President Joe Biden's scheduled trip to the Middle East later this month has reportedly been pushed back to July. The news came a day before Iran's top leader appeared to stoke tensions with comments about "enemies" on Saturday.
Biden's plan to visit the region in June has not been publicly confirmed by the White House, but NBC News reported Friday that the government is postponing the trip in favor of a broader Middle East tour in July.
The apparent change of plan comes amid protests in Iran that prompted Supreme Leader Ayatollah Ali Khamenei to target what he described as external "enemies" on Saturday.
Biden reportedly would have visited Israel and Saudi Arabia, both of which are key US allies that have long opposed the current Iranian government, with Saudi Arabia and Iran supporting different sides in several regional conflicts, including Yemen.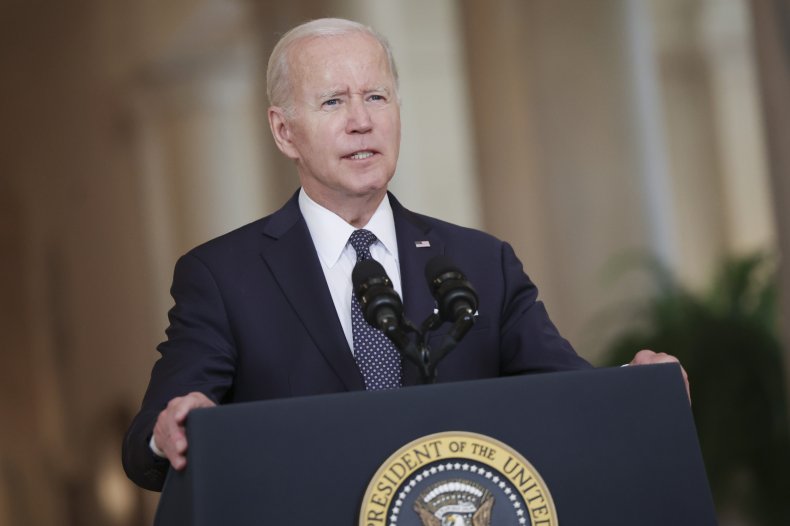 An unnamed senior government official told NBC News on Friday, "We are working on a trip to Israel and Saudi Arabia for a GCC+3 summit."
GCC is the Gulf Cooperation Council that includes Saudi Arabia and other Gulf countries.
"We are working to confirm dates. If we have something to announce, we will," the official said.
NBC News reported that the planned trip to Saudi Arabia in June would not go ahead, citing a foreign diplomat and two US officials, while another US official reportedly told the network Biden's visit to Israel would also be postponed.
Five sources told NBC News earlier this week that Biden would visit both countries in June. It is not clear why those visits have now been delayed.
On Saturday, Ayatollah Khamenei addressed the nation on the anniversary of the death of Ayatollah Ruhollah Khomeini, leader of the country's 1979 Islamic Revolution.
Protests have been going on in Iran for weeks after a building collapsed in the southwest of the country, killing 37 people. Khamenei blamed "enemies" for the protests.
"Today, the main hope of the enemies to strike the country is based on popular protests," Khamenei said.
"But the calculation of the enemies is just as wrong as many before," said the ayatollah during his televised address.
Khamenei also said Iran's enemies were waging a "psychological war" against the country by accusing Iran of piracy.
Iran's Islamic Revolutionary Guard Corps seized two Greek oil tankers May 27 after the US seized Iranian oil from a tanker seized by the Greek government.
"Who is the pirate here? They stole our oil. We took it back from you. Taking back a stolen item is not theft," Khamenei said on Saturday.
news week has asked the White House for comment.
https://www.newsweek.com/joe-biden-middle-east-trip-postponed-iran-leader-stokes-tensions-1712805 Joe Biden's trip to the Middle East has been postponed as the Iranian leader stokes tensions