John Carpenter's First 10 Movies, Ranked
John Carpenter has been dubbed the master of horror for well over four decades now, having reinvented the genre numerous times with historic entries like Halloween, The Thing, and In the Mouth of Madness. He is an auteur in the truest sense — with his singular voice and distinct visual and musical language, his work proves almost impossible to copy (though many have tried!). His style of blending pulpy action, innovative concepts, and unique perspectives on the human condition has transcended genre and made its way into the annals of film history, having influenced pop culture and cinema for years to come.
But this titan of industry wasn't always a household name. Carpenter had to make his way up the ladder the same way as so many greats before and after him. In this list we examine his earliest work, ranking them on the basis of quality, context, and cultural impact.
10
Dark Star (1974)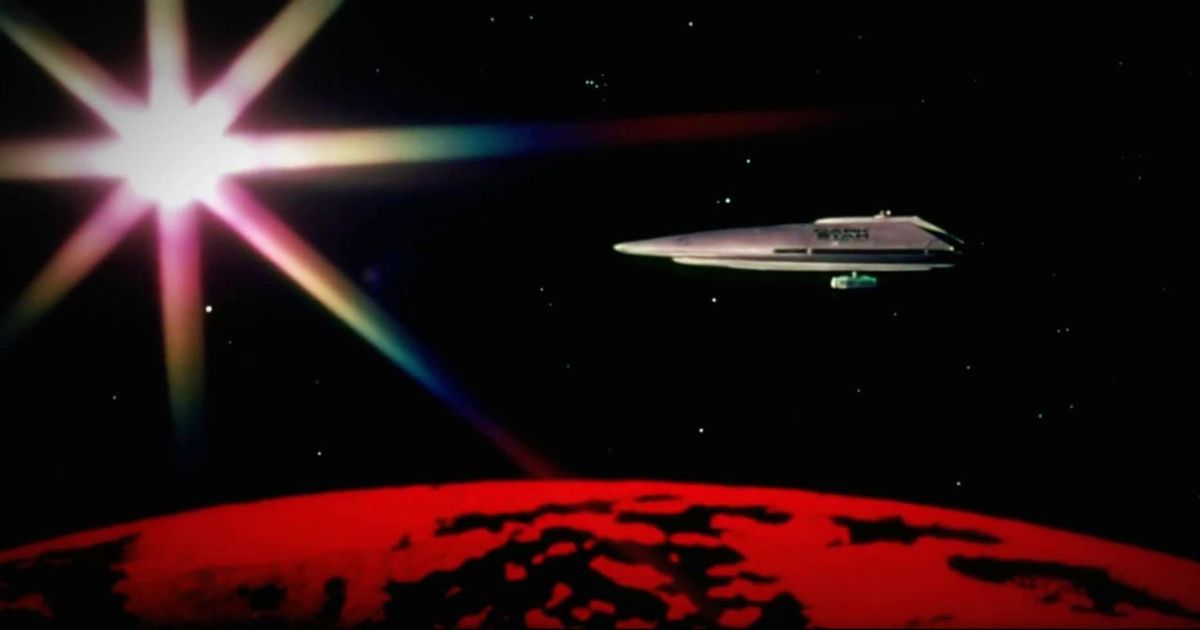 Starting off with a deep cut, Dark Star is a science-fiction comedy about a deteriorating spaceship and its crew trying to make sense of their mission 20 years in. Written by Carpenter and Alien's Dan O'Bannon, Dark Star was Carpenter's first every foray into directing. Though the production started off as an ambitious student film while the two were at the University of Southern California from 1970 to 1972, the quality of the storytelling was undeniable, and so the team shot an added 50 minutes to pad the runtime for a theatrical run.
The film was picked up by a Canadian distribution company that wanted to market it to as large an audience as possible, and requested significant changes that toned down the language, blurred out any nudity, and brought the rating down to a G, making it in O'Bannon's eyes "the world's least impressive professional film."
Although the film is rough around the edges, and the comedy can be a little hit or miss for modern audiences, Dark Star picked up a cult following and has since influenced pop culture in its own way — with greats like Hideo Kojima and Danny Boyle referencing it in small ways in the Metal Gear Solid series and the film Sunshine, respectively. The film is also said to have inspired the popular Machinima webseries Red vs Blue as well.
9
Starman (1984)
For his 10th movie, Carpenter tried his hand at a genre he had not explored ever before: romance. Coming out two years after The Thing, Starman once again looks to the sky for life beyond planet Earth, but this time the expectations are quite different.
Putting his usual brand of paranoia and cynicism on the back burner, Starman's focus is on themes of life, love, and grieving the loss of a loved one. When an alien spacecraft makes its way to Earth in response to the (real and historic) Voyager 2 probe, it is shot down, with its lone passenger making its way to the home of recently-widowed Jenny Allen. From there, the alien takes the shape of her late husband, and the layers of the story start to peel back one-by-one.
Although we've seen versions of this story a few times in contemporary movies like Guardians of the Galaxy vol. 2 and The Shape of Water, the earnestness of Jeff Bridges and Karen Allen's performances is what really guides the audience through the story and helps us embrace this couple. Bridges does his best to create a unique speech pattern that can read as "Alien in a human suit," but ultimately the choice can be a hit or a miss from scene-to-scene for modern audiences.
The film opened to generally positive critical reception, with Bridges being nominated for an Academy Award that same year for his performance. And although Starman seems to have faded to the background of Carpenter's filmography, it still makes for a great date movie when you're in the mood for a good cry.
8
Elvis (1979)
The King of Rock n' Roll has had many a cinematic retelling of his time in the spotlight, with a variety of actors donning the iconic hips over the last three decades. That said, even as a John Carpenter fan, you may have missed his entry into this series of films. Elvis was Carpenter's first-ever collaboration with Kurt Russel, and coming hot off the heels of Halloween, this made for TV movie came a bit out of left field as a next step in his career.
He revealed, "I wanted to work with actors. I wanted to do a dramatic film. I wanted to do something different. And Elvis was the first thing that came along that I had any feeling for, personally, because I did have a feeling for Elvis, I liked him very much, cared about him. So it seemed like a pretty good package when it arrived." This film seems to share a similar DNA to 2022's Elvis, chronicling the career of the titular musician as he recalls his life before getting on stage.
Carpenter has shared that he was unhappy with the experience of making this film, and despite the authentic acting, and gorgeous cinematography and costuming, it does lack the authentic Carpenter-charm since he could neither sit in on the edit, nor work on the music for the film. Still, this birthed a legendary partnership between Carpenter and Russell, and the rest is history.
Related: Every John Carpenter Movie, Ranked by Rotten Tomatoes Score
7
Assault on Precinct 13 (1976)
Carpenter's sophomore entry into his filmography, and a hard left turn from Dark Star, Assault on Precinct 13 can be considered one of the stepping stones towards his more grounded style of gun-toting action also found in later movies likeThey Live and Big Trouble in Little China.
The story, put simply, is about gang violence in and around a police precinct and the havoc it wreaks not just on the members of the skirmish, but any innocents that fall in the line of fire. Perhaps the most controversial scene of this film is where a young girl is shot in the chest and killed by a gang member — with it playing out in full graphic detail. Although the violence in the scene can be considered somewhat tamer in comparison to today, Carpenter regrets executing the scene so explicitly.
Precinct 13's cultural impact may not have been as large or far-reaching as some of his later work, but Carpenter's prowess as a filmmaker was unmistakable. Placing his lead — a civilian — at the center of this bloodbath, you can already recognize the patterns and themes of some of his later movies: the dread, paranoia, and fear of death at the hands of evil, faceless men; a society with crumbling morals and the effect of violence on the human mind. A remake was made in 2005 with Ethan Hawke and Laurence Fishburne, but received middling reviews.
6
Someone's Watching Me! (1978)
Fledgling horror fans may not recognize this predecessor to Halloween, but Someone's Watching Me! makes for a surprisingly similar experience. A young, independent woman living in a high-rise apartment finds herself at the behest of a stalker who claims to be watching her through her windows from an adjacent building. Taking inspiration from Alfred Hitchcock's Rear Window, Somebody's Watching Me! flips the roles of the "hero" and "villain" to be more representative of the power struggle between men and women at the time.
Leigh, our protagonist, is taunted and haunted by this mysterious man, who calls her at odd hours and leaves eerie and disconcerting notes in her house, with little explanation of how he could have such access to her life. And though she tries time and again to call for help, the men in her life constantly deride her claims, viewing her problems as unserious and "less than."
Considering the changing landscape of American society in the 70s, this movie takes a nuanced look at the ways in which men try to control and belittle the growing independence of the modern woman. The male ego and insecurity at the challenging of conservative societal norms take center stage as the primary demons that haunt Leigh's life, trapping her in a web of claustrophobia where her faceless stalker could be anywhere, all the time, ready to attack.
5
The Fog (1980)
An underrated classic from his more famous movies, Carpenter's The Fog is all mood, playing with the slow unwavering vengeance that is about to engulf the sleepy town of Antonio Bay. This movie has all the staples — an American small town, mysterious and supernatural occurrences, religious symbolism and atonement and the consequences of the past — all wrapped into one ghostly, foggy blanket.
At its core, The Fog reckons with ancestral sins; Antonio Bay is celebrating a historic 100-year anniversary, believing the town was created in good faith by their six founders. But the audience learns the truth, where much like American History, the founders deliberately crashed a Clipper ship and plundered their gold to form this town. Now, on the eve of their centennial, the bill has finally come due, and a ghostly fog rolls in, bringing with it the vengeance of the dead.
The visuals speak for themselves, as is the case with all of his films: an opaque white fog that engulfs the town, shadowy figures with gleaming red eyes haunt the streets and leave cryptic messages for a debt to be paid. The film is overrun by striking imagery from old nautical ghost stories, though the message has always been clear: man's villainy has borne fruit of prosper, but there's no point in living a lie — history always catches up to you.
Per the trend with Carpenter's work, the film released to a mixed reception at the time, with critics focusing on the ghostly elements of the film, falling neither here nor there on delivering intriguing concepts or shriek-worthy scares. Since then, the film has gained a cult following, with Carpenter himself dubbing it "a minor horror classic."
4
Christine (1983)
Have you ever been in love? Would you kill for love if it turned to obsession? Now ask yourself this: would you do it all if the object of your desire was a 1958 Plymouth Fury? Glossy, spunky, and ready to rock with a fresh coat of paint, Christine is a car to die for. Or at least that's what 17-year-old Arnie Cunningham feels in this retelling of the Stephen King horror novel.
Despite a relatively oddball concept — a murderous car and her obsessive human lover — Christinemanages to toe the line between camp, comedy, and horror fairly effortlessly. Carpenter excels at creating a setting with a distinct mood, and it's no different here, with a time capsule evocative of the 50s and 60s high school movies, set in the "modern day" of 1978. The titular Christine is framed like a silent predator, slowly nursed back to health and obsessed with her savior, while Arnie himself, the "good guy," loses himself in the process.
Despite King's unhappiness with the film, there's no denying that Carpenter's style suits the story's bubblegum wrapper, dream-logic energy. Each shot of Christine is purposeful, beautiful, haunting, and strange all at once — whether she is fixing herself up, rolling down the road covered in flames, or just shining her headlights as she drives towards the camera. There's a sense of awe that the car evokes, making you want to see more of her every time.
Related: Best John Carpenter Movies, Ranked
3
Escape from New York (1981)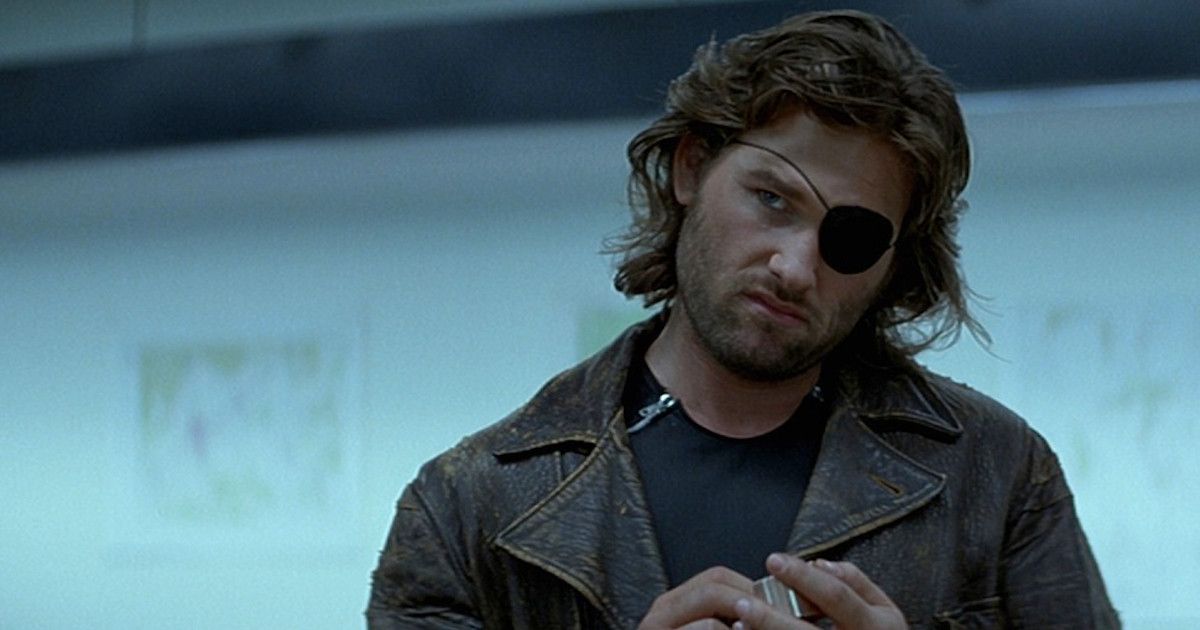 When all of New York becomes a closed-off mega-prison, and the President of the United States is somewhere in there, there's only one man for the job. Another Carpenter and Russel collaboration, Escape from New York gives us the hard-boiled hero we didn't know we wanted with Russel's Snake Plissken. In this grimy world, he is the perfect hero: a man with one chance for freedom, and a gray (but not that gray) moral code where he'll do what needs to be done, no matter the cost.
With Escape from New York, Carpenter's satirical eye doesn't stray far from the anti-Presidential sentiment that had been growing in American culture on account of the Nixon administration. Envisioning a grotesque 1988, the film puts the audience in the concrete jungle as its protagonist has to bob and weave his way through colorful characters to help save the American nation, a lone ranger.
In many ways, Escape from New York helped define the cyberpunk genre in more ways than one. The iconic imagery, the fear of a dystopian communist world, bovernments going to any length to secure peace for power. William Gibson cites the opening scene as an inspiration for his sci-fi classic Neuromancer, which in turn went on to influence the Cyberpunk tabletop games and the Cyberpunk 2077 video game. Hideo Kojima's Metal Gear Solid protagonist Solid Snake, is also said to have been inspired by Russell's character.
2
Halloween (1978)
What's left to be said about Halloween that hasn't already been said time and time again — it's the film that spawned a generation of homages and copycats. The story that shook the world and made everyone feel a little less safe with their doors unlocked. Halloween may not have invented the slasher genre, but it reinvigorated the image the on-screen serial killer and breathed a new life into grounded horror stories.
Carpenter started shooting Halloween only two weeks after completing Someone's Watching Me! and the carry over of his learnings shines through evidently. What had been attempts at techniques in the previous film had now been perfected and executed with confidence for the production of this film. Even with its dark subject, Carpenter finds ways to give the audience an exciting cinematic experience, marrying camp and horror in a blend that could only exist at this time.
There is so much to love in this horror classic: Jaime Lee Curtis shines as Laurie Strode, braving the monster despite her age; Nick Castle's physicality as Michael Myers chilling audiences to the bone (not to mention the invention of the "killer's animalistic head turn" trope); and who can forget the iconic score that — despite its retro style — remains relevant even to this day.
1
The Thing (1982)
Every horror fan knows the most significant background detail about 1982's The Thing: upon release, it was critically maligned and considered a failure. But now, 40 years on, its legacy and cultural impact speaks for itself. The Thing is genre-defining, a film before its time with a story that constantly asks us to question what really makes a man. Carpenter's titular alien draws inspiration from horrors beyond the mind of H.P. Lovecraft, and delivers a parable of the indomitable and cruel human spirit.
But even with its bleakness, Carpenter never sacrifices on the visual impact, with practical effects quite literally oozing with pulpy style. Much like the monster, when audiences first came upon this film, they were unsure how to react to something so bleak and so foreign as far as aliens and monsters go. From its slow-paced start to the colorful and bloody practical effects, the film pushes you to reckon with forces beyond your control. And though Carpenter had dealt with supernatural and astronomical entities in the past, there was nothing quite like this that people had seen before.