John Lennon said he and Bob Dylan were "tense" around each other
John Lennon and Bob Dylan were among the biggest names in music in the 1960s, so it's not surprising that their paths crossed. They became friends, with each expressing admiration for the other's work. Lennon was particularly fond of Dylan, but he admitted they both seemed uptight when they were together. Still, he said they engaged in it to spend time together.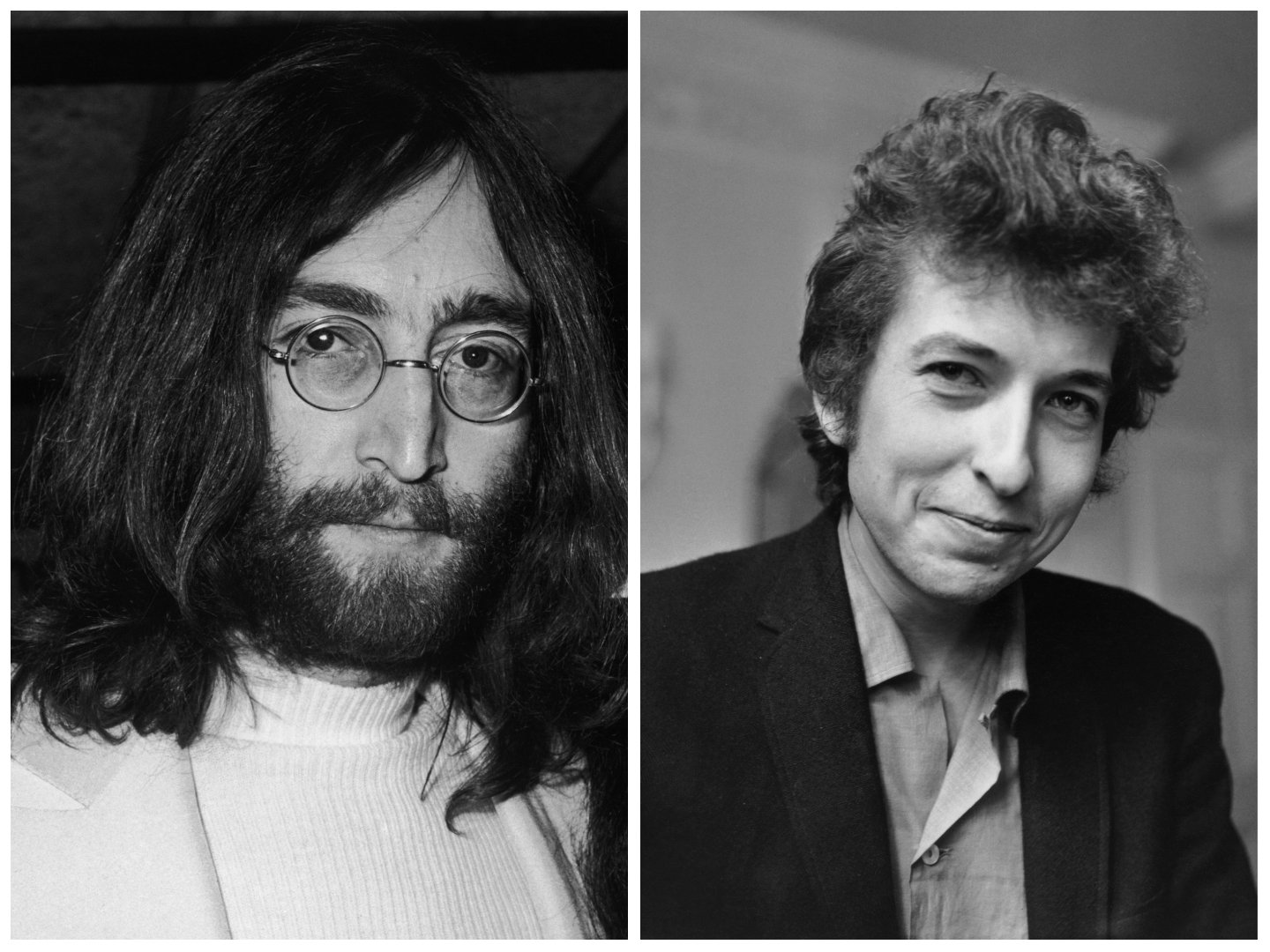 As a musician, John Lennon was a fan of Bob Dylan
When Dylan traveled to England in 1965, the Beatles took notice. Lennon predicted the American artist would do well in the country, although perhaps not as well as the Beatles.
"When you first hear Dylan, you think you're the first to spot him," Lennon said, according to the book No Direction Home: The Life and Music of Bob Dylan by Robert Shelton. "But quite a lot of people discovered him before us… I think Bob Dylan's music is going to grow steadily in this country, but I don't see him becoming the new craze."
Lennon joked that his band is eternally grateful to Dylan.
"I used to see him whenever he was in London," he told Rolling Stone in 1968. "He first hit on us in New York. He thought "I Want To Hold Your Hand" – when it said "I can't hide" – he thought we were going to sing "I get high" – so he showed up with Al Aronowitz and hit on us and we had them Biggest laugh all night – forever. Fantastic. We owe him a lot."
The two men became friends, but they were stuck on each other
Dylan visited Lennon's house while he was in England and the two began spending more time together. By 1968, however, Lennon said he rarely saw the American musician. He had retired from public life after a motorcycle accident and was living quietly in Woodstock, New York.
"No, because he's living his cozy little life and doing that part," Lennon said. "If I were in New York, he would be the person I would most like to see."
Lennon explained that early meetings between the two weren't always comfortable, but he felt he'd grown enough to have better conversations with Dylan.
"I'm mature enough to communicate with him," he said. "Both of us were always tense, you know, and of course I didn't know if he was tense because I was so tense, and then if he wasn't tense, I was — all of that. But we just stuck it out because we just loved being together."
John Lennon said he and Bob Dylan were also disorganized
Lennon believed that he and Dylan also shared disorganization. He explained that they tried to record music together but didn't make it.
"We played a few records and talked," Lennon said. "He's an interesting guy with some good ideas. We exchanged addresses and said we would exchange ideas for songs, but it never happened. He said he sent me stuff but he got the address wrong and it never arrived. Maybe that's why we get along so well – we're both pretty disorganized guys."
TIED TOGETHER: Bob Dylan says his attempt to outdo John Lennon turned into a 'nightmare'
https://www.cheatsheet.com/entertainment/john-lennon-said-bob-dylan-uptight-around.html/ John Lennon said he and Bob Dylan were "tense" around each other