Johnny Depp, Amber Heard fans clash outside courtroom
Supporters of Johnny Depp and Amber Heard clashed outside the courthouse on Friday as closing arguments began.
The $50 million defamation lawsuit between Depp and Heard has polarized fans and pitted some against each other. Depp and Heard fans have been camping outside the courthouse in Fairfax, Virginia for several weeks.
Videos shared by Instagram user @houseinhibited, aka Jessica Reed Kraus, in their Stories showed a crowd of fans surrounded by law enforcement.
The actors' arrival in the courtroom has become a daily spectacle as fans line the street awaiting the arrival of Depp and Heard. Videos shared by Victoria Bekiempis on Twitter Show fans cheer for Depp and boo for Heard.
Reuters editor Corinne Perkins tweeted a photo of 26-year-old Dan Kim holding a sign that reads "I stand by Amber" outside the courthouse. In the photo, an unidentified person makes an obscene gesture at the sign.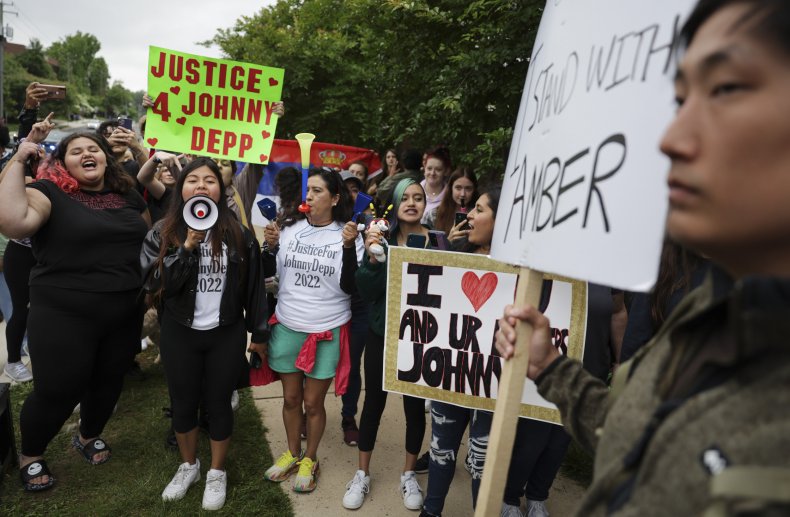 This is breaking news and will be updated with more information as it becomes available.
https://www.newsweek.com/johnny-depp-amber-heard-fans-clash-outside-courtroom-1710987 Johnny Depp, Amber Heard fans clash outside courtroom