Johnny Depp joked about putting Amber Heard's dog in the microwave, sister says
Amber Heard's sister, Whitney Henriquez, testified Wednesday that Johnny Depp made a joke about putting his ex-wife's dog in the microwave during their relationship.
As a witness, Henriquez described an incident in which Depp held one of Heard's dogs out of a car window and later joked about putting the dog in a microwave.
"At one point, I heard the back window open and Johnny holding our dog out the window," Henriquez said. "He put the dog back in the car and he just laughed so loud, scary … Then he made a joke about putting them in the microwave."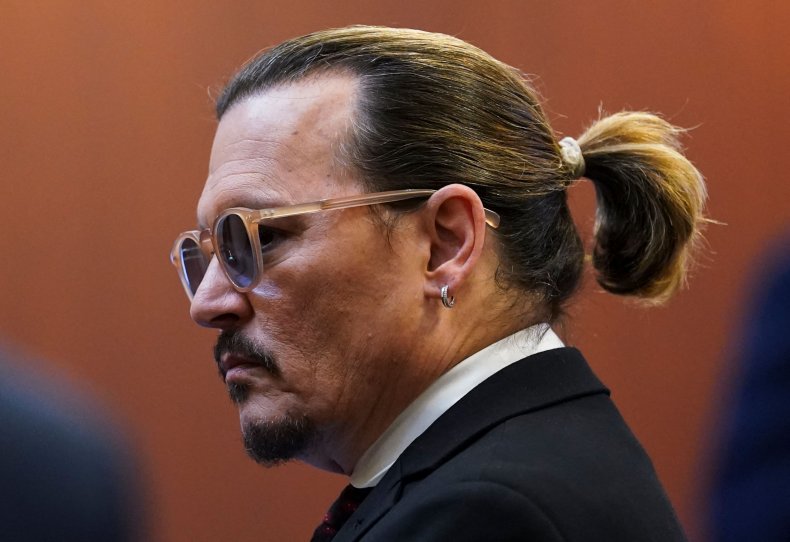 Henriquez continued, "That was the joke after putting the dog in the microwave."
Henriquez' testimony on Wednesday comes on day 18 of the trial between Depp and Heard, whose marriage lasted from 2015 to 2017.
Depp has filed a lawsuit against his ex-wife over a 2018 comment she wrote in That Washington Post in which she wrote about experiences with domestic violence. Heard never explicitly named her ex-husband in the comment, but Depp, the star of the Pirates of the Caribbean film series, claimed that it hurt his acting career.
In response to Depp's lawsuit, Heard has filed her own $100 million counterclaim against Depp.
During her testimony on Wednesday, Henriquez also opened up about her initial thoughts after seeing Depp hold Heard's dog out of the car window and saying, "I'm frozen."
"I was scared … I knew how drunk he was and the dog was very small … I figured if she twitched or he somehow lost her, she would just go out the window," Henriquez said.
This is breaking news and will be updated as more information becomes available.
https://www.newsweek.com/johnny-depp-joked-about-microwaving-amber-heards-dog-sister-says-1707923 Johnny Depp joked about putting Amber Heard's dog in the microwave, sister says