K-12 Schools Disinformation Industrial Complex Coming?
America's ruling class has fomented a moral panic over misinformation (collectively, "MDM"), claiming that consumption of such content fuels threats to public health and safety among its political opponents, and capitalizing on fear of such Threats justify a whole of society War on wrong thinking target these enemies.
A key component of the ruling class's war on wrong thinking is the mass public-private censorship regime that Americans have imposed on us largely through a disinformation industrial complex ranging from the deep state to big tech to often government-linked MDM monitors .
Now it appears that the already sprawling disinformation industrial complex is creeping into and encompassing your local elementary school – and targeting your children.
I'll report there RealClearInvestigations, States Red and Blue are considering and passing legislation to include so-called "media literacy education" in their classrooms. About 13 states have passed media literacy laws since 2016, and such bills are currently pending in seven states in this legislature.
Proponents of media literacy education present the discipline in non-political and neutral terms – despite the fact that it was borne by and treated in response to a clearly political MDM panic, fueled by claims of a collusion between Trump and Russia that turned out to be false. as well as fueled by countless Chinese coronavirus claims that were deemed false and ultimately proved true. Such proponents claim that pedagogy aims to inculcate in students the ability to determine the accuracy of news and information and the credibility of sources.
Yet the rhetoric and associated political leanings of its promoters, as well as the activities and materials touted by the groups behind media literacy promotion, suggest that not only is the discipline ripe for left-wing politicization, but that the entire edifice of " Media Competence Education" itself is a not-so-disguised left-wing project.
New Jersey's media literacy law, passed earlier this year, is archetypal.
The Garden State law, arguably the most comprehensive in the country, mandates instruction in media literacy from kindergarten through 12th grade.
The law mandates the state Department of Education to develop relevant standards that, on the surface, appear harmless and impartial, aiming to: ensure that students develop 'critical thinking' skills; distinguish "between facts, standpoints and opinions"; and, a little less benignly, understand "the economic, legal, and social problems associated with the use of information."
Despite overwhelming support in the state Legislature, based in part on a Republican sponsor's account that the law aims to mold students into "skeptical, questioning, independent thinkers" rather than promoting a particular worldview, Democratic Gov. Phil Murphy — to which the Garden State's education department ultimately responds — formulated the bill in overtly political terms.
In a statement dated Jan. 6, 2023, Murphy said called that in response to the "violent uprising in the US Capitol" two years earlier, New Jersey "took decisive legislative action to strengthen our democracy," including becoming "the first state to ensure our children… have the skills to distinguish fact from fiction and reject disinformation" – a nod to the bill.
Murphy's Democrats of New Jersey, as well as the chairman of the state's powerful progressive teachers' union, the New Jersey Education Association — a key supporter of the bill along with the state's left-leaning librarians' associations — echoed this rhetoric in their own praising the governor's signing of the bill.
Another key advocate known for playing an "instrumental" role in getting the bill passed was Olga Polites, a Rowan University professor who heads the state chapter of Media Literacy Now — the preeminent group that drafts such laws advances at national level.
Polites wrote an op-ed in February 2021 that directly linked a lack of media literacy to the Jan. 6 riots and called for mandatory media literacy as an antidote.
In the piece, Polites chastised "bad actors in the conservative media" for promoting a "disinformation campaign about the legitimacy of the 2020 presidential election," notably naming Tucker Carlson, Sean Hannity, Rush Limbaugh and Mark Levin. In contrast, she praised people like The Washington Postan important supplier next to it The New York Times labeled "trustworthy" of the damaging disinformation operation between Trump and Russia. Curious that.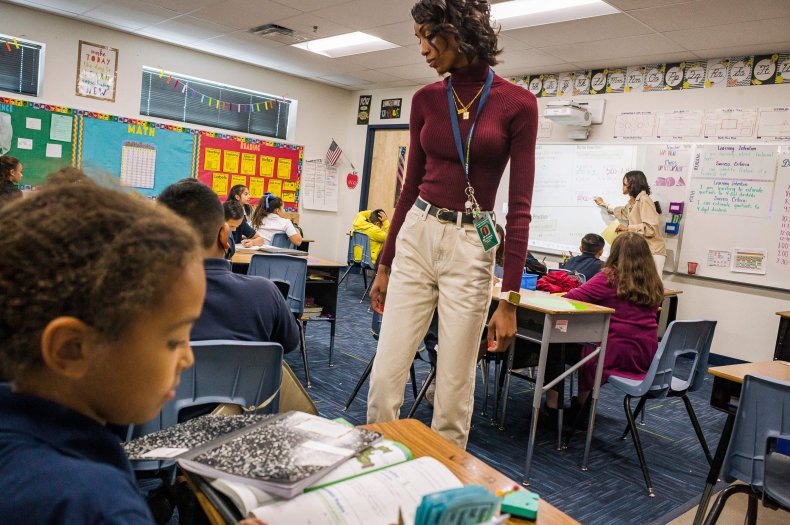 When asked why New Jerseyers — and presumably citizens of other states that pass such legislation — should be confident that progressive policies will not permeate media literacy education, Polites said, "The standards are developed by the state board of education as part of the normal process for develop standards."
Other proponents of media literacy education I've interviewed have generally conveyed that we should just trust educators to check their bias at the door.
But even if one trusted and didn't verify, bias could be burned into media literacy education itself, as I discovered by looking at the leading organizations behind it, including the National Association for Media Literacy Education (NAMLE) and Polites Now's own media literacy.
NAMLE, an umbrella organization with 6,500 members and 82 organizing partners backed by censorship big tech and progressive groups like the Tides Foundation, defines media literacy in the same painful terms as New Jersey. It suggests that teaching media literacy forces students to ask fundamental questions about the nature and intent of the content they encounter and the motives of its producers.
But the events it convenes each year have a distinctly progressive edge. NAMLE dedicated its 2021 annual conference to media literacy and social justice. Critical Media Literacy, a pedagogy with Marxist roots similar to critical race theory, was part of 17 presentations during the conference, and NAMLE counts among its partners the leading institutional proponent of such pedagogy, the Critical Media Project.
Other conferences have similarly promoted critical media literacy, linked media literacy to diversity, equity and inclusion, and suggested that media literacy should inspire progressive activism.
A selection of NAMLE's suggested references on "Race, Justice and Social Justice" are: Education Weeks "Teaching Math Through a Social Justice Lens"; "Teach the History of Policing," a resource from the Howard Zinn-affiliated Zinn Education Project; and PBS's "Three Ways to Teach the Insurrection at the US Capitol."
NAMLE's partner, Media Literacy Now, has helped pass 20 media literacy bills in 10 states. Like NAMLE, it recommends resources on Race & Social Justice – including the Critical Media Project – as well as on Gender.
One of his contributors, whose resources he recommends, provides an "Interactive Media Bias Chart" that suggests this The New York Times, PoliticallyAnd Washington Post are among the most reliable of the 30,000 sources it covers and have a "moderate or balanced bias". The most reliable source for her ratings is NBC News, which absurdly positions her as slightly "right-wing."
A cursory review of media literacy materials sponsored by states that have instituted such training reveals work by the Critical Media Project and literature that suggests that students should criticize media through a distinctly left-wing prism.
While there are many references throughout the canon of media literacy that point students to leftist sources and exhortations to filter information with a leftist lens, it is difficult to find material that points in the opposite direction.
That the Deep State has embedded media literacy in national security policies and made combating wrongthink an imperative on the view that disinformation threatens the homeland should only draw further scrutiny of its incorporation into our nation's schools.
Children should have a healthy skepticism about the content they consume.
But it seems that instantiation in media literacy turns out to be much more a recipe for indoctrination than a tool for such education.
Ben Weingarten is an editor at RealClearInvestigations. He also contributes The FederalistThe New York Post, The Epoch Times, and other publications. Subscribe to his newsletter at weingarten.substack.com and follow him on Twitter: @bhweingarten.
The views expressed in this article are the author's own.
https://www.newsweek.com/disinformation-industrial-complex-coming-k-12-schools-opinion-1790694 K-12 Schools Disinformation Industrial Complex Coming?