Kamal Harris tweets lies about the economy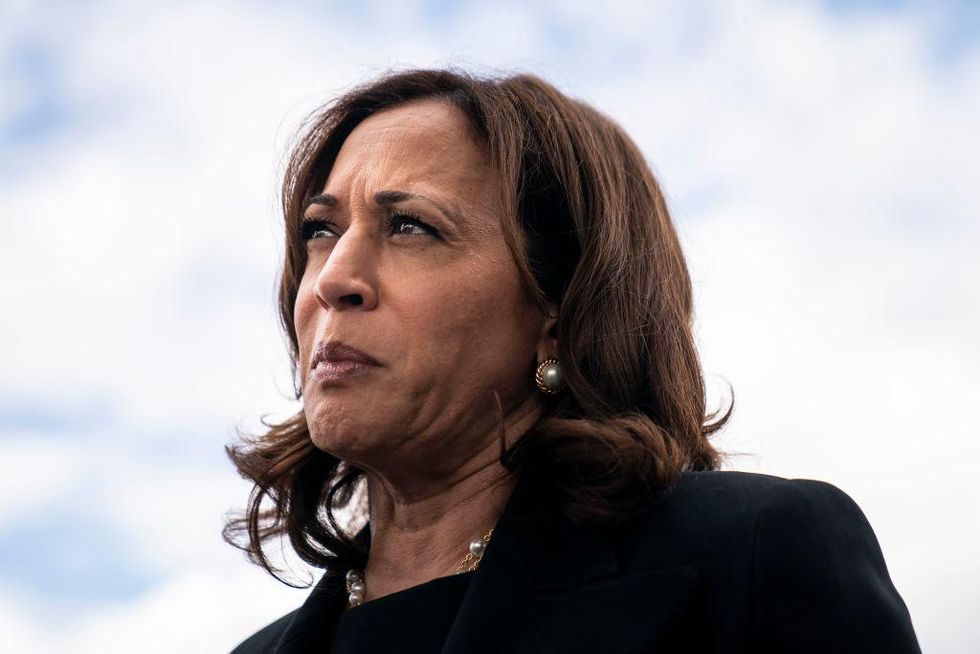 Soaring gas prices, rising food prices, labor and housing shortages, runaway inflation, and panicked parents unable to find baby formula — but Vice President Kamala Harris thinks she can convince Americans with a single tweet that it's all is just great .
Harris actually had the gall to boast about the outstanding job creation that has taken place under the Biden administration.
"Since January last year, the economy has created more than 8 million jobs. Businesses have reopened their doors. Schools are back in person. And while there is still more work to be done, we have made real progress in getting our economy back on track," she tweeted.
Apparently the Veep thinks we're all too dumb to figure out that these are just the jobs lost during the pandemic that are returning as businesses and schools reopen.

Even CNBC called BS about the Biden administration's shameless business fools.
"The economy – and this is an important point – has not created a single job since the 2019 peak. Not one. All the jobs we've seen are jobs regained that have been lost. We are not creating any new jobs yet. In fact, we're still missing around four million jobs," ADP chief economist Nela Richardson said on Squawk Box.
On "The Rubin Report," BlazeTV host Dave Rubin discussed Harris' clueless comments about the excellent job creation that has taken place under the Biden administration. Watch the video clip below or find full episodes of The Rubin Report here.
Want more from Dave Rubin?
To enjoy more honest conversations, free speech, and big ideas with Dave Rubin, Subscribe to BlazeTV – the largest cross-platform network of voices who love America, defend the Constitution and live the American dream.
https://www.theblaze.com/shows/the-rubin-report/kamala-harris-economy-tweet Kamal Harris tweets lies about the economy