Kansas cop accused of being serial sex offenders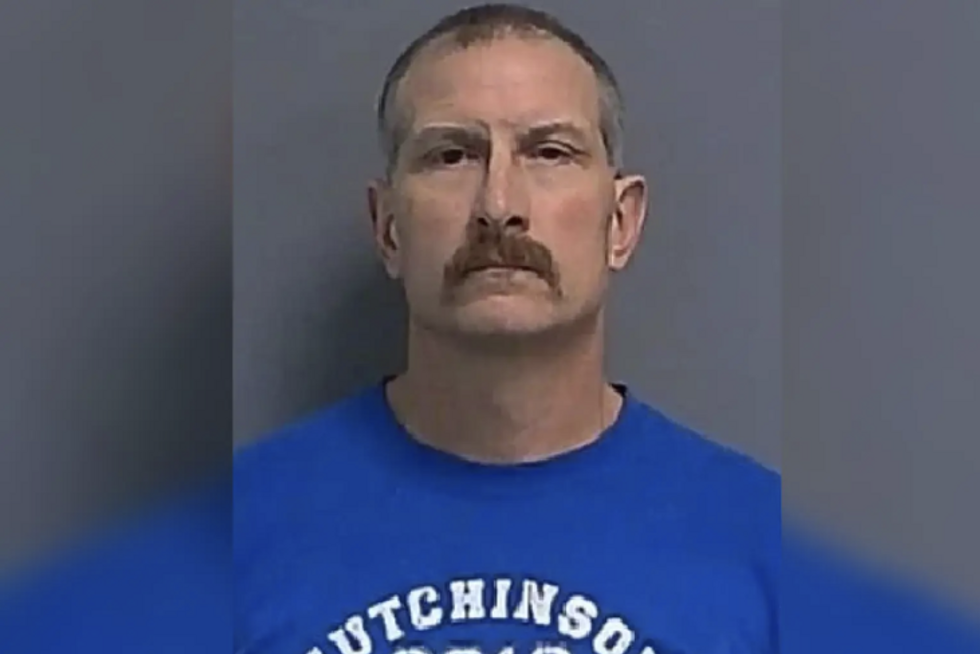 A former Kansas police officer was arrested Wednesday after being charged with 24 felonies – including kidnapping, sexual abuse and rape.
Officers from the Hutchinson Police Department arrested Todd Allen, a former member of their police department for 24 years.
Allen faces a total of 24 charges, including 17 felonies. Allen is charged with two counts of rape, three counts of attempted rape, aggravated sexual assault in one count involving a child, kidnapping in two counts, seven counts of aggravated sexual assault, two counts of sexual assault, two counts of attempted sexual assault and five counts of privacy invasion and wiretapping, pursuant to NBC News.
Law enforcement believes Allen committed a series of sexual assaults in Hutchinson city parks from October 2012 to November 2018. Authorities also suspect Allen in numerous reports of sneaking around or "window peeking" between May 2019 and June 2022.
WHEC TV reported: "The criminal complaint listed 10 victims of sexual assault and five others who alleged invasion of privacy."
Allen resigned from the Hutchinson Police Department in October 2018.
At a press conference On Wednesday, Police Chief Jeff Hooper called Allen a "predator."
"I am appalled and disgusted that anyone suspected of this type of crime and this type of behavior has ever worn the uniform and this badge that I pin on with honor every day," Hooper said. "But I am very proud of this administration and all the men and women who have worked diligently on these cases over the last ten years and who brought Mr. Allen to justice today."
Hooper did not specify whether Allen was in uniform at the time of the alleged sexual assaults.
"Other details about his ministry were not immediately available, but a search of The News articles revealed that Allen was a DARE officer in the local public schools from at least 1996 until mid-2001, and then became a school resource officer, serving in 11 schools until the DARE program ended in July 2001", according to the Hutchinson News.
Hooper said he assumed command of the Hutchinson Police Department in late 2018. In November 2018, Allen reportedly left the force shortly after Hooper held a press conference about a series of sexual assaults. The sexual assaults stopped after the press conference.
"In 2018, Hooper said all of the victims were women between the ages of 15 and 28 and all of the attacks occurred between 9:30 p.m. and early morning," WHEC-TV reported. "He said the attacker would approach women who were in a vehicle, shine a bright light in their face and identify themselves as a police officer or parking lot attendant."
Police believe there could be more victims.
Allen, 51, is currently being held at the Reno County Correctional Facility with his bail set at $250,000.
Anyone with information regarding Allen and his alleged crimes is urged to call Crime Stoppers of Reno County at 1-800-222-TIPS or Sergeant Jones of the Hutchinson Police Department at 620-694-2822.

Former Kansas police officer charged with 24 sex crimes

www.youtube.com

https://www.theblaze.com/news/kansas-police-officer-sexual-assault Kansas cop accused of being serial sex offenders