Kate Moss' testimony at Amber Heard's trial takes less than 4 minutes
The much-anticipated testimony from supermodel Kate Moss as a rebuttal witness in Amber Heard's defamation trial against Johnny Depp lasted less than four minutes on Wednesday.
In Fairfax, Va., where the ongoing trial between Depp and his ex-wife Heard has been taking place for the past six weeks, Moss testified on behalf of Depp's legal team to quash rumors that Depp pushed her down a flight of stairs during their trial Relationship from 1994 to 1997.
Depp is suing Heard for $50 million for defamation Aquaman Actress co-wrote a comment The Washington Post claims she was a victim of domestic violence. In Heard's defense statement, she mentioned Moss when she recalled an argument she had with Depp.
In an argument in which Depp allegedly tried to hit Heard's sister, Heard testified, "I immediately think of Kate Moss and the stairs, and I attacked him. I haven't had that in any of my previous relationships [delivered] a hit. For the first time, I punched him squarely in the face."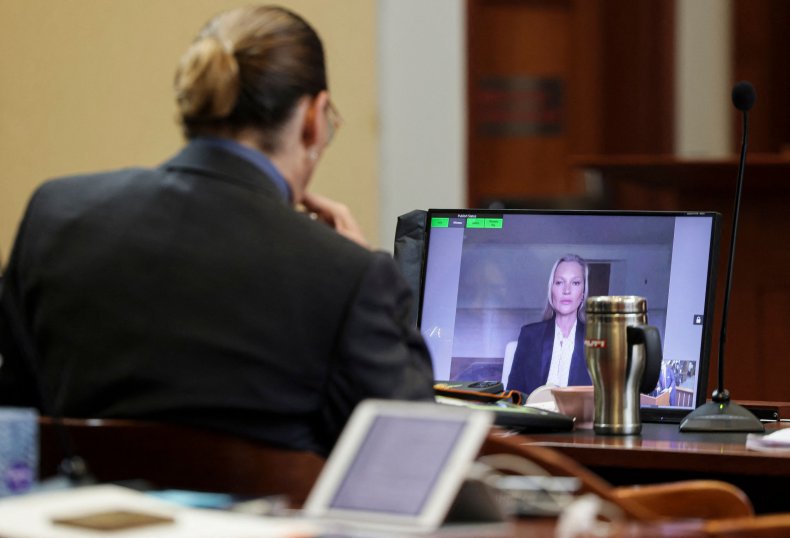 Moss debunked the rumor on Wednesday after being asked to testify by Depp's legal team. Your statement lasted a maximum of 3 1/2 minutes.
Moss testified that she and Depp vacationed in Jamaica in the '90s and said that when Moss left her hotel room, she slipped down a flight of stairs that was wet after rain.
"I was screaming because I didn't know what was happening to me and I was in pain and he ran back to help me and carried me to my room and got me medical attention," Moss testified.
When Moss was asked if Depp had ever pushed her down a flight of stairs, the supermodel said, "No, he never pushed me, kicked me, or threw me down a flight of stairs."
This is breaking news and will be updated as more information becomes available.
https://www.newsweek.com/kate-moss-testimony-amber-heard-trial-lasts-less-4-minutes-1710051 Kate Moss' testimony at Amber Heard's trial takes less than 4 minutes