Kelly Clarkson responds to allegations of being toxic in the workplace on her talk show
Kelly Clarkson has vowed on her NBC talk show to improve working conditions after a Rolling Stone report claimed a toxic production environment for employees.
Eleven current and former employees spoke to the point of sale for the item, which was released on Friday. The sources stressed that they had no grievances against Clarkson herself and believed she was unaware of the issues faced by the staff.
Early Saturday, the singer released a statement on Instagram promising to take action.
"I love my team on The Kelly Clarkson Show," she wrote. "And to find out that anyone on this show feels unheard or disrespected is unacceptable."
Referring to the planned move of production to New York, Clarkson said she is "more focused than ever on ensuring that not only our team that's moving, but also our new NY team is made up of the best and friendliest in the business. " ."
She added that the effort would include "leadership training for all senior staff," including her.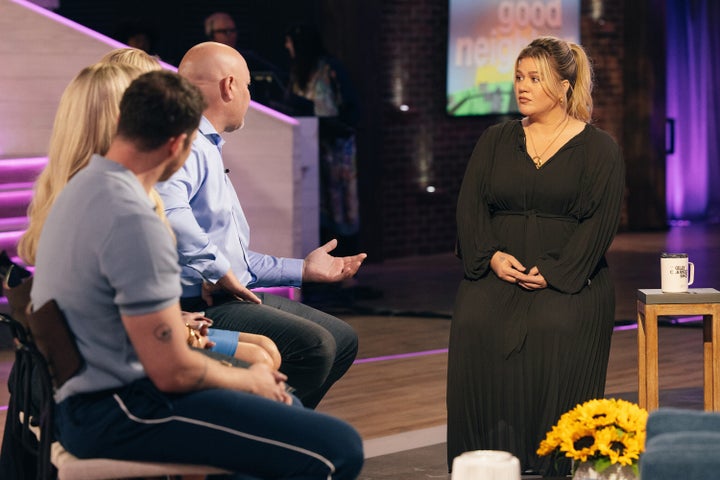 "There's always room to grow and to make sure we're all the best version of ourselves… to make sure any notion of toxicity is eradicated," she wrote.
NBCUniversal, which produces The Kelly Clarkson Show, issued his own opinion to the media on Friday.
"We are committed to a safe and respectful work environment and take workplace grievances very seriously. To imply otherwise is wrong," the statement said.
"When issues are reported, they are promptly reviewed, investigated and acted upon as appropriate. The Kelly Clarkson Show strives to create a safe, respectful and equal workplace that fosters a culture of inclusivity and creativity."
The group of current and former employees told Rolling Stone that the overwhelming workload combined with the low pay led some to take on side jobs like babysitting and food deliveries. A former employee said they were terrified of the alleged verbal abuse at a producer.