Ken Block fans react to rally driver's final post hours before his death
Fans of rally driver and YouTube star Ken Block have responded to his last post on Twitter before he died in a snowmobile accident near his Utah ranch on Monday.
The 55-year-old motorsport legend, who also co-founded DC Shoes, had shared videos on TikTok and other social media channels of himself clearing snow from his ranch using a series of specially designed vehicles.
He had teased a new video of his 16-year-old daughter Lia, who is under contract with his motorsport team Hoonigan Racing, on YouTube. Block promoted Lia, who put a vintage Audi Quattro through its paces, with the promise of thrills and spills at high speeds.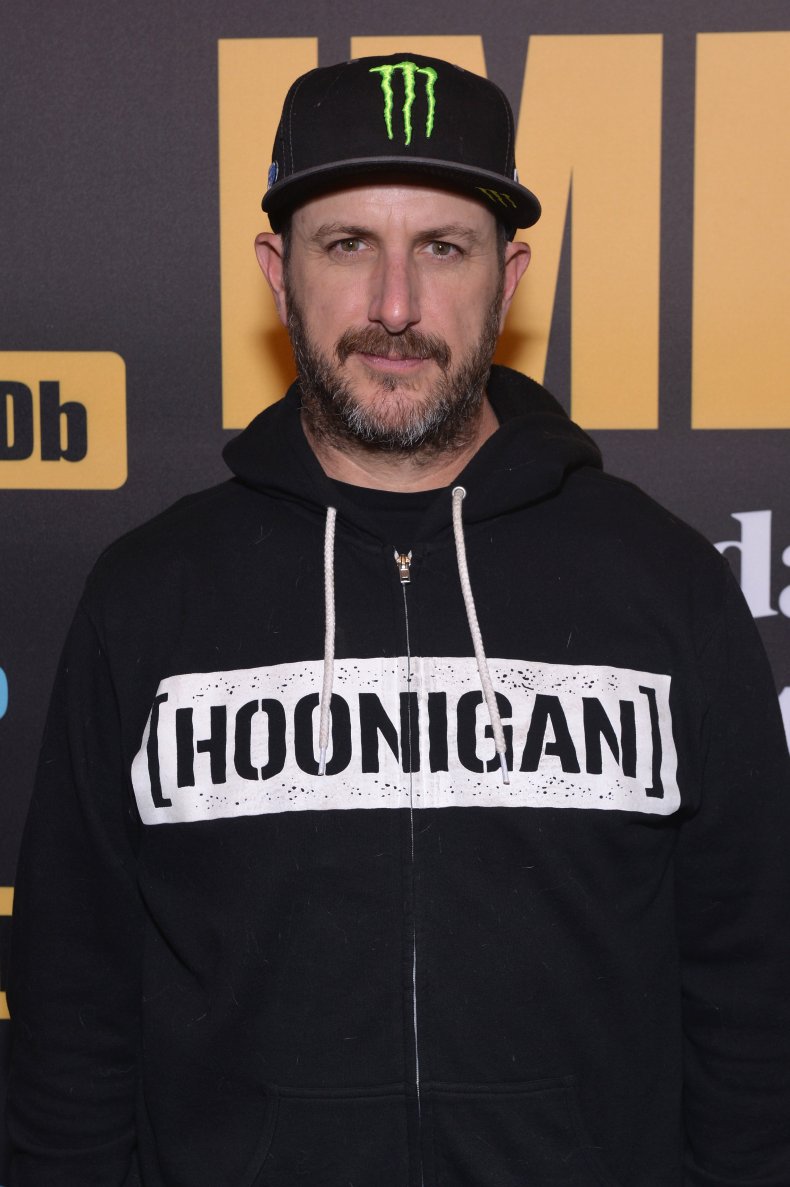 Posting a few photos of his daughter with the cars she would be driving, Block captioned the post: "The fourth and final episode of my 16 year old daughter Lia buying her '85 Audi Ur, tearing it down, remodeling it and now driving Quattro will be tomorrow." will be live on my YouTube channel at 8am PST. Will their Audi finally make a donut? Or will it break trying? Tune in to find out!"
In a tragic turn of events, Block's fans were shocked to learn the news of his death. The local sheriff's office said in a statement that the racer was driving a snowmobile up a steep slope in Wasatch County when the vehicle overturned and landed on him. He was pronounced dead at the scene.
The sheriff's office added that Block had been riding with a group shortly before his death, but was alone at the time of the crash.
The tweet about his daughter's YouTube video became a place for fans of Block to pay tribute to the acclaimed rally driver.
Andrew Huberman, who hosted a podcast with Block, shared a black and white portrait of the racer and wrote in the comments: "Such a great loss. Ken had a fire inside, a huge heart and left behind a beautiful family and so many unique exploits. His photo was already on the HLP wall thanks to Mike Blabac (our and Ken's photographer). Prayers to his family, friends in rallies, skateboarding and in life."
One fan wrote: "Another legend taken too soon. He went gutted, my thoughts go out to the whole Block family. RIP Ken."
While another paid tribute, writing, "Thank you Ken for sharing your stunning talent with us – he was definitely one of a kind."
A third added: "RIP Ken. Thank you for so many great memories."
Another fan wrote: "Thoughts to all the family, Ken was the GOAT and always happy to meet fans."
While another summed up what most were thinking: "Can't believe you're gone. In a moment. A legend, a father and husband. I will miss you so much @kblock43."
Block's death was also confirmed by executives at his clothing label Hoonigan Industries in an Instagram post Monday.
The statement on social media read: "It is with our deepest regret that we can confirm that Ken Block died in a snowmobile accident today. Ken was a visionary, a pioneer and an icon. And above all a father and husband. He will be missed beyond belief."
Do you have a suggestion for a sports story for Newsweek to cover? Do you have a question about motorsport? Let us know at entertainment@newsweek.com.
https://www.newsweek.com/ken-block-fans-react-rally-driver-last-post-before-death-1771139 Ken Block fans react to rally driver's final post hours before his death