Kennedy urges cop haters to 'call a crackhead'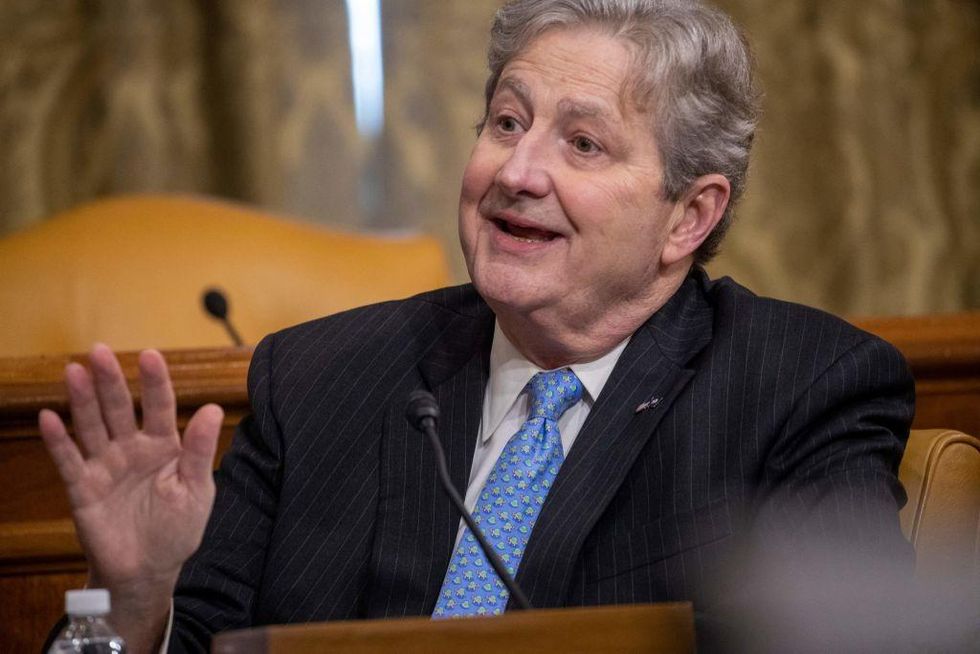 In a campaign ad, Republican Senator John Neely Kennedy of Louisiana, a lawmaker known for his good words, urged people who hate the police to "call a crackhead" when they get into trouble.
"Violent crime is on the rise in Louisiana. Awakened leaders blame the police. I blame the criminals," Kennedy said in the Video. "Look, if you hate cops just because they're cops, next time you get in trouble, call a crackhead."
Kennedy, the entered office 2017, is currently standing for re-election.
Gary Chambers, a Democrat running for the US Senate in Louisiana, said in a video that Kennedy's comments were "racist as hell." tweeted that the senator is "a walking dog whistle".
Chambers was featured smoking marijuana in one of his own campaign ads.
kennedy explained in another ad that "Arlington National Cemetery has 400,000 reasons why you should get your butt off for the national anthem."
"For all those Washington insider elite bedwetters whose feelings I've hurt, here's free advice: buy an emotional support pony because I won't shut up. And one more thing, always be yourself unless you suck," Kennedy said in another campaign ad.
In August, the Biden administration announced a plan to forgive massive amounts of federal student loan debt — last month, Kennedy said during an appearance on Fox News Channel's "Hannity" that "we already had a plan to pay off student debt on the job." And it worked fine. The senator also said that "President Biden is inflation's best friend" and that "inflation loves President Biden as the devil loves sin".
"Your aunt's Facebook page has more credibility with the American people than President Biden when it comes to the economy," Kennedy said during the media appearance, adding that he believes "voters will become medieval about him."
https://www.theblaze.com/news/john-kennedy-call-a-crackhead Kennedy urges cop haters to 'call a crackhead'