Kenneth Chesebro, a co-defendant in former President Donald Trump's election interference case in Georgia, is entering into a plea deal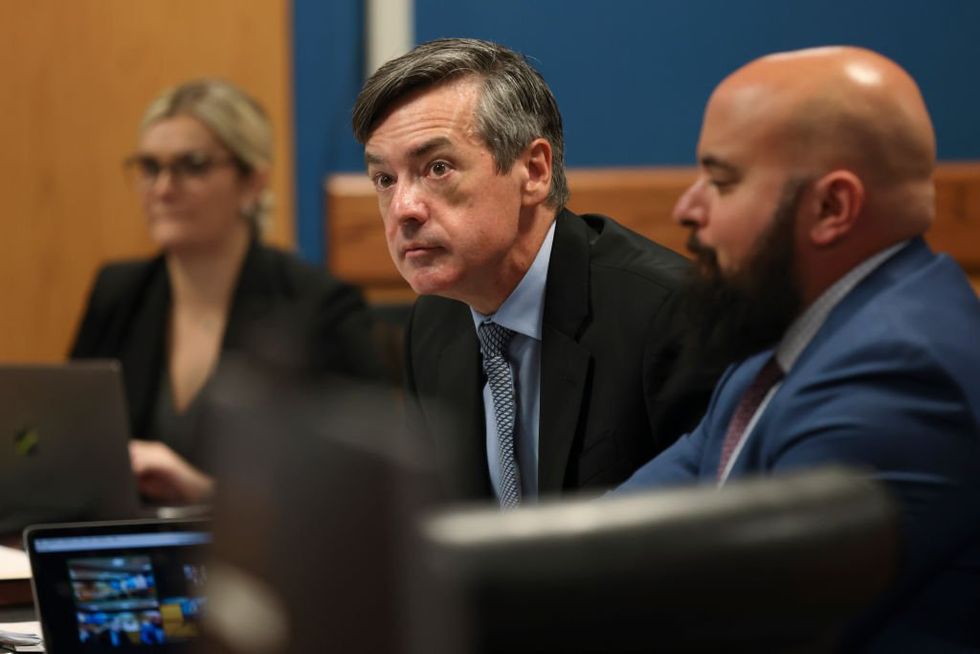 Attorney Kenneth Chesebro — a key co-defendant in former President Donald Trump's election interference case in Georgia — reached a last-minute plea deal.
The Trump campaign's former legal adviser has reached a deal with Georgia prosecutors in the 2020 election interference case. Chesebro will plead guilty to a single felony count of conspiracy to file false documents and in exchange, Chesebro will testify truthfully and produce documents and evidence. Chesebro originally pleaded not guilty.
The Associated Press reported: "Under the negotiated terms, Chesebro will receive five years of probation, pay $5,000 in restitution, perform 100 hours of community service, write a letter of apology and testify as necessary against former President Trump and the remaining defendants."
Accordingly NBC News"Chesebro told the court that he had already written a letter of apology, another clause of the agreement. The deal was offered pursuant to Georgia's First Offender Act and roughly followed the contours of the plea offer that Chesebro rejected in late September."
Chesebro's lawyers previously argued: "Nothing about Mr. Chesebro's conduct is outside the bounds of what lawyers do every day: they research the law to find solutions that address their clients' unique needs."
Before the plea deal, Chesebro faced seven original charges against him related to the reported scheme to produce a list of fake Georgia voters.
The judge said if Chesebro successfully complies with the sentence, the case will be officially sealed and he will no longer have a criminal record.
Chesebro, 62, is one of 19 defendants in Georgia's election interference case against Trump and his allies.
The plea comes a day after former Trump campaign lawyer Sidney Powell reached a plea deal. Powell narrowly avoided trial, pleading guilty to six misdemeanors and only receiving probation in exchange for her testimony in the case.
Last month, bail bondsman Scott Hall agreed with prosecutors to plead guilty to tampering with voting machine equipment. He received probation in exchange for agreeing to testify in the trial against the other co-defendants.
Powell, Chesebro, Trump and 16 others pleaded not guilty in August to all charges related to alleged attempts to overturn the 2020 election results in Georgia.
All defendants are accused of violating Georgia's Racketeer Influenced and Corrupt Organizations Act, known as RICO, by participating in an attempt to recruit fake voters to undermine the 2020 election, which Trump lost.
Politically noted: "Prosecutors say the effort was part of a 'multistate conspiracy' to undermine the 2020 election by violating federal election laws and improperly questioning Joe Biden's victory."
Do you like Blaze News? Bypass the censorship, sign up for our newsletter and get stories like this delivered straight to your inbox. Login here!