Kevin McCarthy stuns the press with his reaction to his fall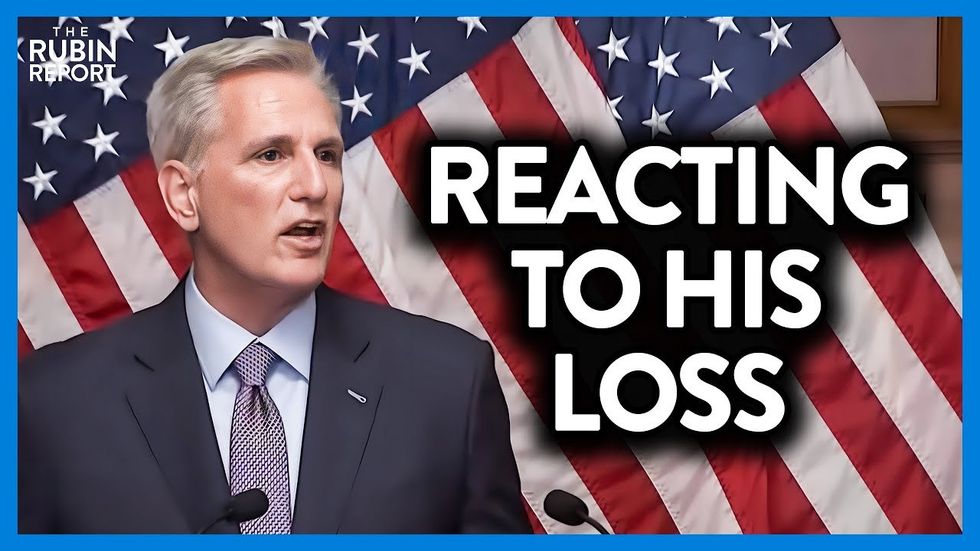 House Speaker Kevin McCarthy did what he thought was best to prevent a widely feared government shutdown.
He pushed forward a bill that Democrats would support — and his Republican colleagues weren't happy. So unfortunate that McCarthy is now the first speaker in history to be voted out of office.
Eight Republicans joined with Democrats to oust him.
Dave Rubin believes he's "doing it like a champ."
In his first press conference since the fall, McCarthy told the audience: "Doing the right thing is not always easy, but it is necessary." I have no regrets about choosing to govern rather than sue. It is my responsibility; it's my job."
"I don't regret negotiating. Our government is designed to find compromise. I have no regrets about my efforts to build coalitions and find solutions. I was raised to solve problems, not create them. I may have lost the vote today, but as I leave this room I feel fortunate to have served the American people," McCarthy continued.
McCarthy also noted that he would not run for speaker again, saying, "I'll let the conference pick someone else."
Rep. Matt Gaetz was one of the Republicans who led the charge against McCarthy, calling the debt ceiling deal McCarthy struck with Biden his "original sin."
While Rubin thinks McCarthy is handling it well, he also doesn't believe Gaetz's actions were wrong.
"Gaetz is absolutely doing what he thinks is best," comments Rubin.
"His integrity is intact."
Want more from Dave Rubin?
To enjoy more honest conversations, free expression, and big ideas with Dave Rubin, Subscribe to BlazeTV – the largest cross-platform network of voices who love America, defend the Constitution, and live the American Dream.