Key differences between the current housing market and the 2008 crash
Elevated mortgage rates, high inflation and rising house prices in recent years have sparked debates about whether the housing market could be headed for a crash.
Some pundits have claimed that a crash is imminent, while others believe the market is undergoing a correction, a less severe type of downturn.
But there are some fundamental differences between the current market and the market before the 2008 housing crisis, although both periods saw accelerating home price growth.
One of the main differences lies in the underwriting standards. Ryan O'Loughlin, a senior director of Fitch Ratings' Residential Mortgage-Backed Securities (RMBS) group, said news week that there is now better verification of income and wealth.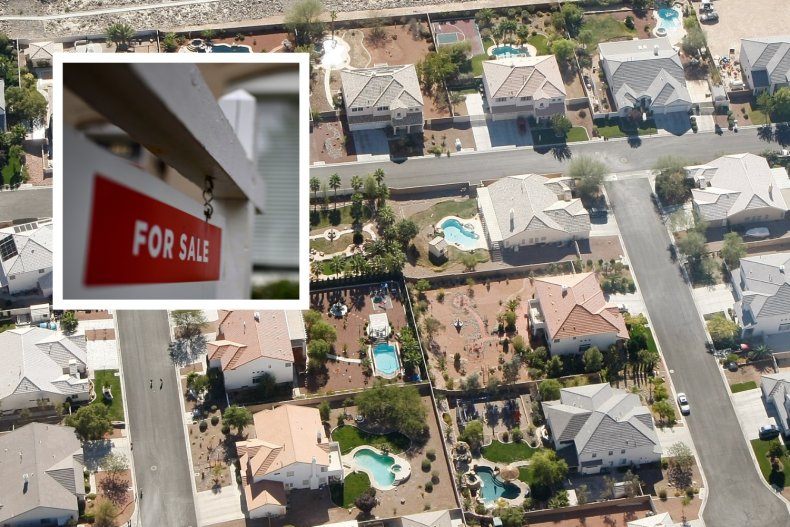 "During the crisis, there was minimal verification of a borrower's income, leading to fixed-income lending becoming widespread," O'Loughlin said.
This means that some borrowers, and in some cases the actual lenders, will claim they had a certain income in order to qualify for a loan, when in reality their income was much lower. When it came time to make payments, borrowers whose income didn't support the payments ran into trouble.
"In today's environment, verification of actual income and wealth is much more rigorous and has to meet certain thresholds," O'Loughlin said.
So-called "teaser courses" were also widespread during the 2008 crisis.
"During the GFC [Great Financial Crisis], borrowers typically had a much lower payment for the first number of payment periods and then had to reset the payment to a higher value. This could have been achieved with pure interest rate functions or artificially low initial interest rates," O'Loughlin said.
Once the payments rolled back to the higher level, borrowers "got into trouble" again as they couldn't make the payments, he added.
Another key difference is that there is now a "record amount" of equity in the US housing market due to significant house price gains.
"Borrower equity levels were significantly lower during the global financial crisis than they are today, and when borrowers defaulted, there were forced sales and massive losses," O'Loughlin said. "Today, if a borrower gets into trouble, there are many more ways to avoid losses because of the homes' equity. Even if house prices go down, the number of borrowers who end up in debt is more than what the house is worth will be a fraction of what it was."
Fewer borrowers today also have adjustable-rate mortgages (ARMs), which present a riskier alternative to fixed-rate mortgages because homeowners may have to make much larger monthly payments than they did when interest rates rise.
"This should provide an additional layer of protection compared to 2008 as borrowers today are better protected against the rise in interest rates this year," O'Loughlin said.
Cristian deRitis, deputy chief economist at Moody's Analytics, said news week that the demographics are a big difference between now and 2008. Back then, there was a relatively small population of 30-year-olds, the "prime age for home buying," coupled with a lot of housing construction.
Today there is a large segment of the population that is entering the prime of home buying years during a housing shortage. The National Association of Realtors commissioned a report last year that found that since 2001 the US has had a "subsoil gap" of 5.5 million to 6.8 million housing units.
"We have too much demand relative to supply, so it's a very different dynamic," deRitis said.
He also noted the "very different lending standards" compared to 2008. The rules in the mortgage market have changed, requiring people to be highly qualified and having their loan drawn multiple times throughout the process. Qualifying for a loan now is "not easy," deRitis said.
"If house prices fall like we already did, borrowers won't have to sell or be forced to sell as much as they did during the 2008 crash," he added.
https://www.newsweek.com/key-differences-between-housing-market-now-2008-crash-1768848 Key differences between the current housing market and the 2008 crash