Kim Jong Un vows full support for Putin's "holy struggle" at arms meeting.
North Korean dictator Kim Jong Un on Wednesday pledged his full support for Russian President Vladimir Putin's "holy struggle" against Ukraine.
Putin hosted Kim on Wednesday for a rare summit at a space facility in Russia's Far East, the first such meeting in four years. Putin is seeking further support for his war in Ukraine as military resources are stretched thin, while Kim's regime is pushing for support for his space program and ailing economy.
"Russia is now taking up the holy struggle to defend the sovereignty of its state and protect its security," Kim told the Russian leader in words released by the Kremlin in a video published by The Washington Post. "We have always supported and stand by all decisions made by President Putin and the Russian government. I hope that we will always stand together in the fight against imperialism."
Putin also greeted Kim with warm words, promised stronger economic ties for the next 75 years and noted: "It was our country that was the first to recognize the sovereign, independent state of the DPRK," referring to North Korea's official title of "democratic" People's Republic Korea.
US threatens North Korea over arms deal with Russia, saying country will 'pay a price'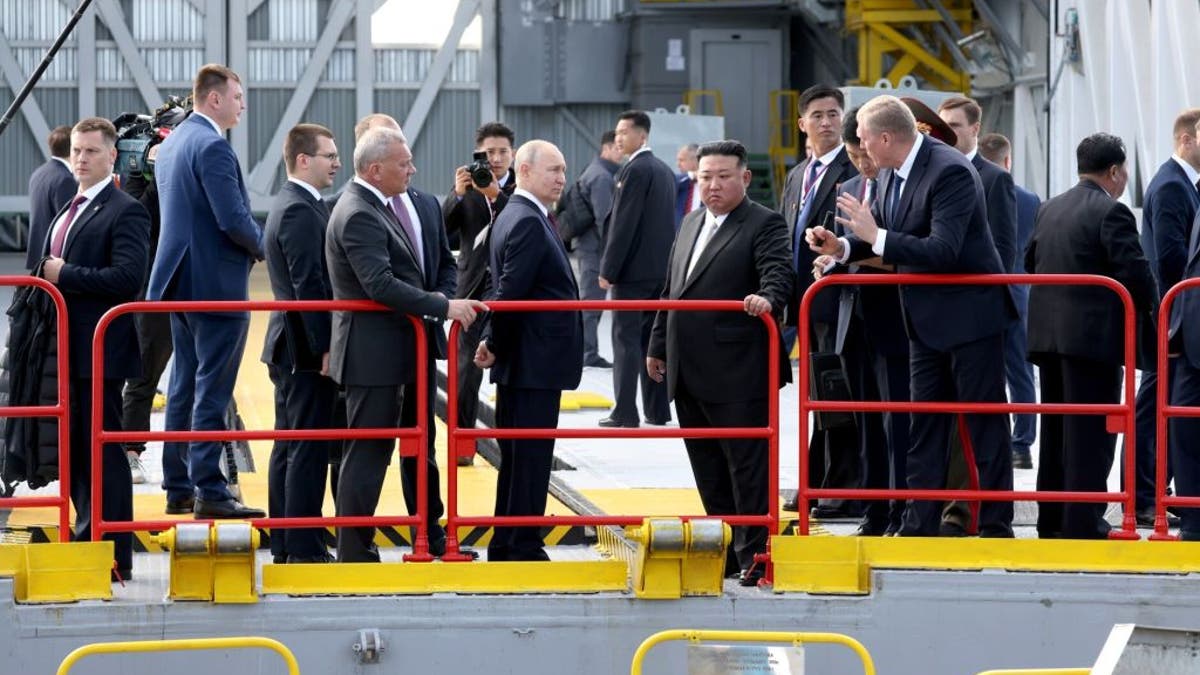 The regimes of Putin and Kim are isolated from the global community, waves of sanctions are destroying their economies and leaving little opportunity for other partnerships.
North Korea is not the first malign actor Russia has turned to to replenish its weapons stockpile. Putin has also purchased missiles and explosive drones from Iran, among other supplies.
KIM JONG UN OF NORTH KOREA ARRIVES IN RUSSIA BEFORE A MEETING WITH VLADIMIR PUTIN
Meanwhile, the US has warned that any arms deal between North Korea and Russia would violate UN Security Council resolutions voted for by Russia itself. Any deal would likely involve artillery shells and ammunition.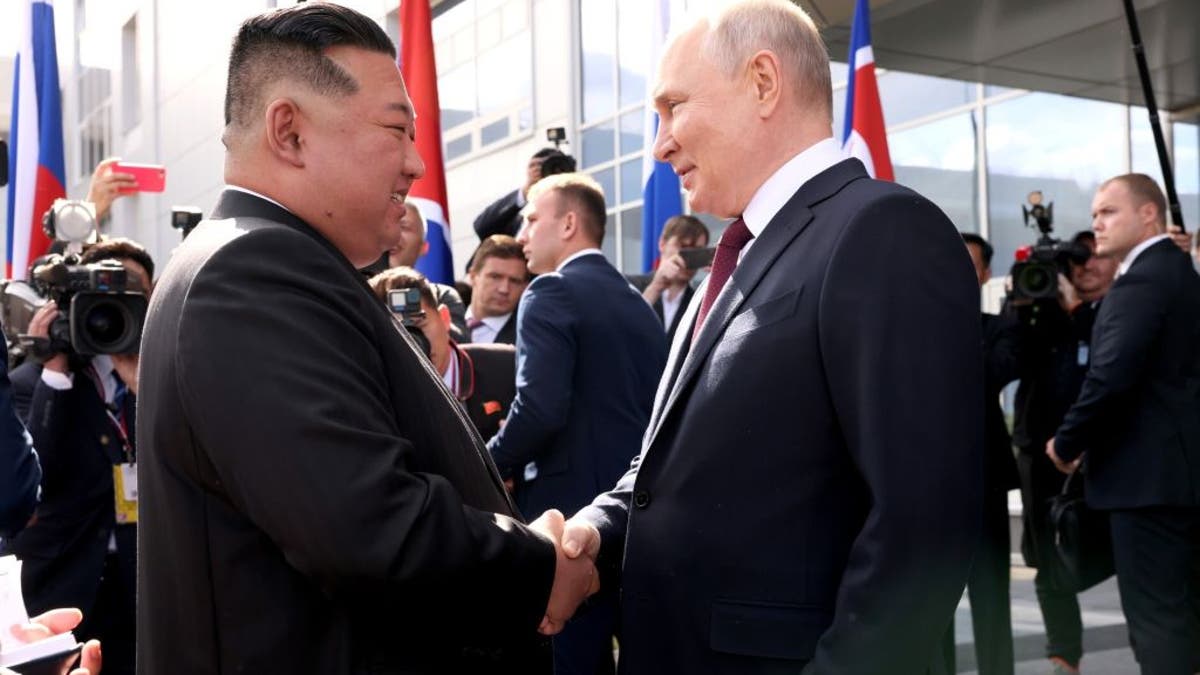 "Arms talks between Russia and the Democratic People's Republic of Korea are expected to continue during Kim Jong Un's trip to Russia." White House National Security Council spokeswoman Adrienne Watson said on Tuesday. "We urge the Democratic People's Republic of Korea to honor the public commitments made by Pyongyang not to supply or sell weapons to Russia."
CLICK HERE TO GET THE FOX NEWS APP
Kim's regime continued its months-long show of force even in the absence of its leader, firing two ballistic missiles into the sea hours before the meeting.
Fox News' Elizabeth Pritchett contributed to this report.