Kim Zolciak claims SHE wants to sell her mansion, not Kroy Biermann
Kim Zolciak And Kroy Biermanns Divorce continues to be one of the most puzzling reality TV divorces in recent memory. First they drove to Splitsville. Then they weren't. The only thing that is certain is that this household has serious financial problems. Kroy hasn't played football in years. Bravo has canceled Don't Be Tardy. And the former Real Housewives of Atlanta star has (reportedly) a serious gambling problem.
As money problems began to pile up, it was reported that Kroy was demanding the sale of their $3 million home. It was already close to foreclosure as the family struggled to make ends meet. Now Kim claps back. And she says it wasn't just Kroy's idea to sell her house. It was hers!
A joint decision
TMZ met Kim outside an Italian restaurant in Los Angeles. With all these financial problems, she should be eating SpaghettiOs and Ramen noodles rather than eating at expensive Italian restaurants, but whatever.
When the paparazzi asked her about the ongoing fight for the $3 million home, she quickly dismissed the notion that it was Kroy who was asking for the sale. She claimed it was mutual and actually her idea. She told the paparazzi, "I told him what to do, baby," as she stalked out of the restaurant.
That's a very different story than what Kroy's attorneys originally suggested. They merely requested an emergency hearing about the House, claiming Kim was unwilling to pay the costs. She's reportedly selling her designer pieces to raise money for the bills, but it doesn't sound like that's going to happen.
What did Team Kroy have to say?
Kroy's attorney stated, "Throughout the marriage, the defendant spent hundreds of thousands of dollars on online gambling, shoes, handbags, clothing, wigs and wine. The money she gains, borrows or makes from selling her handbags goes directly into maintaining her personality as a glamorous woman with a lavish lifestyle."
So if selling the house was Kim's idea, why are Kroy and his attorney going to court and dragging her? Something is wrong here. We just hope they find a buyer for the house.
TELL US – Do you think selling the house was Kim's idea or Kroy's? Do you think they will actually get divorced this time?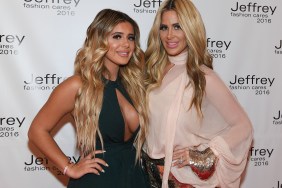 How does Brielle get the money to pay Kim's bills?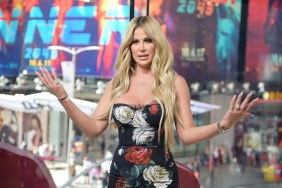 The former RHOA star is keen on her brain health amid legal troubles.
Kroy's calls for a Hail Maria to pay some bills.