King Charles entered Disney World's fight against Ron DeSantis
King Charles III plays an unusual role in a dispute between Ron DeSantis and Disney World over sex education and LGBTQ+ rights after being mentioned in a legal document.
DeSantis wants a five-member board to oversee the Reedy Creek Improvement District, which Disney has run for 50 years.
The move comes after Disney criticized the Florida governor's parental rights in education legislation that bans discussion of sexual orientation or gender identity in schools, earning it the nickname "Don't Say Gay Bill" by critics.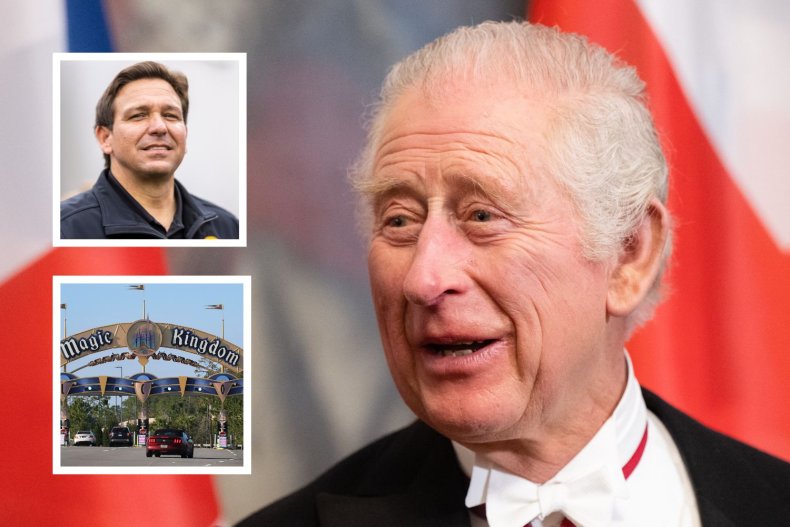 However, the fight for control of the district has taken a new turn after the new board chosen by DeSantis accused Disney of sidestepping him with a contract quoting the king.
They believe the legal framework gives Disney total power over development in the region, the BBC reported, stating: "This declaration is intended to remain in effect until 21 years after the death of the last surviving descendant of King Charles III , King of England living at the time of this declaration."
The British monarch – who is currently on a state visit to Germany – is unlikely to play an active role in the dispute, and the rules of royal impartiality mean Charles wants nothing to do with a dispute brewing in the political world of another country unfolds.
Its inclusion in the contract is merely a means of keeping track of time in relation to its passage.
Quoted by meetingBrian Aungst Jr., a member of the DeSantis-appointed Central Florida Tourism Oversight District board of directors, said, "We have to deal with this and put it right. It's a subversion of the will of the voters and the legislature and the governor. It completely bypasses the authority of this body to govern."
Jack Royston is chief royal correspondent for news week, based in London. You can find him on Twitter at @jack_royston and keep reading his stories news week'S The Royals' Facebook page.
Do you have a question about King Charles III, William and Kate, Meghan and Harry or their family that you would like our experienced royal correspondents to answer? Email royals@newsweek.com. We'd love to hear from you.
https://www.newsweek.com/king-charles-disney-world-battle-ron-desantis-dont-say-gay-1791351 King Charles entered Disney World's fight against Ron DeSantis