Klean Kanteen Rise Collection mugs and mugs
A newly announced Rise collection from Klean Kanteen includes drinkware made from 90 percent recycled stainless steel. Items will be available in five different sizes and variations, including the Rise Lowball, Rise Wine Tumbler, Rise Tumblers in 16 and 24 ounce sizes, and the Rise Mug. The cups, mugs and mugs won't be launching until January 2023, but I've had my first look and tried a few recently.
Most of these new drinkware options also come with the new flip-top lid. It is splash and leak proof and features an extra large opening. It is designed to accommodate a variety of drinking styles and be used with straws.
Klean Kanteen is certainly most proud of this collection for its use of recycled stainless steel. According to the company, this results in a "50 percent reduction in greenhouse gas emissions from Klean Kanteen's steel and a 30 percent reduction in energy requirements." But don't neglect the collection's two-tone colors and chip-resistant powder coating finish that keeps the drinkware looking brilliant. I got my hands on the Rise mug and 24oz Rise tumbler to see what you can expect when they release next year.
ascension cup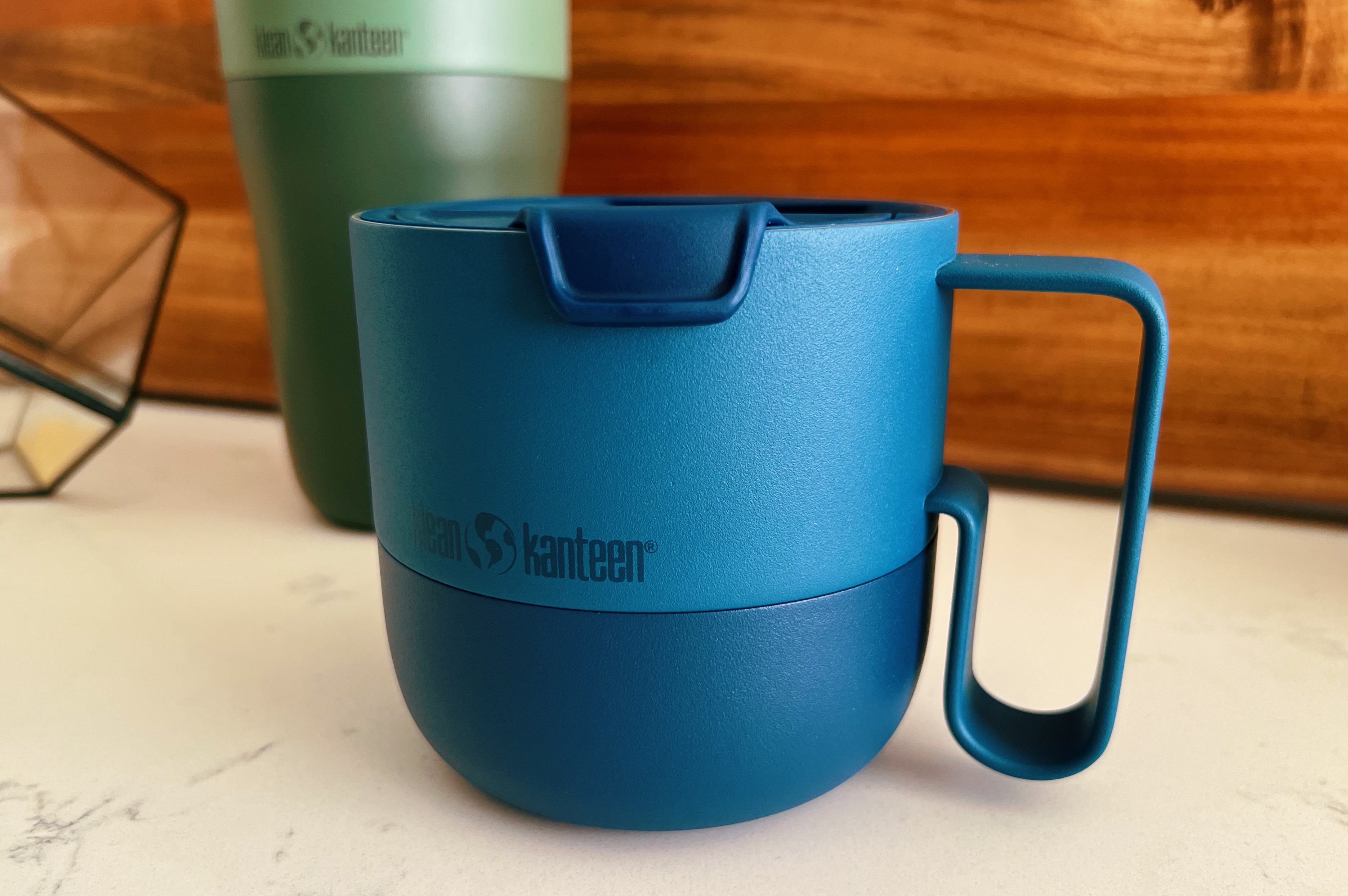 The Rise Mug has a capacity of 12 ounces and features a handle. In photos, the handle looks like it's made out of plastic, but it's the same metal used for the rest of the mug. At first glance, it's the mug in the collection that catches my eye and I think I'll use it the most. It has the most distinctive look and I'm a fan of its style. Of course I haven't tried all the drinkware options in the collection yet.
I found the grip comfortable. The mug itself is wide and roomy, so without it it would be difficult to hold.
I've only tried the mug with a few different drinks like coffee and water, but it should work well for almost anything you plan to use it for. I think this particular offering could be a great modern day camp trophy.
The Rise Mug is easy to clean because it is relatively flat and has a wide opening without a lid. I think the hinged lid adds to the overall aesthetic. The lid's tab is slightly off-center to give it some character. The tab folds flat and tucks under part of the lid, which can also be used as a lever when the entire lid is pulled off the mug.
Rise Tumbler 24 oz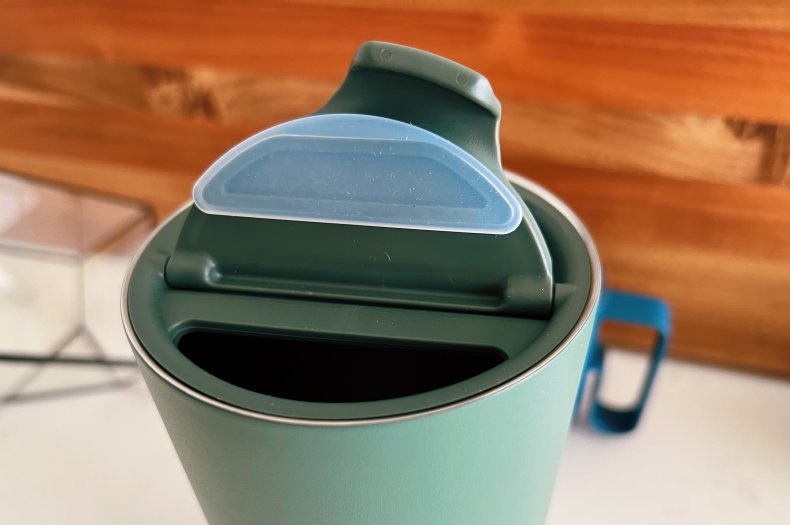 The Rise Tumbler features the same two-tone color design as the other tumblers and is available in two capacities. The 24-ounce option doesn't feel overly large, although it can hold a reasonable amount of liquid. It didn't fit in my car's cup holder, so I'd probably go for the 16-ounce version. But the two capacities offer different uses.
The same hinged lid is present on the Rise Tumbler. Overall, this product is straightforward and probably the most boring of the bunch. That's not to say it's bad, but looking at pictures it's easy to imagine what it's like to use. I liked the feel of the powder coating, but it's no different than the finish of existing Klean Kanteen products.
Coming in 2023
The design of the new Rise Collection immediately catches the eye. Better still, the functionality and feel of the drinking vessels I've tried are also solid. Each item features a double-walled construction with vacuum insulation to allow beverages to stay at their desired temperature for longer. The line will be available in blue, green, white and red colors. So far, I find blue best when I've seen it in person.
I have a feeling this collection will be very popular. I admit I don't understand why Klean Kanteen announced the products so early, nearly six months before release. I can't even put them on my Christmas list this year.
Newsweek may earn a commission from links on this site, but we only recommend products that we endorse. We participate in various affiliate marketing programs, which means we may receive commissions on editorially selected products purchased through our links to retailer websites.
https://www.newsweek.com/first-look-klean-kanteen-rise-collection-mug-tumbler-1722769 Klean Kanteen Rise Collection mugs and mugs