Kremlin journalist quitting because of war tells Russians to 'stop watching TV'
A renowned Russian journalist, who quit her job to protest Vladimir Putin's invasion of Ukraine, has urged people in her country to stop watching Kremlin propaganda on TV and to find "other sources of information" about the war.
Zhanna Agalakova's last report on Russia's Channel One, where she worked for 23 years, aired on February 17, a week before the invasion.
She resigned from the channel on March 3 and officially left two weeks later. At the time, she gave a press conference condemning Russian state propaganda. She was stationed in Paris but went into hiding after she resigned for fear of reprisals.
In an interview with BBC Newsnight in Amsterdam, she described a growing uneasiness about presenting stories like Moscow's 2014 annexation of Crimea from a Russian perspective. She said Russian television's coverage of the war in Ukraine, referred to only by the officially sanctioned term "military special operations," was like living in "two worlds."
On the one hand there was the Ukrainian "war of ruins" and "total catastrophe, death and tragedy". On the other hand, there was the Kremlin's narrative of "the Russian military being hailed with flowers by the local population… and there is only something positive and great".
"The way they brainwash their population," she said, "is unbelievable"
She also described the pressure on her channel to follow the Kremlin's narrative that the war was a necessary conflict to "demilitarize" and "denazify" Ukraine. She said employees who don't follow the party line face pay cuts and are barred from reporting on certain issues.
When asked what advice she would give to her fellow citizens in Russia, who are being fed Moscow's messages about the war, she said: "Turn off the television because it is a brainwashing machine. Just don't listen. Find other sources of information. Check out the internet and open your heart."
"War is evil, war is death," she said. "Stop watching TV." news week has reached out to Channel One for comment.
Agalakova isn't the only former channel employee to take a stand against the Kremlin's rhetoric. On March 14, a senior producer of the channel, Marina Ovsyannikova, ran onto the set and shouted "Stop the war. No to war," while holding up a sign.
She was arrested by police and interrogated for 14 hours before being fined 30,000 rubles ($290). Since then she has been employed as a freelance journalist for the German daily newspaper Die Welt.
Guests and presenters of another Kremlin-backed channel, Russia-1, have spread anti-Western rhetoric and boasted about Moscow's missile capabilities.
Olga Skabeyeva, the presenter of 60 Minutes, said this week that the US would cross "a red line" with the planned delivery of Multiple Launch Rocket Systems (MLRS) to Ukraine, which would lead to a "very harsh reaction" from Russia .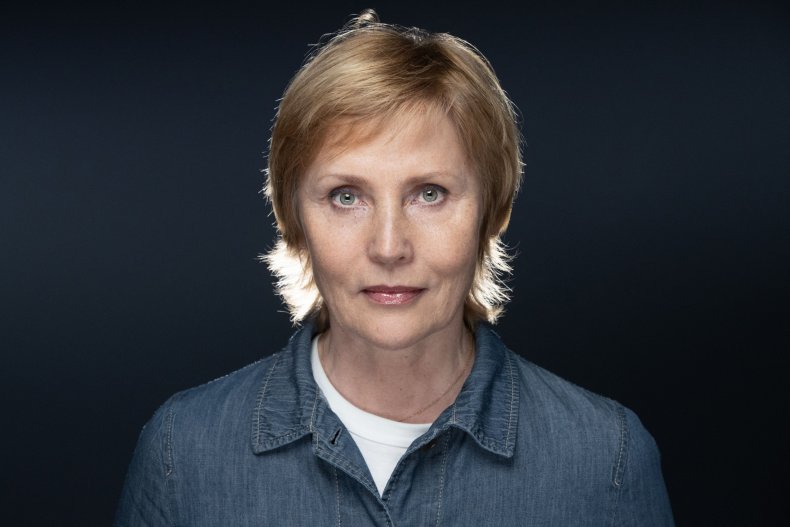 https://www.newsweek.com/agalakova-russia-ukraine-1711119 Kremlin journalist quitting because of war tells Russians to 'stop watching TV'