Kristen Doute admits THAT Vanderpump Rules scene was re-taped
Love her or hate her, there is no such thing Vanderpump Rules without Kristen Doute. This is simply a fact, backed up by mountains of evidence. Despite her self-inflicted death, Kristen has been the catalyst for so much drama on the show over the years. There are so many memorable moments with Kristen over the years that it's hard to keep track of them all. Obviously, Stassi Schroeder's infamous slap in the face is one that will forever be etched in the collective brains of fans.
Kristen was recently rehabilitated at Pump Rules after the scandal. She's making a reality TV comeback in more ways than one, which wasn't on my bingo card for 2023. Kristen also looked back on her past on the show to reveal some secrets. In a recent episode of her podcast, Sex, Love, and What Else Matters, she opened up about some fake VPR scenes from the past.
Kristen Doute exposes herself
Kristen recalled her comedy career, part of which she filmed for VPR. We can probably all remember when Ariana Madix opened up about how seriously she takes sketch comedy in the midst of their feud. Anyway, Doute revealed that a scene surrounding one of her impromptu shows was completely re-filmed for TV.
According to Kristen, the producers had her revise her entire sketch to fit the shooting needs. "My original monologue was making fun of myself for being on reality TV. That was the whole point," she explained.
Producers told Kristen it was taboo to refer to the cameras, so she had to create another TV-ready sketch from scratch. "It really sucked," she explained. "People who watched that episode probably thought, 'This bitch isn't funny.' Did she write that?'" The verdict is in — Kristen may have taken sketch comedy seriously all along (I doubt it).
Tell us – what do you think of Kristen Doute re-filming a Vanderpump Rules scene? ARE YOU SURPRISED THAT THE VPR PRODUCERS WOULDN'T BREAK THE FOURTH WALL?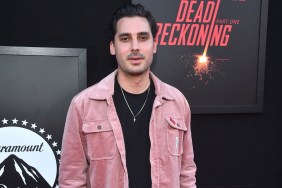 Do you remember Max? Probably not.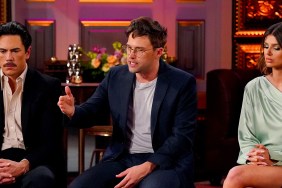 Will Pump Rules exist without them?
Will he be number one in the spin-off?