Lance Reddick's wife breaks silence over husband's death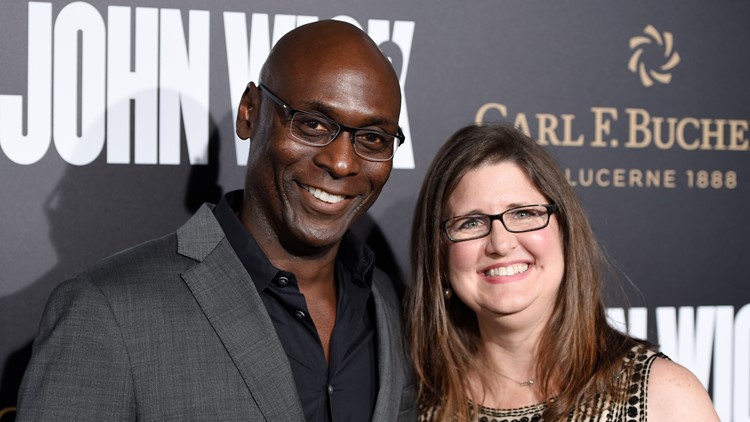 The "John Wick" actor died on Friday morning at the age of 60.
WASHINGTON – Lance Reddick's wife has broken her silence following the unexpected death of her husband.
Stephanie Reddick posted to her late husband's Instagram account on Saturday, thanking fans for their "overwhelming" support. The "John Wick" actor died of natural causes on Friday morning at the age of 60.
"Lance was taken from us way too soon. Thank you for all of your overwhelming love, support and beautiful stories shared on these platforms over the last day." Stefanie wrote. "I see your messages and I can't express how grateful I am to have you."
As a tribute to her late husband, the actor's wife shared several photos. She even included a picture of Commander Zavala, who Reddick voices in the Destiny video game.
"And to the thousands of Destiny players who played in Lance's honor, thank you. Lance loved you as much as he loved the game," she added.
Stephanie said donations can be made to momcares.org in Baltimore, Maryland, Reddick's hometown.
Reddick's death comes just days before the theatrical release of John Wick: Chapter 4, in which he stars.
"John Wick Chapter Four" will be dedicated to Reddick, said director Chad Stahelski and star Keanu Reeves, who said in a statement they were "deeply saddened and heartbroken by the loss."
In the latest installment in the franchise, Reddick reprises his role as Charon, the Continental Hotel's multifaceted concierge.
His upcoming projects include the 20th Century remake of White Men Can't Jump and Shirley, Netflix's biopic about former Congresswoman Shirley Chisholm. He would also appear in the John Wick spinoff Ballerina and The Caine Mutiny Court-Martial.
He is survived by his wife Stephanie Reddick and children Yvonne Nicole Reddick and Christopher Reddick.
The Associated Press contributed to this report.
https://www.kvue.com/article/news/nation-world/lance-reddicks-wife-instagram-post-husband-death/507-fbe2f71e-206c-40a2-b9cc-716d87bdbf47 Lance Reddick's wife breaks silence over husband's death