Large alligator captured in the neighborhood of Atascocita, Texas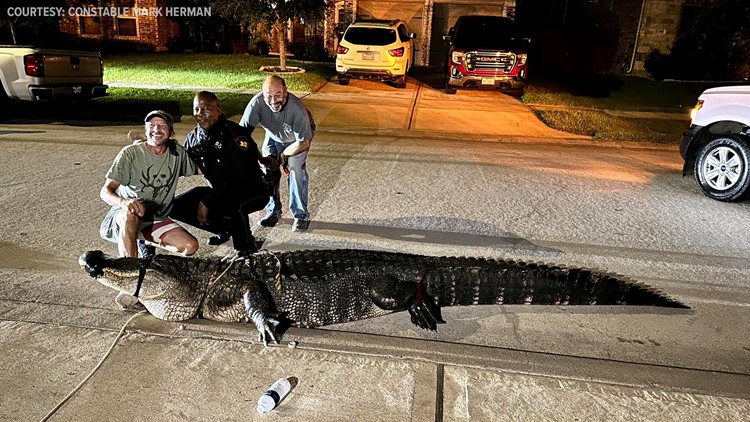 Herman said the 10-foot alligator was safely captured and taken by Animal Control, but not before deputies got evidence of their big catch.
The alligator, which measured 10 feet 6 inches, came out of the bayou in search of shade and another body of water, according to Timothy DeRamus, a trapper along Bayou City Gator Savers.
Harris County Deputy Police Officers lured the reptile into a trash can by feeding it chickens. They then took it to a park near Barker Reservoir and released it.
https://www.kvue.com/article/news/local/texas/alligator-atascocita/285-147252a9-71b9-4675-8ad3-a2dbfc9e81e7 Large alligator captured in the neighborhood of Atascocita, Texas