Larry Elder considers running for president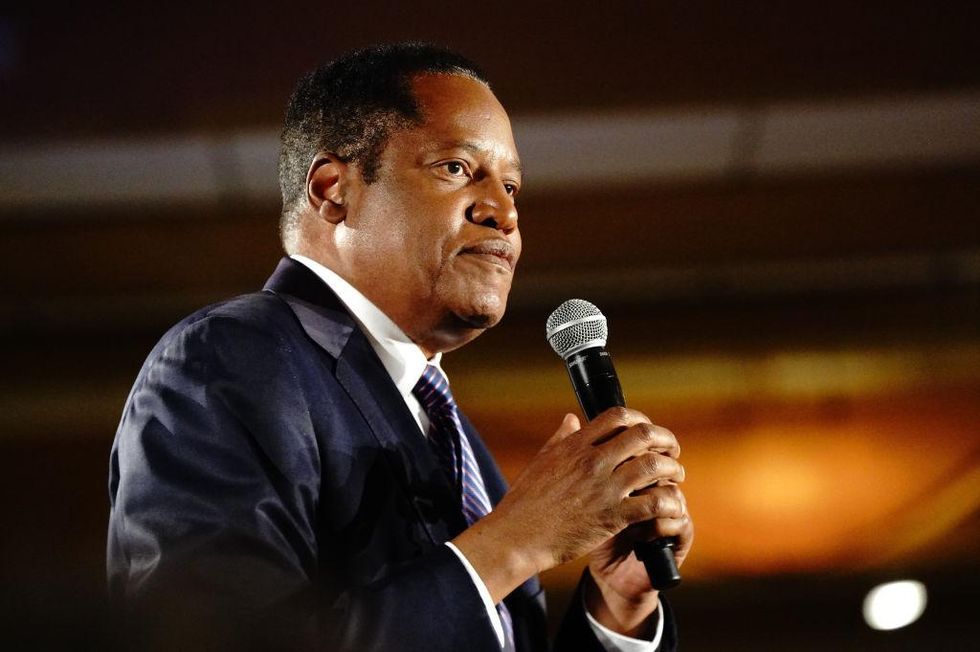 Larry Elder is seriously considering making a bid for the White House.
Last year, Elder ran for governor of California in the Golden State's gubernatorial election. He earned a lot more Voices than any other candidate vying for the opportunity to replace Democratic Gov. Gavin Newsom, but the governor eventually survived the recall after a majority of voters declined to oust him from office. Newsom is currently running for re-election in the 2022 California gubernatorial race.
Elder who writes a column and has authored several books, left from his role as a talk show host on the Salem Radio Network earlier this year. He is also executive producer of "Uncle Tom II," a documentary following the 2020 film Uncle Tom.
During an interview on CSPAN's Book TV, Elder written down that he is seriously considering a presidential candidacy.
He said he doesn't think he can "oust" former President Donald Trump or Florida Gov. Ron DeSantis if they seek the presidency. "But I have something to say. And the most important thing is the collapse of the American nuclear family," Elder explained. "In my opinion, the welfare state has incentivized women to marry the government and incentivized men to relinquish their financial and moral responsibilities."
DeSantis is currently running for re-election in Florida but has not announced any plans for running for president. Former President Donald Trump is widely expected to run again in 2024, although he has yet to make an official announcement.
"I don't feel like I'm going up against him," Elder told dem Des Moines Register. "I'm running for president. And I'm not running against anyone on the Republican side. I'm running against Joe Biden if he runs, or against Kamala Harris if she runs." He noted that in the state of Iowa he "kicks on the tires" while considering running for higher office.
According to the outlet, Elder spoke at an event hosted by the Iowa Faith and Freedom Coalition on Saturday. Last month he attended the Iowa State Fair.
"If you want to run for president … the Iowa State Fair is kind of a rite of passage," Elder said Daily Wire. "So I went and was kind of overwhelmed by the gracious welcome. I met with the governor of Iowa. I met with (the) Lieutenant Governor. I've met with a number of local politicians, and I've met with some pretty deep bag donors. Nobody thought it was a fancy thing to think about.
https://www.theblaze.com/news/larry-elder-considers-presidential-run Larry Elder considers running for president