Las Vegas serial rapist suspect is illegal alien who may have kept victims' underpants as trophies: police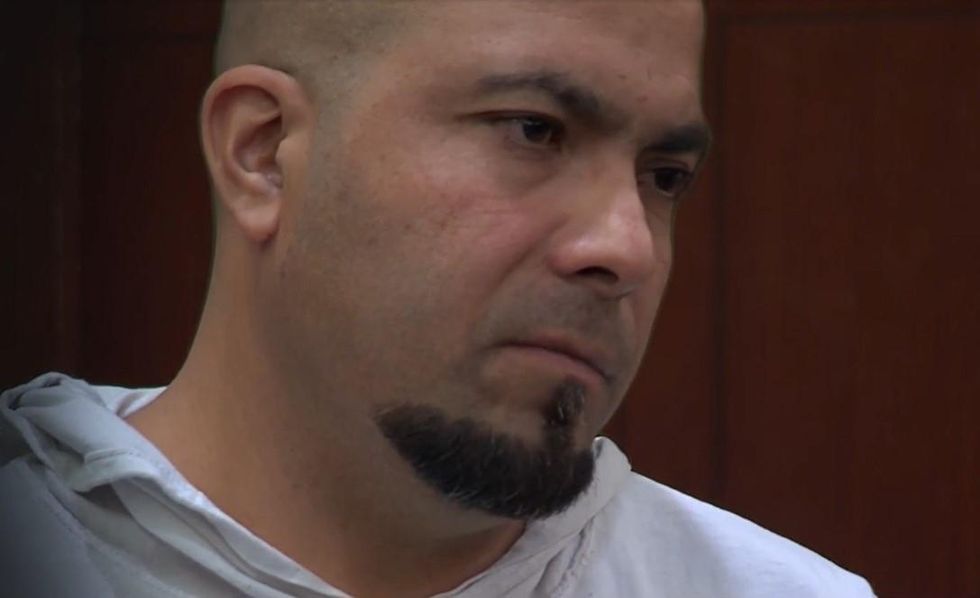 A suspected serial rapist currently in custody in Las Vegas, Nevada, is an illegal immigrant from Mexico who may have kept some of his victims' underpants as trophies, police allege.
Carlos Nava, 46, is currently being held at the Clark County Detention Center and is charged with five counts of sexual assault in the Las Vegas Valley, one of which is a "cold case" involving a minor.
Nava was last arrested in July, as a local prostitute reported that Nava sexually assaulted her. She claimed Nava picked her up near the Orleans and the two agreed she would provide her services for $100. However, at some point during their encounter, she said Nava continued to perform a sex act despite her protests, then pulled out a knife and held it to her throat. She said he then removed the condom he was wearing and continued to sexually abuse her. He also hit her over the head with a bottle and stole her money and cell phone, she claimed. She eventually escaped and ran naked to a nearby Walgreens for help.
Police arrested Nava 11 days later and obtained a warrant to take a DNA sample and search his vehicle, a white truck. That DNA sample reportedly linked Nava to four other unsolved sexual assault cases in the area that took place between 2003 and 2015, all against allegedly vulnerable women. At least two of the alleged victims of these cases were prostitutes. One was a minor who claimed she had consensual sex with Nava, despite a friend calling and reporting Nava, possibly for statutory rape. A nurse who performed a rape kit on another alleged victim claimed the woman was "mentally retarded," according to 8 News Now. Another alleged victim was described as a "runaway".
The search of Nava's truck is said to have uncovered further disturbing evidence. According to a report, police found a collection of women's panties – 17 pairs in all – that had been folded, stacked and fastened with an elastic band. The alleged victim of the 2015 attack was questioned again last month, and she claimed an item in Nava's panty collection matched the type of underwear she was wearing at the time of the attack.
"While rare, people who commit sexual assault crimes have been known to keep victims' property as a trophy of the incident," the Las Vegas Metro arrest report said.
Police also reportedly found a backpack full of latex gloves in the truck.
Nava is currently being held on five counts of sexual assault, including against a minor under the age of 16, although investigators believe it is likely other victims out there.
Nava, a Mexican citizen, has entered the United States illegally at least eight times since 2002, meaning he would have been in the country illegally during each of the alleged sexual assaults. He has reportedly been granted "voluntary deportation" to Mexico twice and has also been deported there on at least two occasions, most recently in 2020. Alongside ICE and CBP, Nava has had encounters with law enforcement in California, Nevada and Arizona and has previously been charged with assault and domestic violence To be sentenced.
The alleged victim of the July incident failed to appear in court at Nava's recent hearing. The judge in the case reportedly said the case against Nava would be dropped if the woman did not testify about the incident at future court hearings. Nava is scheduled to appear for another hearing on January 4.
https://www.theblaze.com/news/suspected-las-vegas-serial-rapist-is-an-illegal-alien-who-may-have-kept-victims-panties-as-trophies-police Las Vegas serial rapist suspect is illegal alien who may have kept victims' underpants as trophies: police