Latinos for Trump leaders warn Trump has 'offended the Lord' and needs 'repentance'
The leader of the Latinos for Trump political organization says the former president's recent troubles stem from a lack of religious outreach.
Bianca Gracia is the president of Latinos for Trump, a group founded by conservative activist Marco Gutierrez in the summer of 2019 to help mobilize Latino voters for Donald Trump. On Thursday, Gracia appeared on the conservative podcast. The Jeff Dornik Showwhich claims to be focused on "exposing voter fraud, COVID-19 and the threat of vaccines, losing our constitutional rights, an America First agenda, and eradicating the RINOs from the Republican Party."
During the interview, Gracia said that Trump's recent troubles stem from his recent lack of focus on religion and his failure to reach out to religious leaders. To emphasize this point, the title of the episode was, "Latinos for Trump's President Bianca Gracia Thinks There May Be a Reason God Doesn't Want Trump to Be President."
"You will always be attacked," Gracia said. "Because if you don't surround yourself with people who aren't used to fighting principalities in a spiritual realm, you're going to get your butt every time. And I don't know if [Trump] just don't know."
A clip of her comments from the episode was shared on Twitter by former federal prosecutor and left-leaning activist Ron Filipkowski on Saturday. As of Sunday afternoon, the video has been viewed over 157,000 times and the tweet has received over 3,500 likes.
Gracia went on to say that amid his recent troubles with the FBI, Trump has not surrounded himself with evangelical religious leaders and does not appear to pray with his family. In addition, she said the ex-president should actively approach evangelical leaders and not wait for them to come to him.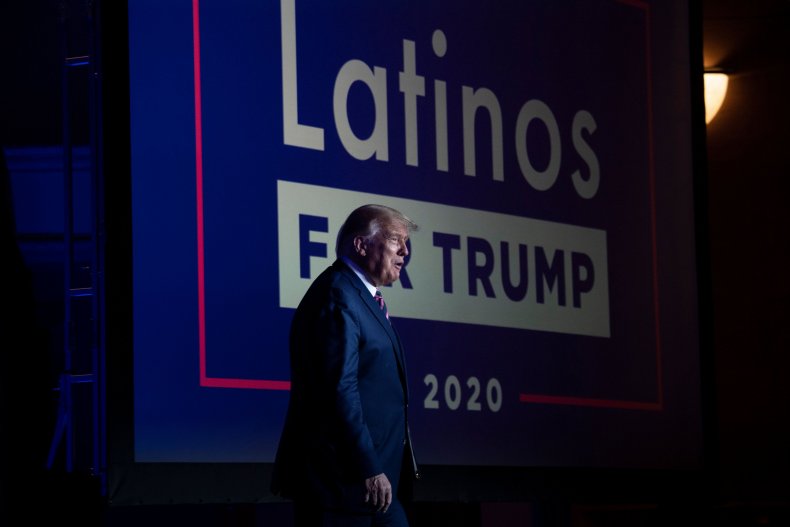 "He has to be the one to invite them in and say, 'Look… this world has gone chaotic and crazy,'" she added. "'Obviously I'm doing something wrong. I need my spiritual guides in here… We need to find out. We need to pray strategy, I don't know what else to do.'"
Aside from her role on Latinos for Trump, Gracia has also attempted to run for political office after leading a failed campaign for a seat in the Texas state Senate. During the campaign, she hailed Georgia Representative Marjorie Taylor Greene as "the only one really fighting back right now" and called herself "a little mini-Marjorie Taylor Greene."
After her loss, like many Republicans allied with Trump, she refused to back down, claiming her election had been stolen from her. She also said those who committed the theft "need to deal with God."
news week has reached out to Trump's office for comment.
https://www.newsweek.com/latinos-trump-leader-warns-trump-has-offended-lord-must-repent-1737635 Latinos for Trump leaders warn Trump has 'offended the Lord' and needs 'repentance'