LAURA INGRAHAM: The Russian collusion investigation was a total scam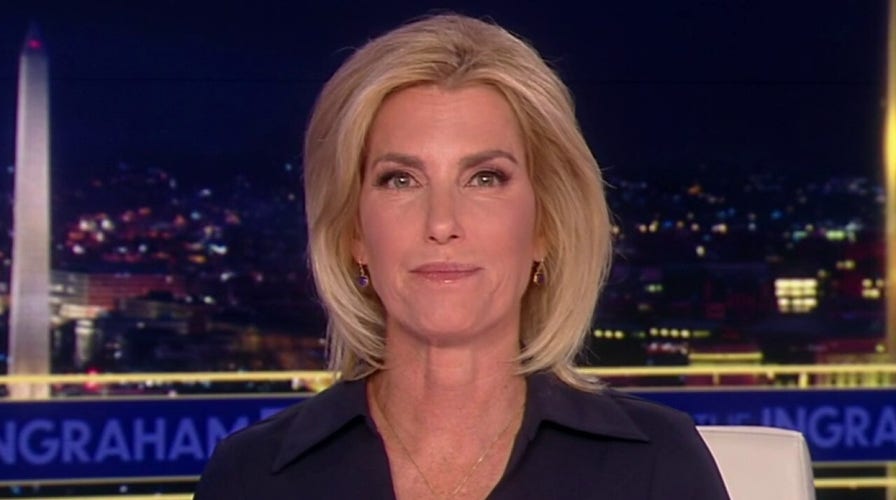 Fox News host Laura Ingraham explains in The Ingraham Angle why the Trump-Russia probe was a "politically motivated use of federal resources."
LAURA INGHAM: The investigation into the collusion with Russia that was designed to derail Trump's 2016 election campaign was a complete sham. Today, Special Counsel John Durham's conclusions, while not as brutal, were his own 306-page report was blunt and devastating. After reading through as much of the report as I could stomach tonight, I was disgusted. And I was, once again, so disgusted by what they did to Donald Trump, what they did to Carter Page and so many others along the way.
DURHAM REPORT: FBI showed "markedly different" treatment of Clinton and Trump campaigns
Now we see in black and white in the facts presented what was blatant and pervasive corruption. Now, within our federal government's most powerful agencies, the Secret Service and the Federal Bureau of Investigation, there was a clear political bias at work, Durham calls it a confirmation bias. Well, Hillary Clinton, we know she skated despite the destruction of evidence, but Donald Trump did tormented about nothing. And that started, remember, when Obama was still in power.
…
Now it was rank insults, abuse of office, and a vindictive, improper, politically motivated use of federal funds. Still Durham's conclusion was just that the FBI "failed to fulfill its important mission of strict adherence to the law." Yes, it's outrageous that this has happened and all things considered, it's arguably worse than Watergate. But the truth is that no one is going to do anything about it.
CLICK HERE TO GET THE FOX NEWS APP