Let yourself be introduced to the sounds of the Abbie Barrett Band in Cambridge
concerts

The eclectic Boston-based pop-rocker heads to Atwood's May 13.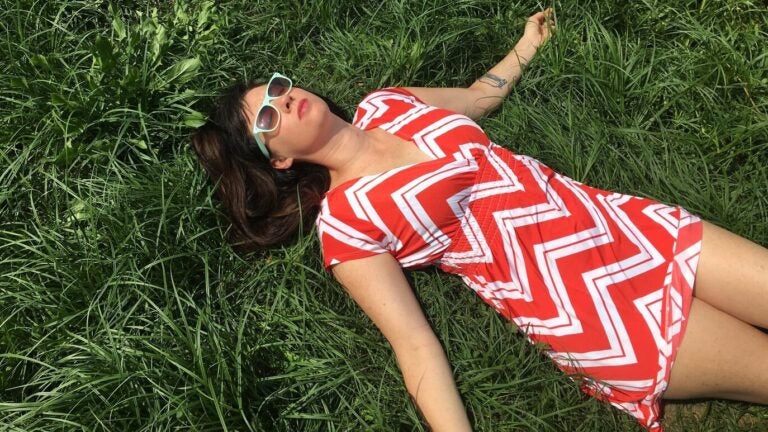 Abbie Barrett once traveled all over the country trying to figure out where to call home. She is a New Yorker who moved to California but eventually settled in Boston.
Luckily, she hasn't made a similar decision when it comes to settling down with one type of music. As a composer and performer, Barrett is omnipresent. And that's a compliment.
Though considered a contemporary pop-rocker by most of her fans, she has historically boasted a folk sensibility. But she's always changing. On the one hand she stood on stage as a relaxed, fingerpicking acoustic guitar playing singer-songwriter. Nowadays, another side has her hooked up to an amp and plays the strings with a band behind her. Her voice also has a stylistic range, shifting easily from soft to full-bodied.
Even since she decided to join the band, she has a tendency to keep changing things up. Among the earlier songs, "Draw Me In" is a shimmering mid-tempo waltz. "Here to Stay" is a rocker through and through. "Reconcile" begins as a tender ballad and then moves into Kinks territory.
Barrett's debut album, Dying Day, was released in 2008. Her latest "I Will Let You Know" is about to be released. He, too, always goes other ways. The title track would fit nicely into a mixtape of driving 1980s female-fronted power pop songs.
On the quieter side, there's a loose, harmonious cover of Steely Dan's "Dirty Work" that has been a staple of their set for years. One of the best things about seeing them play live is you don't know what's coming next.
Need weekend plans?
The best events in town straight to your inbox
See other events
https://www.boston.com/things-to-do/concerts/let-yourself-know-the-sounds-of-the-abbie-barrett-band-in-cambridge/ Let yourself be introduced to the sounds of the Abbie Barrett Band in Cambridge