Levin everything Biden Admin did to enable Hamas attacks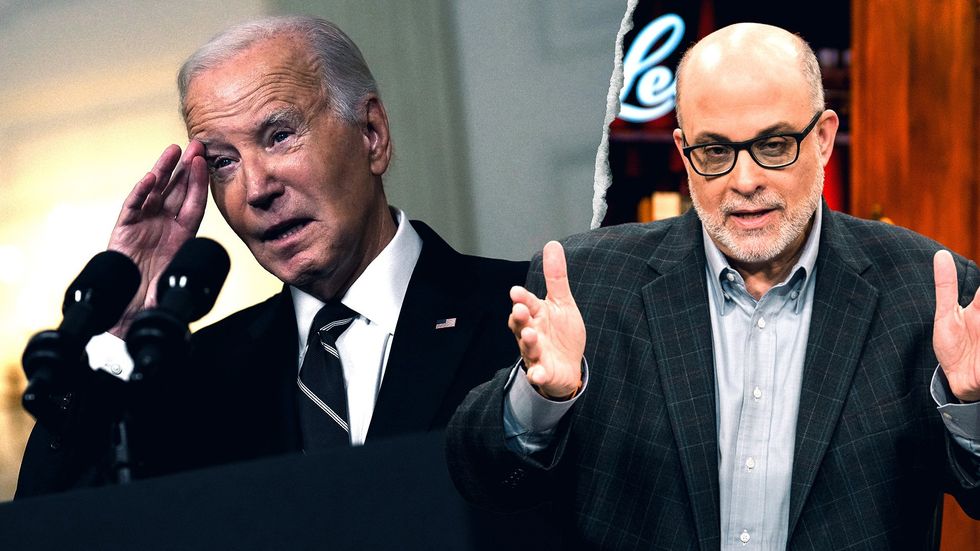 Biden has blood on his hands.
"The idea that Joe Biden is doing everything he can to win back Israel is absurd," says Mark Levin. "He rearmed Iran – he rearmed the Palestinians where Donald Trump had cut them off and put them in a box. That's why this didn't happen when Trump was president."
Now Biden is pulling out all the stops to put Trump in prison for the rest of his life while refusing to enforce Trump's oil sanctions on Iran – which have resulted in $70 billion in US dollars in just two and a half years Iran.
"Part of the problem is that Biden doesn't want to admit that he helped arm the enemy and that he betrayed the Jewish people in Israel," Levin explains.
While Biden maintains he believes Israel should do whatever it takes to combat Hamas, his deputy national security adviser said Israel's response must be proportionate.
"What are you saying? That Israelis should go to Gaza and slaughter their babies, behead their soldiers or terrorists, burn down their houses with people in them and rape their women? That would be proportionate," Levin says.
Now Iran is still on track to secure nuclear weapons – which are still being financed by Joe Biden by refusing to block oil carriers carrying oil to other enemies.
Levin believes Biden must "immediately change course and secure our border" because "terrorists are coming into this country."
However, Levin is not hopeful that Biden will reverse course, as he believes the president knows exactly what he is doing.
"He does this knowing that Iran is a terrorist regime, knowing that it is spreading terror throughout the Middle East," Levin said. "He does this knowing that they are saying death to America."
"He funds them; He doesn't do anything to stop them," he adds.
Want more from Mark Levin?
To enjoy more of "The Great One" – Mark Levin as you've never seen him before – Subscribe to BlazeTV – the largest cross-platform network of voices who love America, defend the Constitution, and live the American dream.