Levin: This ONE program would change the abortion debate FOREVER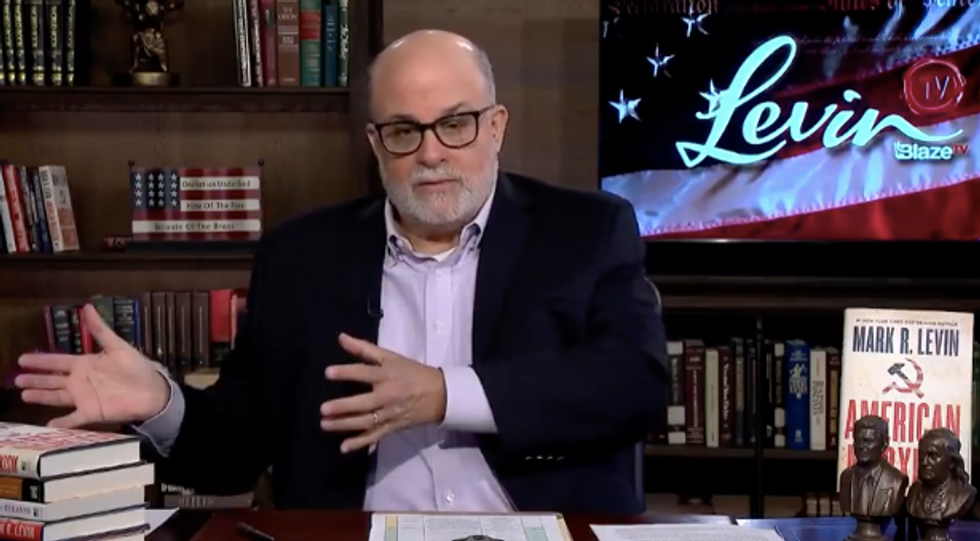 Our legal system is designed to protect innocent lives from harm. And yet, when it comes to abortion, the definition of "innocent" seems to confuse many people.
For many it is undisputed that a pregnant woman must protect the defenseless life growing inside her. But others believe they have the right to exterminate the innocent.
In this clip"LevinTV"Host Mark Levin argues why abortion is not a protected right. He dismantles the lame and heartless excuses used by pro-choice activists to justify the barbaric practice of abortion.
Levin asked why wouldn't PBS or the Discovery Channel put out an "Abortion Special" to show the world that abortion is a humane and constitutional privacy right? Why is the abortion process being censored instead?
"They don't want you to see it," Mark said. "This one program would change the abortion debate forever."
Watch the clip for more hard truths from Mark. Can't watch? Download the podcast here.
Want more from Mark Levin?
To enjoy more of "The Great" Mark Levin like you've never seen him before – Subscribe to BlazeTV – the largest cross-platform network of voices who love America, defend the Constitution and live the American Dream.
https://www.theblaze.com/shows/levintv/if-abortlevin-this-one-program-would-change-the-abortion-debate-foreverion-is Levin: This ONE program would change the abortion debate FOREVER