Libs accidentally re-enact Handmaid's Tale with a more nightmarish twist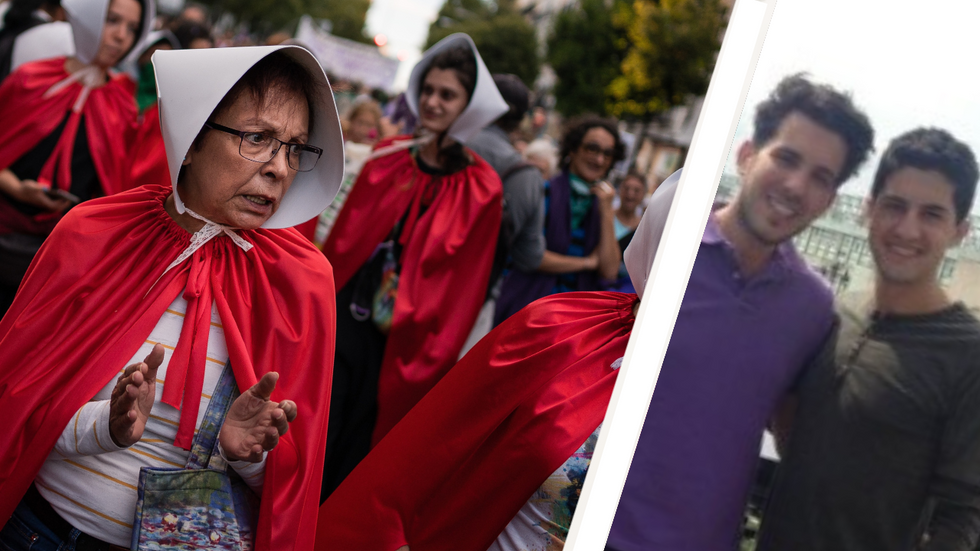 The Handmaid's Tale is the story of a dystopian future in the United States in which women become state property, birth rates are falling and natural disasters threaten humanity.
"The Handmaid's Tale" and reality collide in the New York State courts where there are two homosexual men Sue about the "right" to women's female reproductive potential. "Steve Deade showHost Steve Deace offered an analysis, pointing out that while some portray straight men as villains on a mission to enslave women, and the left portrays conservative ideals as the villains' motivation, reality may suggest that gay men are the Group will ultimately and effectively erase women.
video below.
Download the podcast here.
Want more from Steve Deace?
To enjoy more of Steve's views on national politics, Christian worldview and principled conservatism with a biting twist, Subscribe to BlazeTV – the largest cross-platform network of voices who love America, defend the Constitution and live the American dream.
https://www.theblaze.com/shows/steve-deace-show/libs-accidentally-recreate-handmaid-s-tale-with-a-nightmarish-twist Libs accidentally re-enact Handmaid's Tale with a more nightmarish twist