'Love Is Blind' star proudly declares she would abort a baby with Down syndrome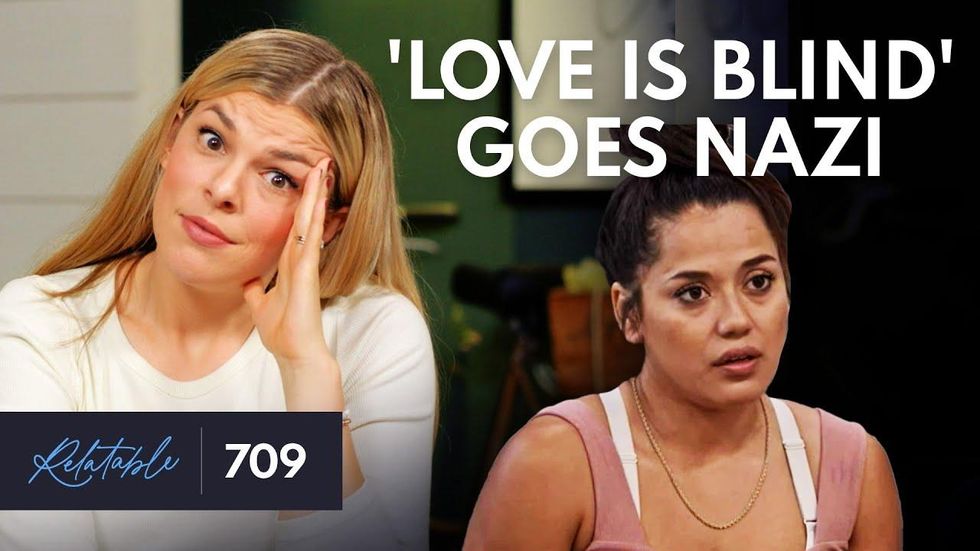 In a recent episode of "Relatable," BlazeTV host Allie Beth Stuckey played a video clip from the Netflix reality dating show "Love Is Blind" in which contestant Nancy Rodriguez told her fiancé that she was going to abort her baby, when she found out the unborn child had Down syndrome. Allie spoke about why the horrifying ideologies of eugenicist Margaret Sanger are becoming more mainstream in today's society.
Watch the video above or find more episodes of "Relatable' with Allie Beth Stuckey here. Can't watch? Download the podcast here.
Want more from Allie Stuckey?
To enjoy more of Allie's upbeat and in-depth coverage of culture and politics from a Christian, millennial perspective, Subscribe to BlazeTV – the largest cross-platform network of voices who love America, defend the Constitution and live the American dream.
https://www.theblaze.com/shows/relatable/down-syndrome-abortion 'Love Is Blind' star proudly declares she would abort a baby with Down syndrome